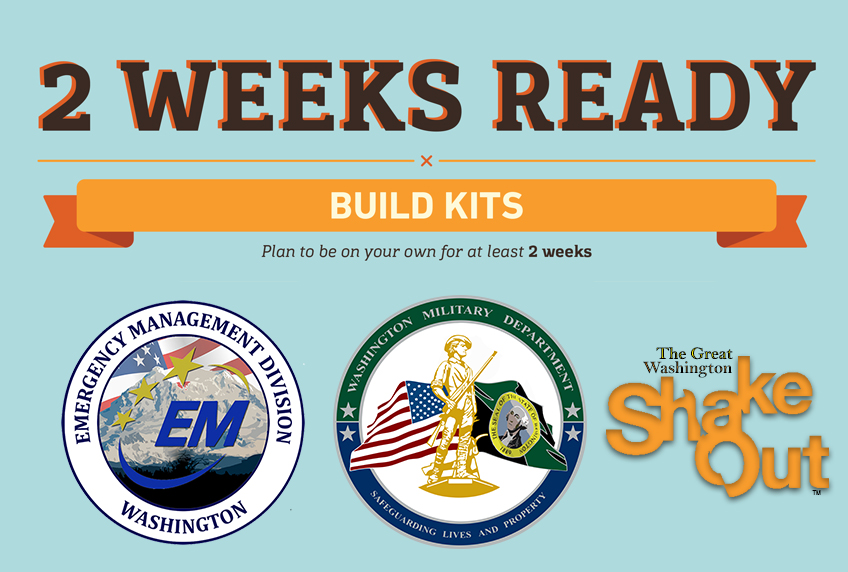 Disaster Ready Washington
Preparedness is everyone's job. Preparedness is not just for government agencies, but all sectors of society. Service providers, businesses, civic and volunteer groups, industry associations and neighborhood associations, as well as every individual person should plan ahead for disaster. During the first few hours or days following a disaster, essential services may not be available. People must be ready to act on their own for at least two weeks. Be Prepared. Build Kits. Help Each Other. Download our brochure and add the emergency information card, as well. When an earthquake strikes, where will you be? Do you know what to do?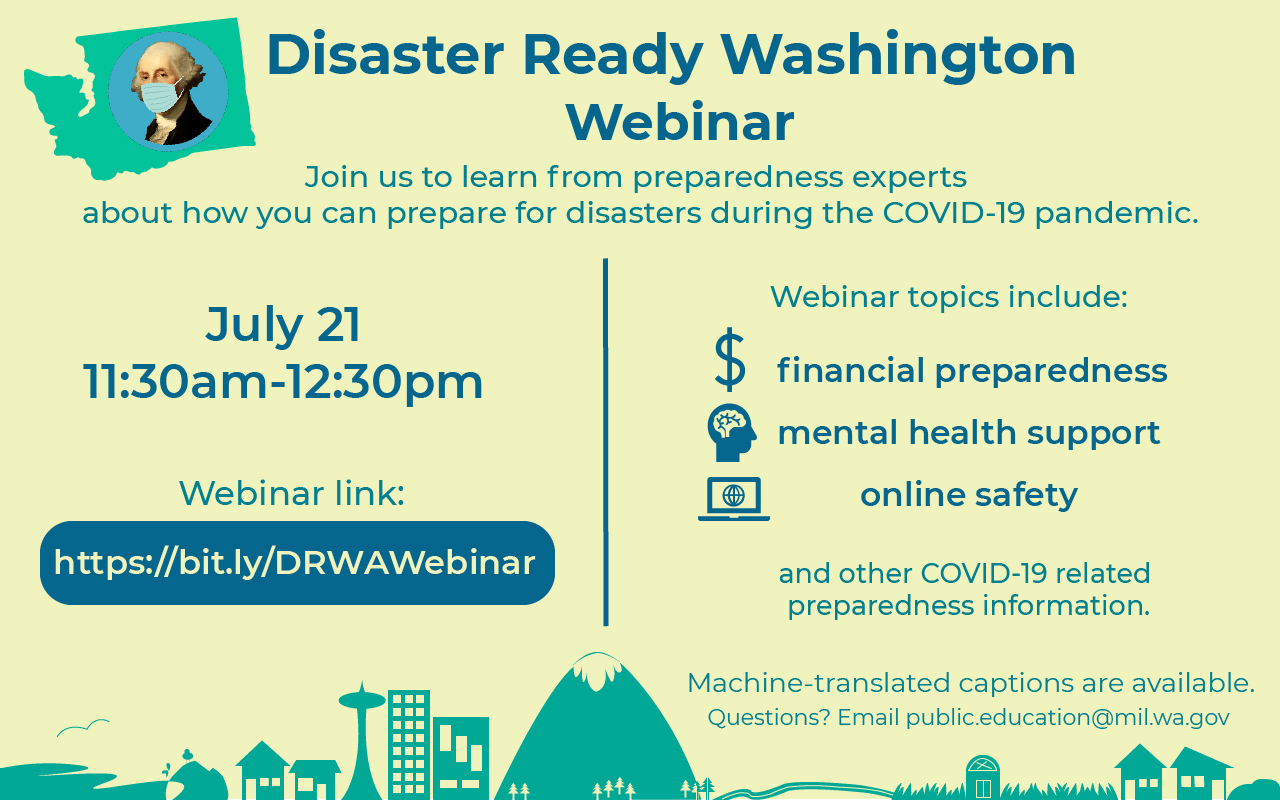 Preparedness advice during a pandemic
FREE WEBINAR: 11:30 a.m. - 12:30 p.m., July 21.
Join our preparedness experts as we talk about how to prepare for all hazards during COVID-19. Joining our agency are officials from Bellevue Office of Emergency Management, Snohomish County Department of Emergency Management, the emergency management division for the city of Marysville and a public health expert from Eastern Washington. Topics include financial preparedness, mental health support and online safety. Now is a good time to start stocking up on supplies and building that emergency kit back up. Some items which have been difficult to access (hand sanitizer, toilet paper, hand soap, etc.) are now readily available in many stores. No need to over-buy, but do pick up a couple extra supplies each time you visit the store.

▶️ Download the flyer and click the Webinar link at 11:30 a.m. on July 21 to participate (create your own calendar to remind yourself!).
▶️ Remind yourself on Facebook using this Event Page.



How You Should Prepare
Our Partners