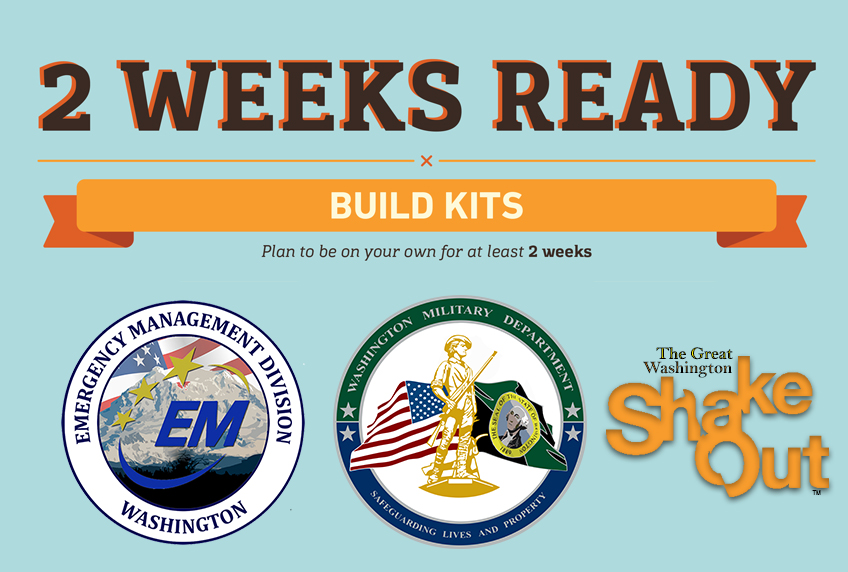 Disaster Ready Washington
Preparedness is everyone's job. Preparedness is not just for government agencies, but all sectors of society. Service providers, businesses, civic and volunteer groups, industry associations and neighborhood associations, as well as every individual person should plan ahead for disaster. During the first few hours or days following a disaster, essential services may not be available. People must be ready to act on their own for at least two weeks. Be Prepared. Build Kits. Help Each Other. Download our brochure and add the emergency information card, as well.

When an earthquake strikes, where will you be? Do you know what to do?


How You Should Prepare
Our Partners