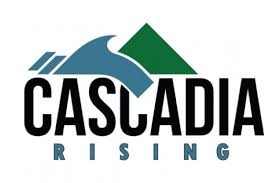 Cascadia Rising 2022 Full-Scale Exercise (CR22)
Announcements
Jan. 14, 2020
It is our privilege to announce the re-launch of Washington States participation in Cascadia Rising 2022 National Level Full Scale Exercise, scheduled for June 13 – 16, 2022.

The vision is a whole community exercise to help expand core capabilities in response to a catastrophic incident.

To facilitate a mid-March Initial Planning Meeting: Extent of Play Agreements (XPA's) must be completed and submitted to the emd.aande@mil.wa.gov by close of business Monday, March 1, 2021 for participation in CR22.

If your community or organization would like to join us in this exercise, please complete and submit the extent of play agreement found in the documents section.
Documents
Contacts
Laura Hann
State Exercise Program Manager
(253) 254-3288 | laura.hann@mil.wa.gov
Lisa Johnson
State Exercise Coordinator
(253) 512-7080 | lisa.johnson@mil.wa.gov
Robert Sabarese
Assessments and Exercises Supervisor
(253) 512-7137 | robert.sabarese@mil.wa.gov