Work for Warriors Team "Ready to Work for You"
---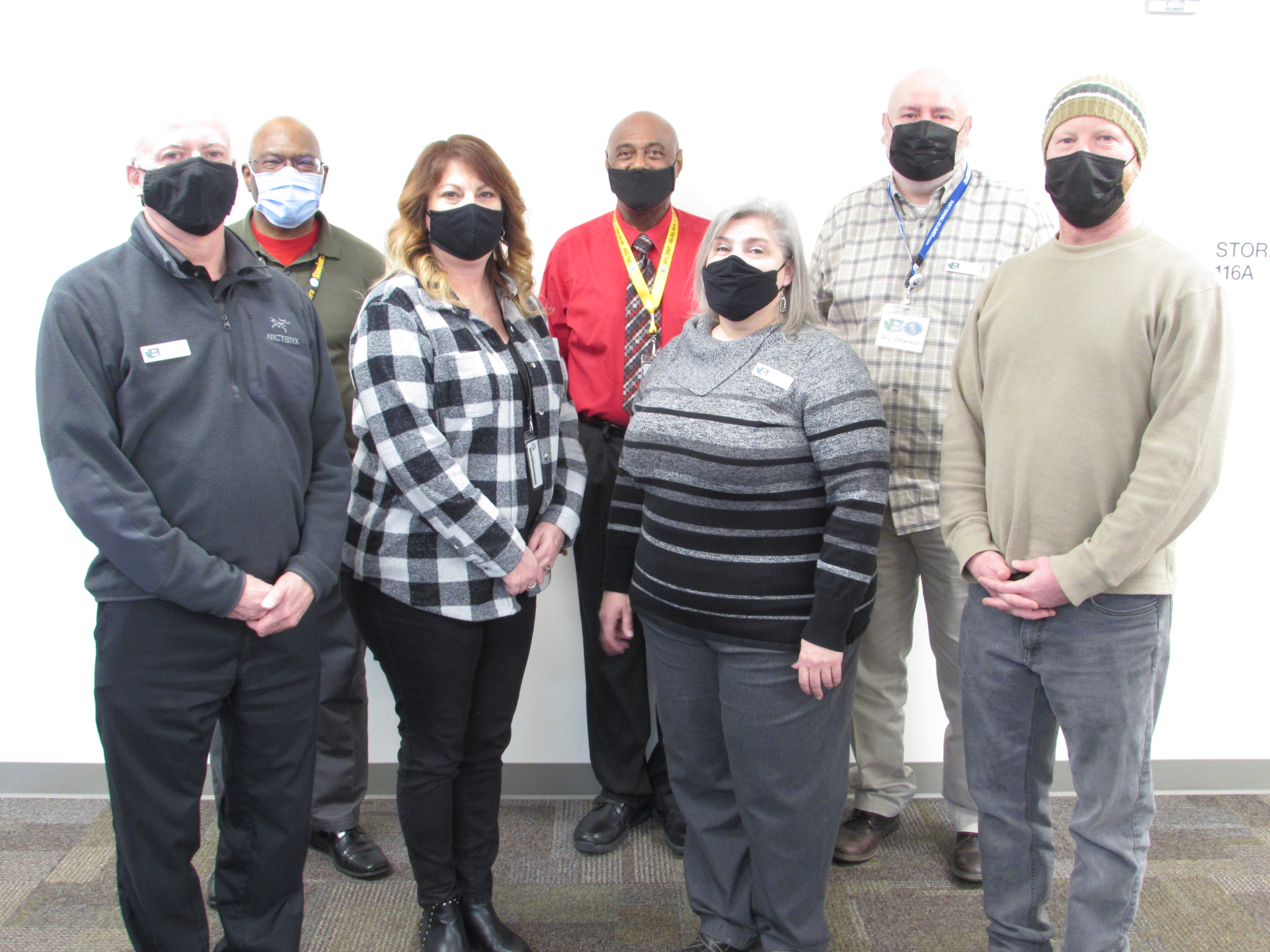 Work for Warriors Team "Ready to Work for You"
Work for Warriors Lead Program Coordinator Elmer Hill and the Work for Warriors staff recently took a moment from their busy day of training at the Washington National Guard Readiness Center on Camp Murray.
Pictured from left to right are: Ty Corbett, Notrip Ticey III, Tammy Peebles, Elmer Hill, Sonja Wood, Reyes
Villarreal and David Alonso.
If there is one military-related issue that has gained recognition over the past years, it is the importance of finding work for Veterans once they separate from duty, or have returned from deployment. And though there may be a variety of these types of resources available for Service Members and Vets in general, there is an unfortunate lack of programs dedicated solely to National Guard members and their families. Because of this unique need, the Work for Warriors program,
conceived in 2009, (formerly titled Employment Transition Services) the program assists in preparing National Guard members and Reservists for job placement. Located on Camp Murray, along with an additional seven localized communities throughout the state, Work for Warriors offers a host of free relevant resources like resume and cover letter building, mock interviewing, career self-assessment tests and much more.
To register for FREE services, please follow the registration button located at: https://mil.wa.gov/work-for-warriors
---