Washington National Guard to begin food bank assistance
---
WASHINGTON MILITARY DEPARTMENT

NATIONAL GUARD, EMERGENCY MANAGEMENT DIVISION, WASHINGTON YOUTH ACADEMY

CAMP MURRAY, WA 98430

MEDIA ADVISORY
FOR IMMEDIATE RELEASE: April 2, 2020
Contact: Karina Shagren
Phone: 253-442-4765
Email: karina.shagren@mil.wa.gov
Washington National Guard to begin food bank assistance

Gov. Jay Inslee to visit Lakewood operations on Friday, April 3rd
CAMP MURRAY, WA – Members of the Washington National Guard will be located at food banks across the state to assist with food distribution. Guard personnel will fill a critical staffing shortage at a time when the need for food is increasing.
On Friday, April 3rd, Gov. Jay Inslee will visit Guardsmen at the Nourish Pierce County Warehouse, where Guardsmen will help package and deliver meals.
What: Gov. Inslee to visit members of the National Guard supporting food distribution efforts
When: Friday, April 3; 8:30 AM
Where:
Nourish Pierce County Warehouse.
8500 Durango Street, SW (Dock Door 7)
Lakewood, WA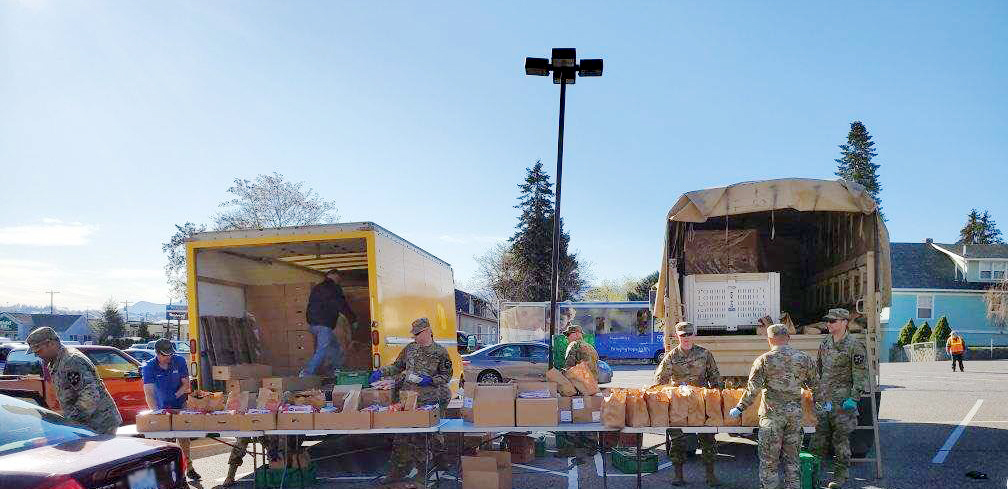 Washington National Guard in Wenatchee helping food banks on April 2. For more photos, visit
https://twitter.com/WANationalGuard


---