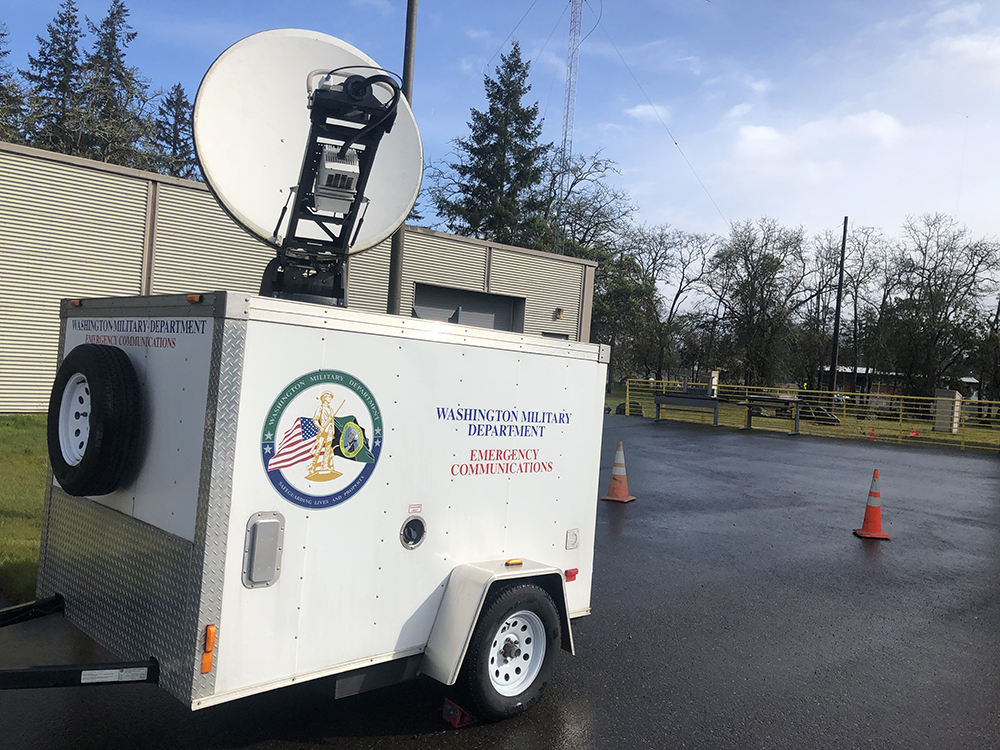 WA EMD tests satellite internet backup systems at state EOC
---
In a first for the agency, the Washington Emergency Management Division shut down its classic Internet connection at the state Emergency Operations Center on April 19 and linked it up to a satellite internet backup.
In a real emergency, such as a snowstorm or an earthquake, there might be Internet connection issues. There are plans in place to utilize HAM and amateur radio to pass on important messages around the state in case of a truly big earthquake. But the agency also has a large satellite trailer. The goal was to see the amount of time it takes to have it functional and integrated into the state EOC's networking, gain insights into the operational impacts satellite internet has on the state EOC, determine user training necessary and more.
Users were able to still use Internet-based phones, watch and send video and do messaging. Large files had some issues, but that's to be expected due to bandwidth issues.
Testing was also done with part of the Alert & Warning Center.
The agency plans to do future testing, including with separate FirstNet Satellite equipment.
Learn how to make your own communication plans at https://mil.wa.gov/preparedness
---