Nail-biting game for Guardsmen at the 22nd annual Canuck USA Hockey Classic
---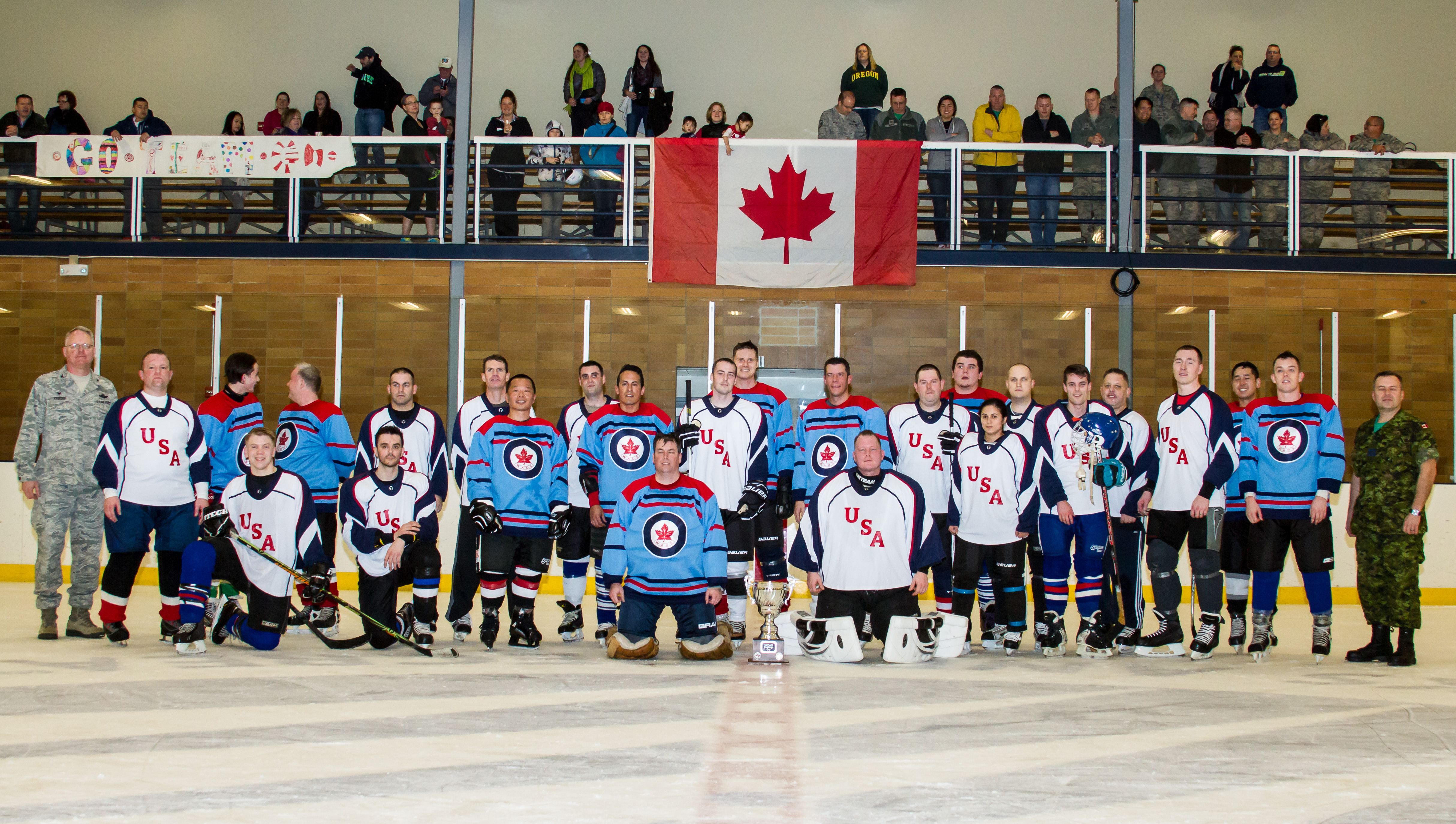 By Kimberly D. Burke
Western Air Defense Sector Public Affairs

SPANAWAY, Wash. -- Airmen from the Washington Air National Guard's Western Air Defense Sector (WADS) and the Canadian Detachment of WADS came together Feb. 19 for the 22nd Annual Canuck USA Hockey Classic at the Sprinker Rink in Spanaway, Washington. The Western Air Defense Sector, located at Joint Base Lewis-McChord, is responsible for continuously monitoring the skies of the western half of the U.S. year round. The event has been a classic team building event for U.S. and Canada, whose airmen work side by side every day.

The vice commander of the Western Air Defense Sector, Col. William Krueger, and the Canadian Detachment commander, Lt. Col. Matthew Wappler, threw out the ceremonial first puck after the playing of the U.S. and Canadian national anthems.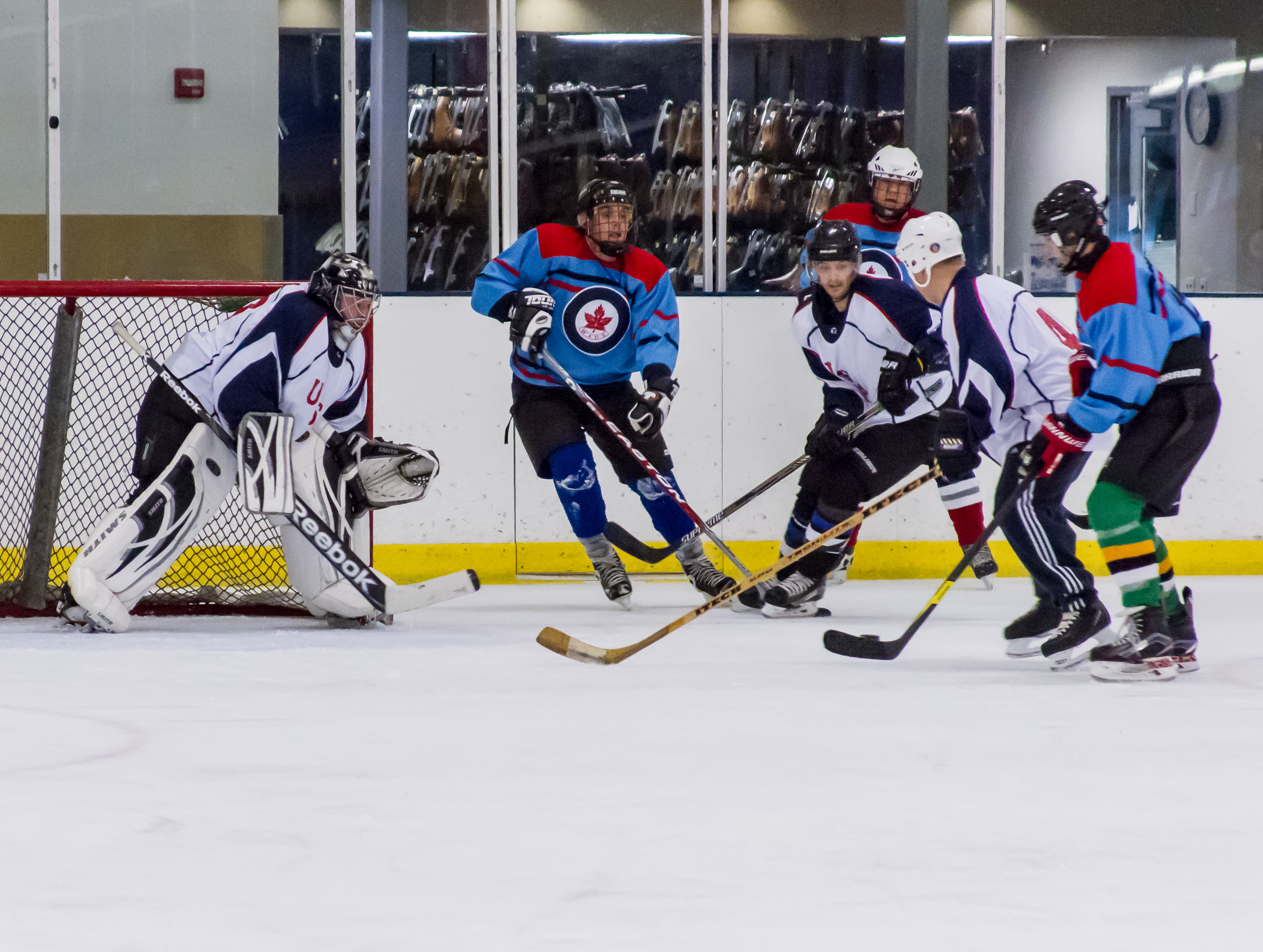 The U.S. team surprised themselves when team member, Tech. Sgt. Chris Pavel No. 12, scored the first goal of the game putting the U.S. in unusual territory – leading the game, 1-0. The Canadian's quickly tied up the game 1-1 in the first period. U.S. team member, Tech. Sgt. Matt Berube No. 13, went on to score two more goals tying up the game 3-3 in the final period. The Canadian's were able to score again in the final minutes of the game and held off the U.S. team in the final seconds. The final score was Canada 4, USA 3.

"Normally the U.S. team is the underdog since we are not born with skates on like the Canadians," said Pavel, team coordinator. "But for the first time in 22 years, the U.S. proved that we are now a force to be reckoned with especially with the addition of our goalie, Master Sgt. Ty Henrichsmeger #29, who fended off countless attempts by the Canadian's to score."

During the presentation of the winner's trophy, Krueger expressed that this was the most competitive and closest game in the history of this matchup and he looks forward to the 23nd Annual Canuck USA Hockey Classic next February.

The outcome of the match had an added bonus for the local Tacoma Pierce County Habitat for Humanity where over $400 was raised and an official presentation of a check was made by Wappler to the organization.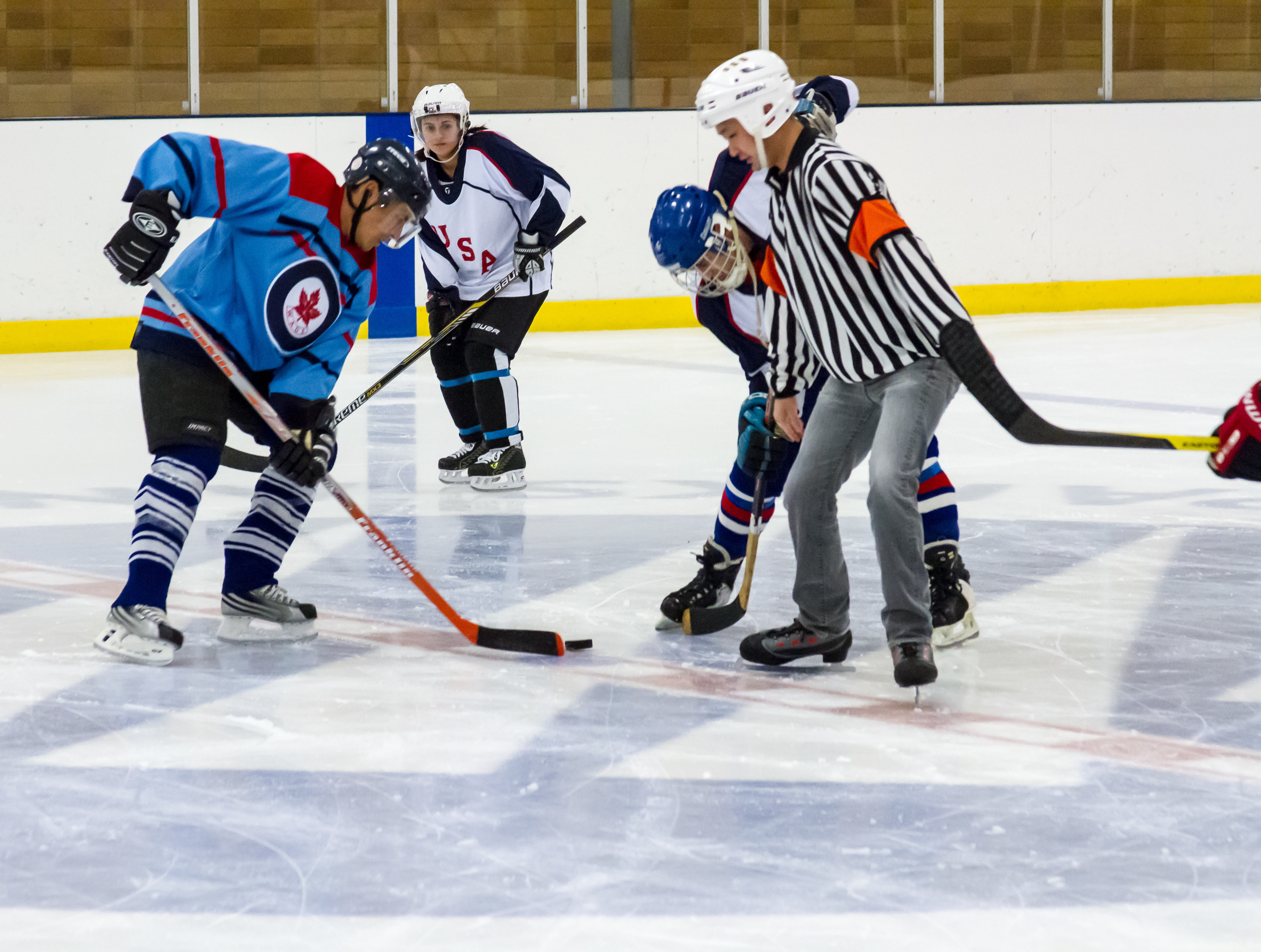 Team USA included:

Staff Sgt. Jennifer SonSon No. 1

Aaron Andrews No. 2

Nick Wysong No. 3

Senior Master Sgt. Gregg Bailey No. 4

Master Sgt. Mike Delany No. 5

Major Wayne Oman No. 6

Capt. Jason Muller No. 7

Senior Airman Bryan Bein No. 9

Tech. Sgt. James Bandy No. 10

Airman 1st Class Shane Key No. 11

Tech. Sgt. Chris Pavel No. 12

Tech. Sgt. Matt Berube No. 13

Senior Master Sgt. John Austin No. 14

Master Sgt. Ty Henrichsmeger No. 29

Team Canada included:

Capt. Sebastien Maheu No. 1

Brain Kynaston No. 2

Marcelo Plada No. 3

Bandon Berkman No. 4

Lt. Col. Kevin Ng No. 5

Brig. Gen. Dany Fortin No. 6

Capt. Jack Nguyen No. 11

Curtis Berkman No. 12

Brian Berkman No. 16

Capt. Denis Dorion No. 69
---