Legislation helps Guard retain civilian jobs while on state service
---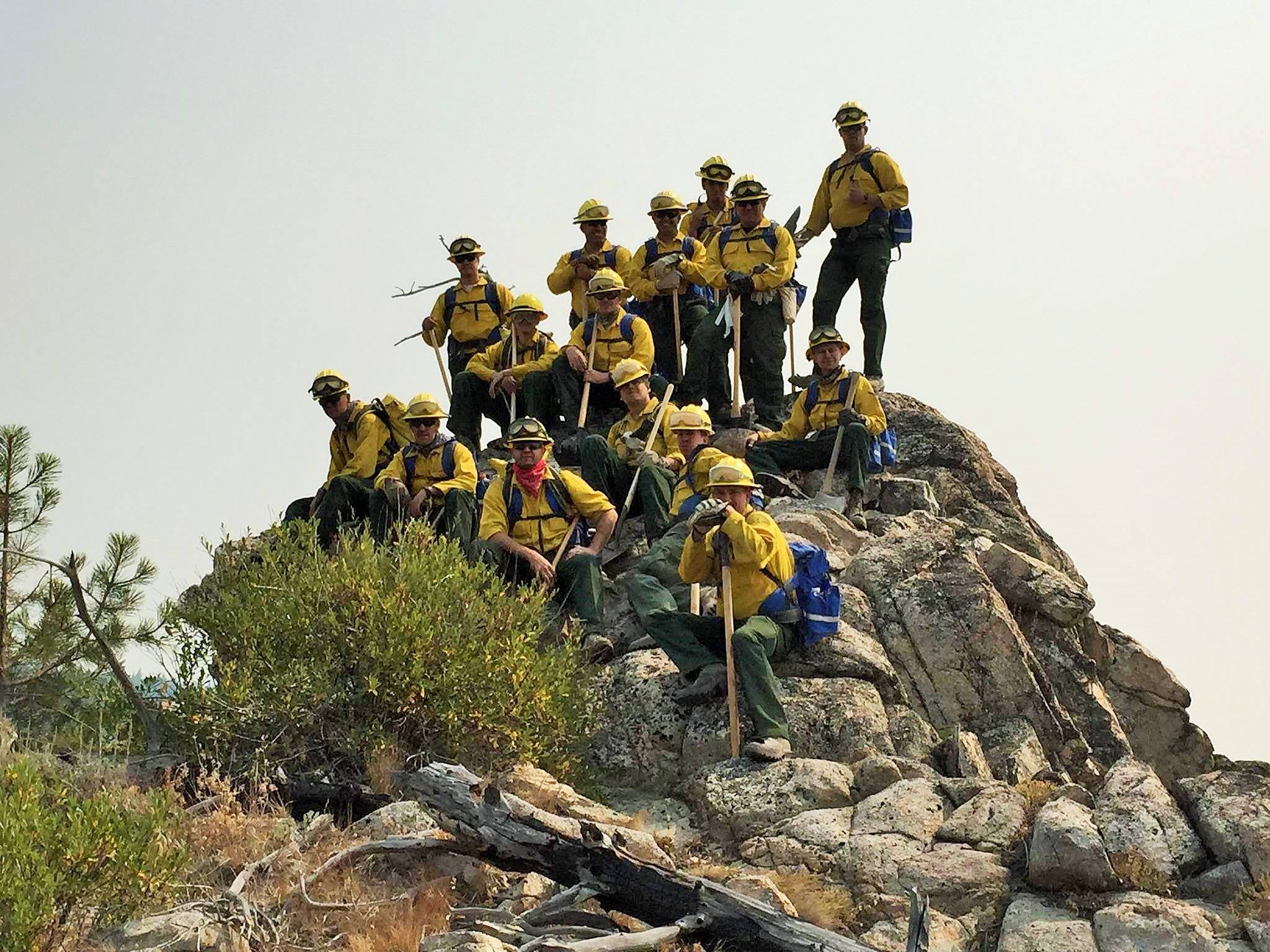 Strike Team 9 takes a break on the top of Cooper Ridge after fighting against the Chelan Complex

Fire. These Guardsmen are made up from various units in the 81st Brigade Combat Team
Legislation helps Guard retain civilian jobs while on state service
Bills under consideration by the state Legislature would help ensure National Guard soldiers and airmen returning from fighting wildfires, floods or some other kind of state emergency will be able to get back to their civilian jobs.
While on duty or during training sessions, Guard members are typically under federal designations and, thus, are protected by the federal Uniformed Services Employment and Reemployment Rights Act of 1994. That means a Guard member deployed overseas is able to return to their civilian job when they return home – and their job is supposed to be there waiting for them. If a soldier or airman runs into issues, the Employer Support of the Guard and Reserve ombudsman (ESGR) is there to help inform the company of the law and work through any issues.
However, Guard members called up by the governor for a state emergency—such as the recent wildfires or the Oso landslide – are activated under state active duty service. Current state law puts the ESGR as the responsible party for sorting out those issues, as well. But federal law says the agency, located within the Department of Defense, is only supposed to help with federal-related matters.
"So, the current law has a technical problem where the soldier has to go to ESGR first before they're allowed to go to the Attorney General but when they go to ESGR they say, sorry, you're on state active duty status, we can't help you," explains Major General Bret D. Daugherty. "Then, they go to the attorney general and they say you have to go to ESGR and so the poor soldier or airman is in the loop and can't get any assistance."
House Bill HB 2390 and Senate Bill 6202 would set things right.
"It removes a hurdle we've encountered for the attorney general to assist guard members with employment issues following recent state active duty mobilizations," Daugherty, The Adjutant General for the Washington Military Department, told the House Community Development, Housing & Tribal Affairs Committee on Jan. 21. "Since ESGR can't intervene in state active duty employment issues, it make sense to remove this requirement from the law and allow me and my staff to make initial attempts to work through any issues with employers and get them the appropriate help from the Attorney General's Office if we have to do that."
In separate testimony on Jan. 26 before the Senate Government Operations & Security Committee, Brigadier General John S. Tuohy, commander of the Washington Air National Guard said that the legislation would have no fiscal impact.
"With the increasing number of fires, this is something the National Guard needs and it will protect our men and women if something arises from their employment," added state Sen. Steve Hobbs, a major with the Washington National Guard, who is sponsoring the bill in the Senate.
State Rep. Brad Klippert, a lieutenant colonel with the Washington National Guard, is sponsoring the measure on the House side. He said soldiera and airmen deserve to know that "when it's time for them to go home, they can go be with their families and return to their civilian job."
"Our guardsmen served on state active duty this year during the fires," Klippert said. "The huge fires we experienced were the largest ever in the history of our state. Our Guardsmen and women put their lives on a daily basis to protect our citizens."
---