New beginnings for Washington Guardsmen
---



New beginnings for Washington Guardsmen
By Sgt. James P. Gibbs II
The Washington Army National Guard is assisting soldiers who are affected by the 81st's transition to a stryker brigade and are deciding whether to change their job or drill location.
The organization hosted a career fair Jan. 10, 2016, at Camp Murray to ensure that these soldiers receive the best information regarding the opportunities now available to them.
"The end state is that every soldier leaving here today will know what their unit will be," said Maj. Dale Wright, 96th Troop Command personnel officer. "We really just want to let our soldiers know that they are valuable -- we care about them, we support them."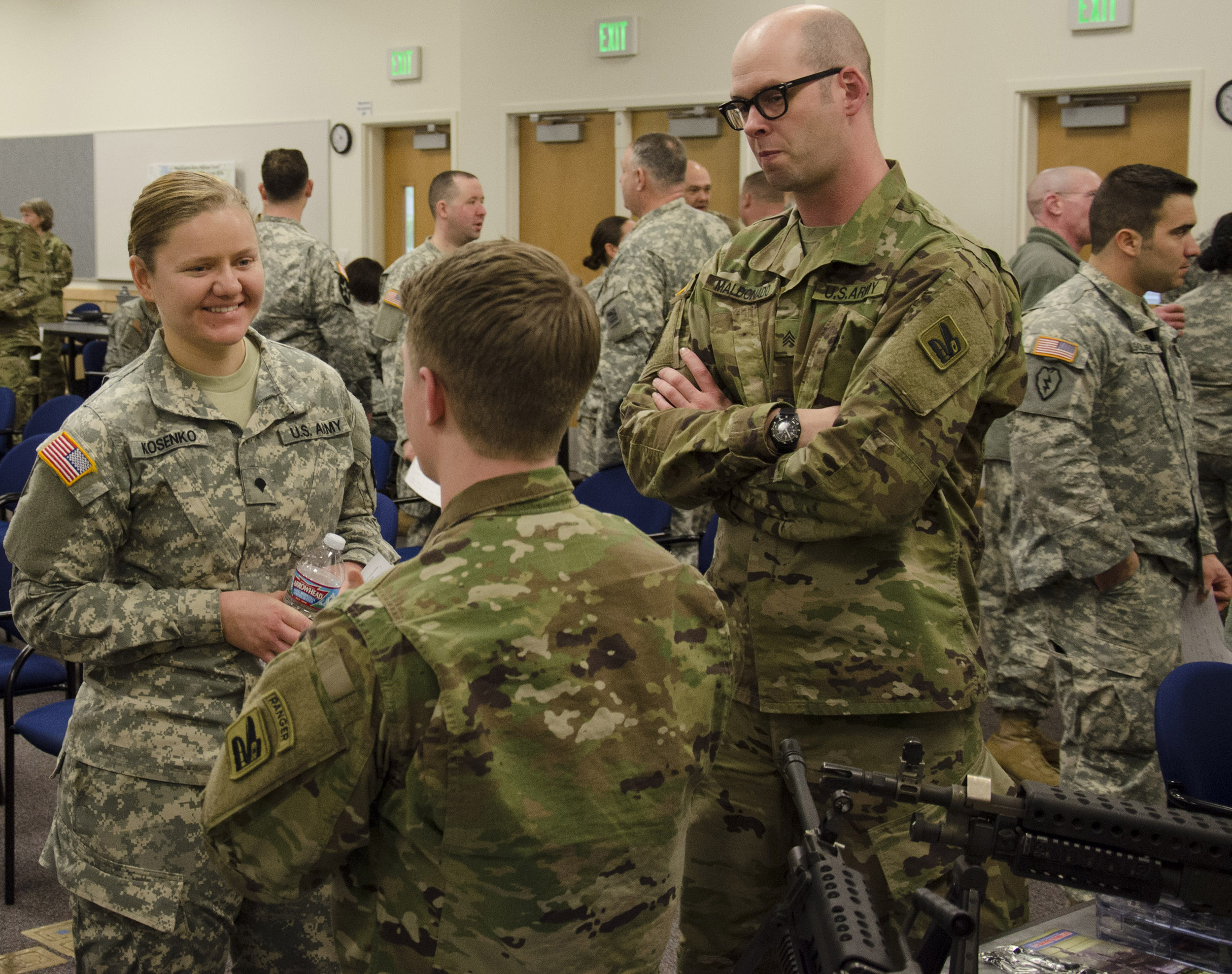 Representatives from units across the state provided in-depth explanations of each available job and the different possibilities for career progression. New opportunities include field artillery, infantry, cavalry scouts and military intelligence.
"A whole new world has opened up for me," said Spc. Marina O. Kosenko, a chemical specialist with the 790th Chemical Company whose job is being dissolved. "I can finally join the infantry."
Many soldiers were able to find new jobs that would benefit both their civilian and military careers. Spc. Alexa L. Savoie, a chemical specialist with the 790th Chemical Company, stated that she would be signing up for a linguistics job which would enable her to communicate with more of the diverse student body at the Montessori Children's House where she works as a business manager.
The day-long event hosted more than 100 soldiers. For each of them, new beginnings are on the horizon.
---