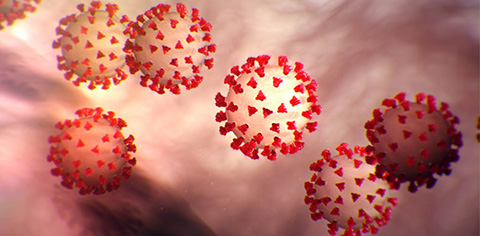 Deadline soon to submit a COVID-19 Request for Public Assistance
---
Although the pandemic is ongoing, the deadline is fast approaching for eligible applicants to submit a Request for Public Assistance (RPA) for the COVID-19 Pandemic Disaster. This is the first step for eligible jurisdictions, agencies and organizations to qualify for federal funds to continue to combat and respond to COVID-19.
The Federal Emergency Management Agency has set a July 1, 2022 deadline for potential applicants to submit RPAs for the COVID Pandemic. The Washington Emergency Management Division (EMD) is helping state agencies, as well as local and tribal governments participate in the program. These grants are NOT for the general public.
The RPA only takes a few minutes to complete, and it provides information that helps the state assist during the grant and reimbursement process.
To date, EMD has received more than 700 requests for public assistance statewide. However, there's a worry there could be smaller jurisdictions that simply don't know they qualify for reimbursements or potential grant funds. If these jurisdictions don't log into the grant system by July 1, they won't get reimbursed.
"We could have a sewer district out there or a port, school or a library district or even certain non-profits that we could help," said Jon Holmes, WA Infrastructure Branch Director for Public Assistance at the FEMA/State Joint Field Office in Lacey, WA. "We have assisted local jurisdictions in providing funding for personal protective equipment, disinfecting, cleaning and temporary modifications to enhance social distancing, such as plexiglass barriers, to ensure safe opening/safe operations can occur. But we have also provided a lot of funding assistance for COVID medical treatment, Pandemic Emergency Operation/Coordination Centers, isolation and quarantine facilities and COVID-related sheltering."
Holmes says their office has done a lot of outreach already. But he says it would be heartbreaking to turn down a little library that could have used the extra funding on July 2 because they missed the July 1 deadline.
After a request for public assistance is made, those that qualify can submit grant and reimbursement applications. To date, jurisdictions have written more than 800 grant projects costing more than $2.3 billion combined. Holmes says not all of the projects have been funded yet.
Interested jurisdictions should follow the process as outlined in this flyer (PDF).
The Public Assistance grant is a federal grant program targeting disaster recovery assistance for state, local governmental jurisdictions, special purpose districts, and certain private non-profits. The current disaster declaration for COVID-19 (4481-DR-WA) was declared on March 22, 2020 with an incident period of Jan. 20, 2020 and continuing.
On March 1, the White House released a Memorandum on Maximizing Assistance to Respond to COVID-19. The memo notes after July 1, FEMA intends to implement a 90 percent federal cost share, rather than revert across the board to the statutory minimum 75 percent federal cost share that applies to typical federal disaster declarations.
---