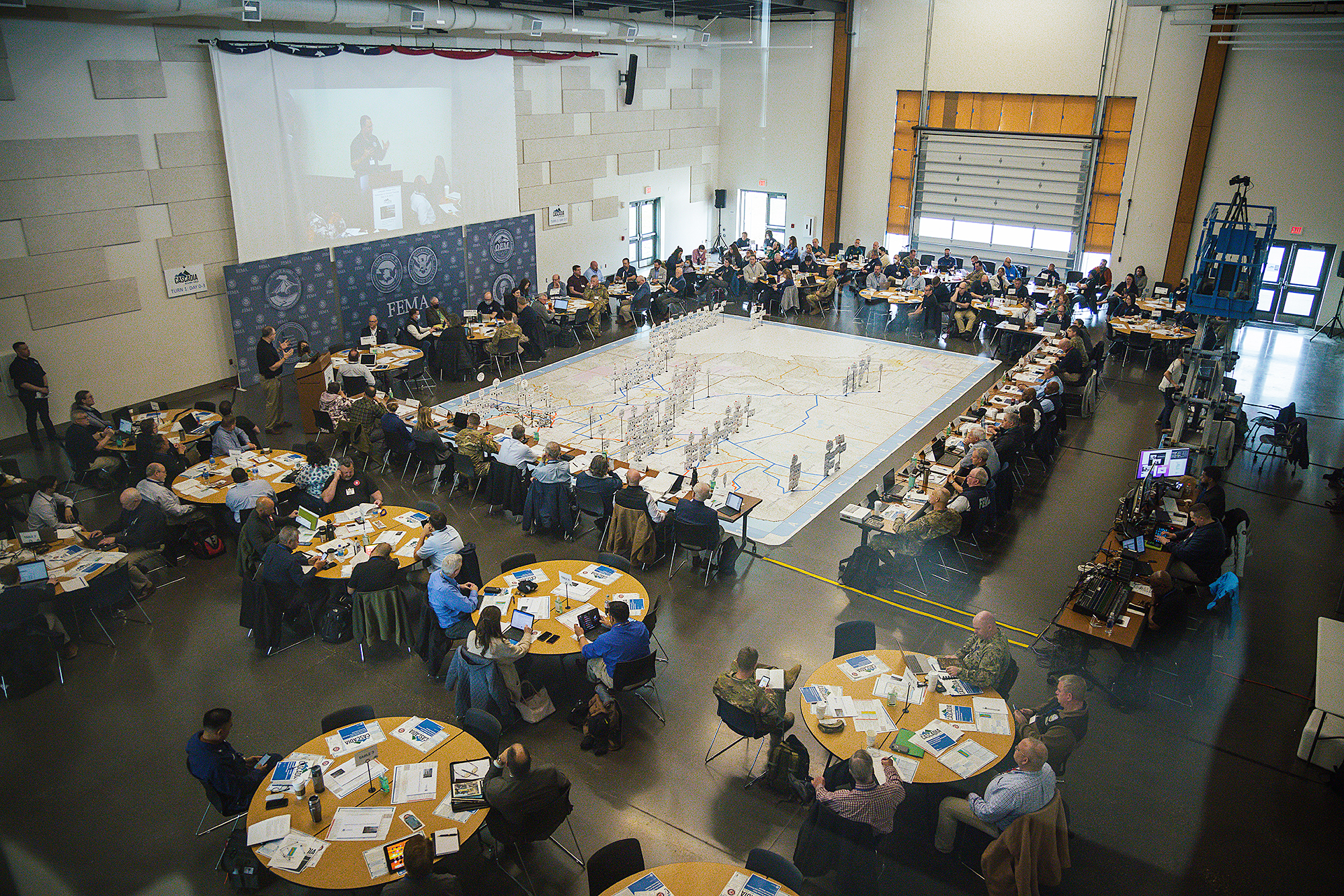 Cascadia Rising Exercise went virtual this year
---
More than 600 people from all levels of government, tribes, emergency management agencies, the private sector and non-profit organizations gathered in mid-June to practice the state's response to a massive Cascadia Subduction Zone earthquake and tsunami, which when it occurs – is expected to be the largest natural disaster ever in the United States.
"This discussion has its genesis in what we did six years ago when we did the first major Cascadia Rising exercise," said Washington Emergency Management Division Director Robert Ezelle. "We learned about the fragility of our critical infrastructure, our transportation systems, communications, energy. We learned the critical importance of mass care. We learned the importance of public health and medical needs of people. So, coming out of that exercise, we have done a ton of work at the federal level, at the state level and at the local level to improve our plans and capabilities."
Staff from the Washington Military Department's Emergency Management Division developed and coordinated Cascadia Rising 2022 (CR22) to build on lessons learned from the CR16 exercise and continue to develop response capabilities within Washington state. The exercise was originally designed as a statewide full-scale exercise focusing on multiple core capabilities. However, during the COVID-19 response, the exercise was changed to a virtual discussion-based environment.
"It was a hard decision to shift from an operational exercise to a discussion-based one, but we knew that it was important to move forward and continue to practice and reinforce our response capabilities," said Patrick Niles, EMD exercise program manager. "Using the technology we have available, we were able to have conversations that will make our region stronger and more resilient."
The exercise ties into other CR22 National Level Exercise events spanning the entire 2022 calendar year to examine the state's collective ability to coordinate, respond to and recover from a large rupture along the CSZ fault line, which runs along the Pacific coastal states. The scenario includes subsequent tsunamis, aftershocks and a spill of national significance caused by the initial disaster.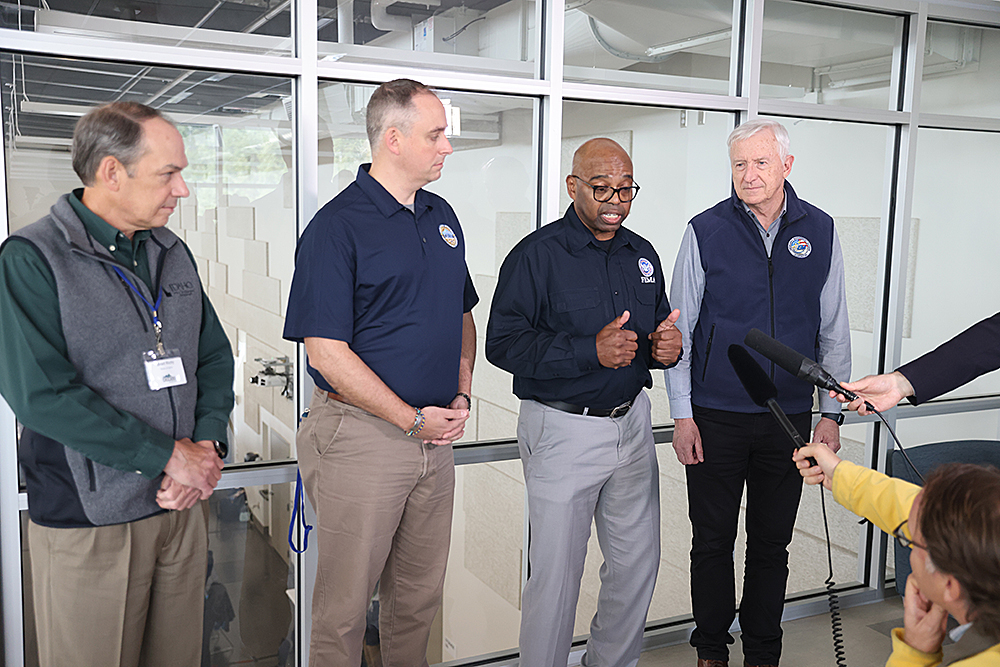 Emergency management directors from Idaho, Oregon and Washington join FEMA Region X Administrator Willie Nunn to kick off Cascadia Rising 2022 in May.


The virtual discussion-based environment allowed the state to provide an inclusive environment to focus on two of the 32 core capabilities: critical transportation and mass care services. These capabilities were selected as two of the most crucial in an emergency response.
"These discussions help test our plans and how we will work together in a disaster," said Shaunna Lee, City of Maple Valley emergency manager. "Without solid plans in both transportation and mass care, we will never be successful in such a massive disaster – both are critical to ensuring lifesaving and life-sustaining personnel, equipment and supplies get to the people that need them most."
Four counties and one state agency enhanced their CR22 experience with operational based activities in addition to participating in the discussion-based exercise.
While full-scale exercises include many participants performing their disciplines and functional areas, these discussion-based exercises allowed exploration of the plans, policies and procedures that are needed to ensure an effective disaster response. The inclusivity of the virtual exercise allowed far greater representation of tribes and nations, local jurisdictions, the private sector and non-governmental or non-profit organizations to gain a better understanding of the whole community.
Lessons learned from CR22 will be immediately included within the FY23 Integrated Preparedness Planning Workshop to help prioritize needs moving forward. Additionally, lessons learned will be used to develop an EMD strategic exercise plan moving forward; increasing proficiency leading up to the next National Level Exercise which is anticipated to return as an operations-based full-scale exercise.
---