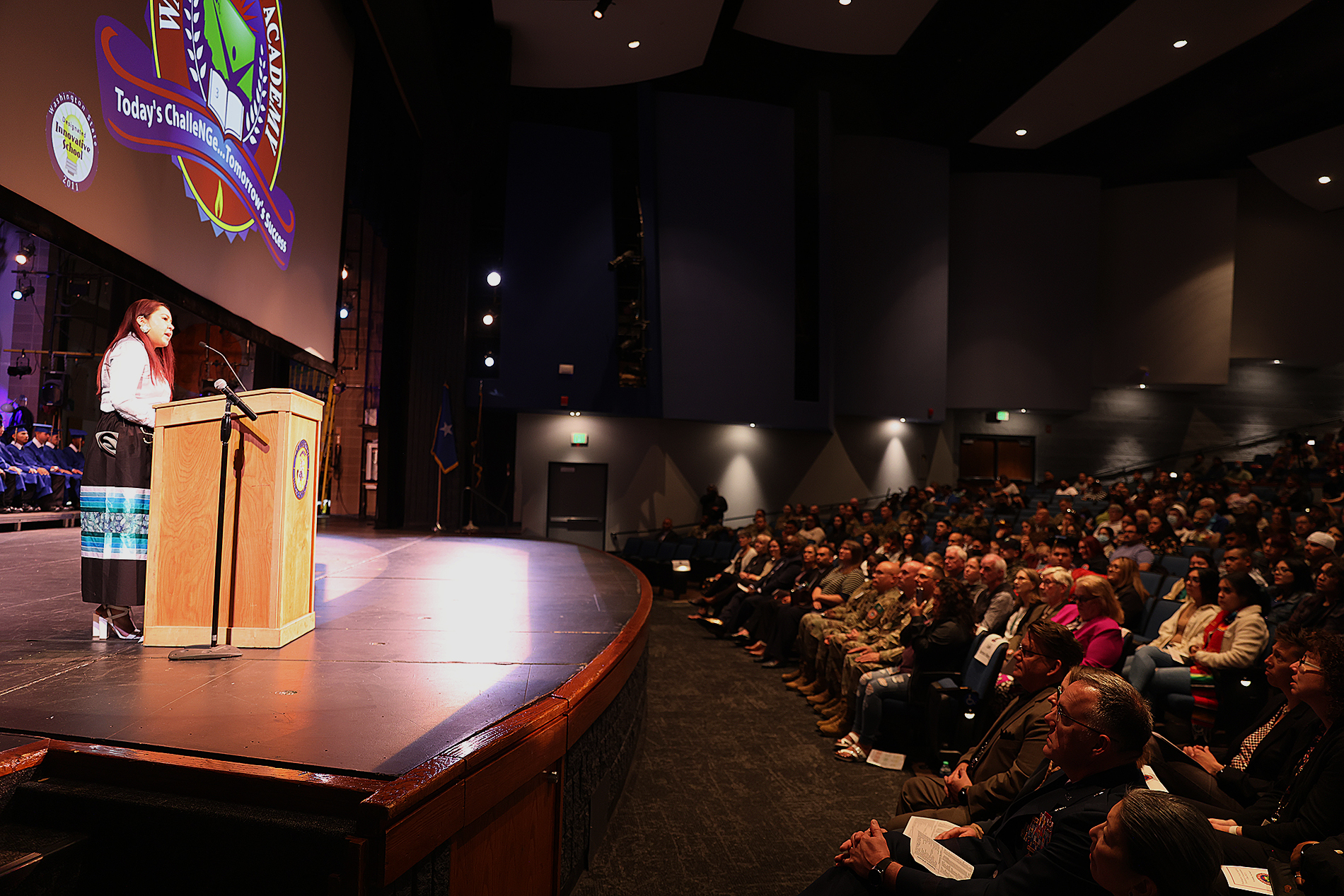 Cadet Graduate says WYCA gave her confidence to succeed
---
Santana Rabang, 27, said life looked good in the weeks following her graduation from the Washington Youth ChalleNGe Academy in 2012. She was still in contact with her classmates. She was making good decisions and was even on track to graduate with her class.
"One morning, my best friend was murdered at a house party, a party I know I would have gone to," Rabang says. "Resisting the temptation of going to that party is what saved my life."
Rabang was recently brought back to the Youth Academy to be the speaker of the 2022-2 commencement, where 104 cadets received their certificates of completion at the Bremerton High School Performing Arts Center. Altogether, cadets who finished the Youth Academy this most recent cycle saw an average increase of 34 percent to their cumulative high school grade point averages. The average grade for cadets was a B+.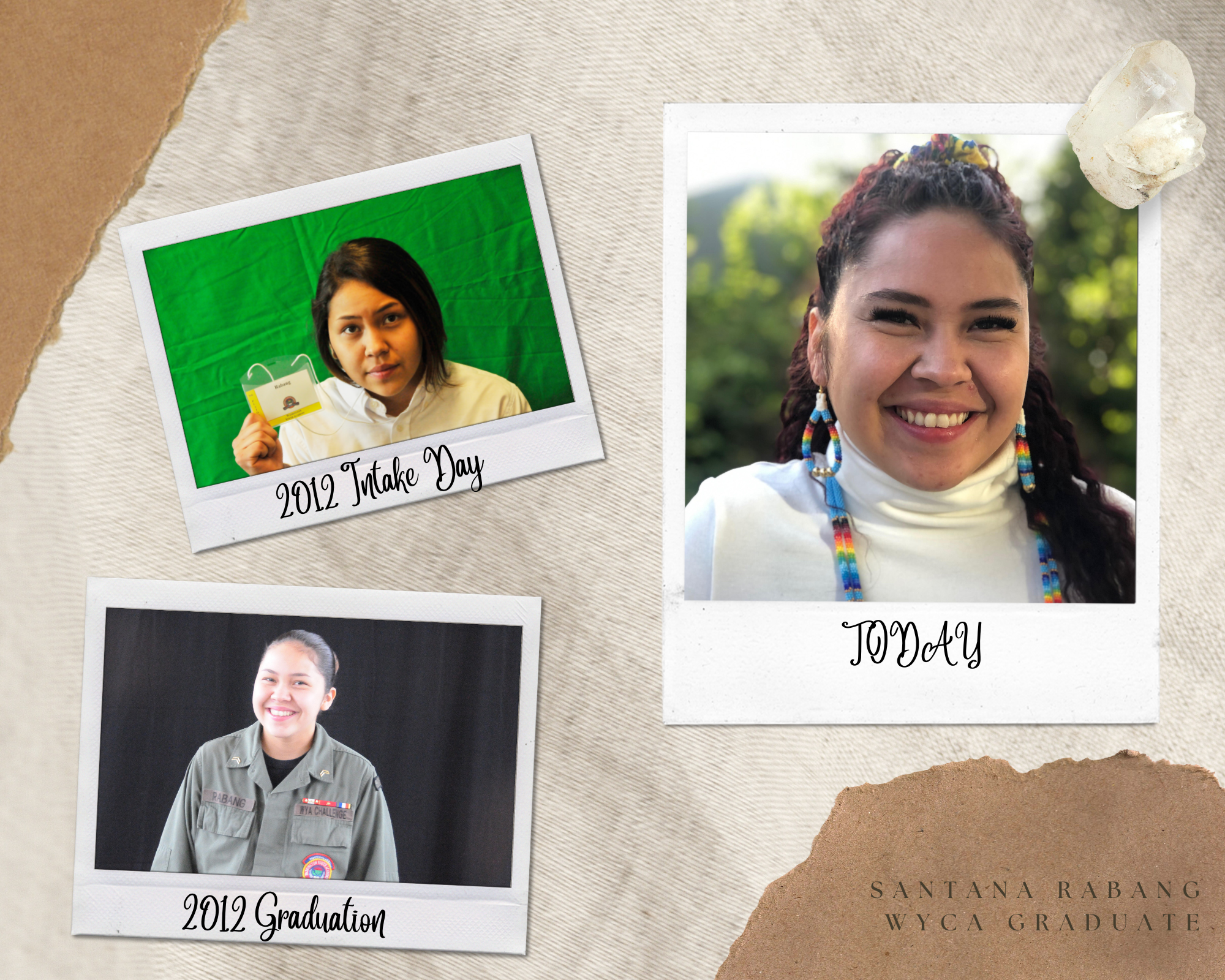 "I can't believe it's been 10 years," Rabang told graduates. "Being back here today brings back so many memories that make me feel extremely emotional. But I think the most prominent one is just being proud. I know this journey wasn't easy. Reflecting back to this time and this moment, it was one of the happiest times in my life. This comradery that you felt with your fellow brothers and sisters during these past five and a half months is hard to come by. The connections you've made with each other, with the cadre, you're going to remember the rest of your life. I know I have."
Rabang said she wishes her story would have always had an upward momentum. But when her friend was killed, she says her life "flipped upside down to one of the worst times of my life." She dropped out of high school with just five credits left. She says she just lost faith in herself.
"I reverted to alcohol to mask any trouble I was carrying," she said. "And then there was a moment when I hit complete rock bottom. I had to ask myself, 'Is this the life I want to live?' This is when I had to learn the importance of discipline and integrity. I took accountability of my actions and, most importantly, I didn't allow my mistakes to define me as a person."
It took her two years to get her high school diploma. But she got it, she stresses. Today, she's employed as a researcher and producer at Children of the Setting Sun Productions, a non-profit organization in Bellingham that specializes in Coast Salish storytelling. She recently completed projects allowing families to talk about how salmon relates to their identity.
Rabang identifies from the Loomi Nation and is the Coast Salish and Stó:lō Nation heritage. She enrolled in Northwest Indian College in 2019 and graduated from there in June of this year. She wants to attend Fairhaven College in Bellingham in the near future.
"The education, engagement and community in my culture is ultimately what saved my life," she said. "My education is not only for my success but in remembrance of those who come before me and protection of our homelands."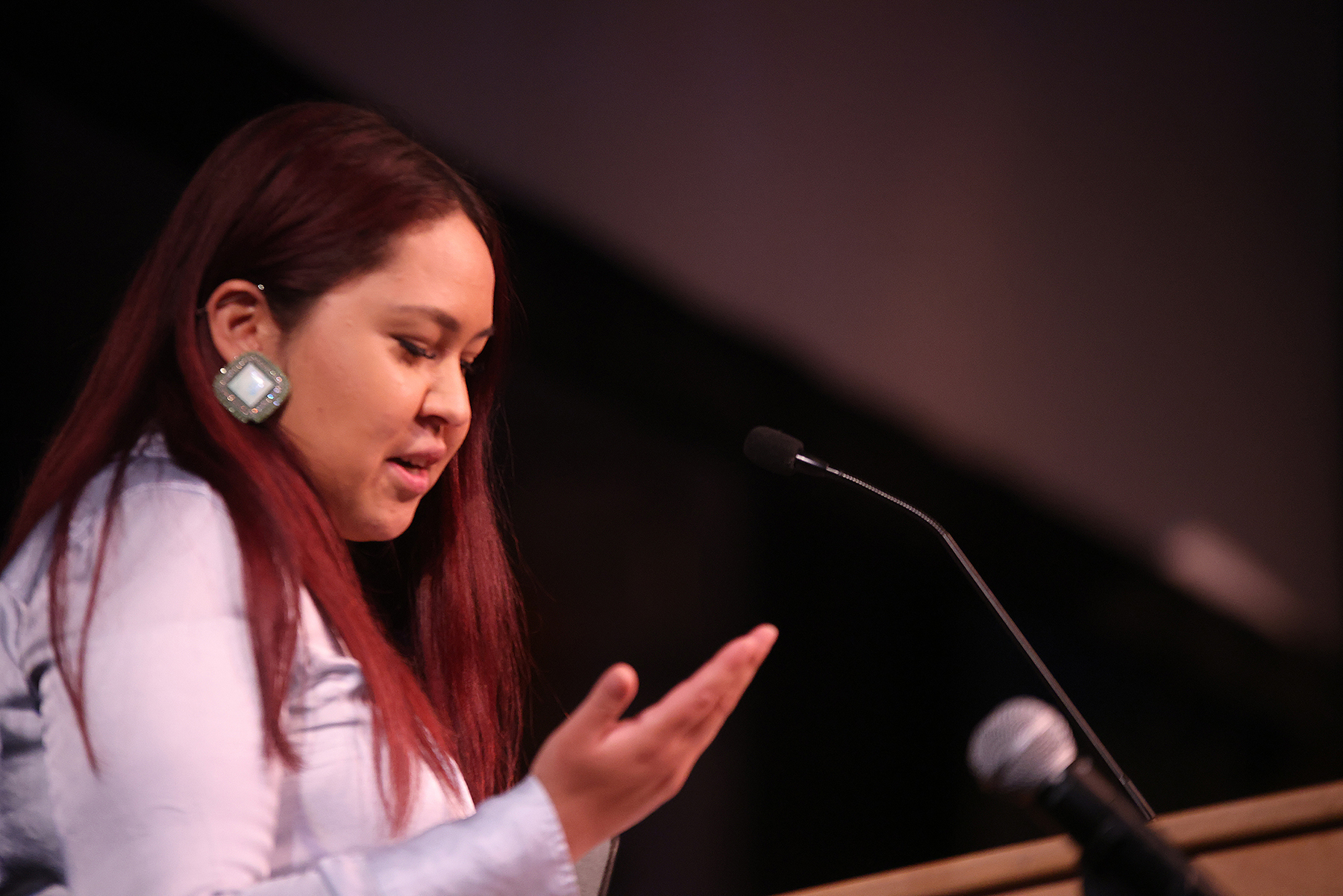 Rabang says it's OK for cadet graduates to have ups and downs, but she hopes they learn from the mistakes that she made. She notes that life is a journey, not a destination.
"The true battle starts now," she said. "And when life knocks you down or you feel like giving up, remind yourself that this pain, this feeling is temporary and you will get through it."
---