WYA hosts information sessions
---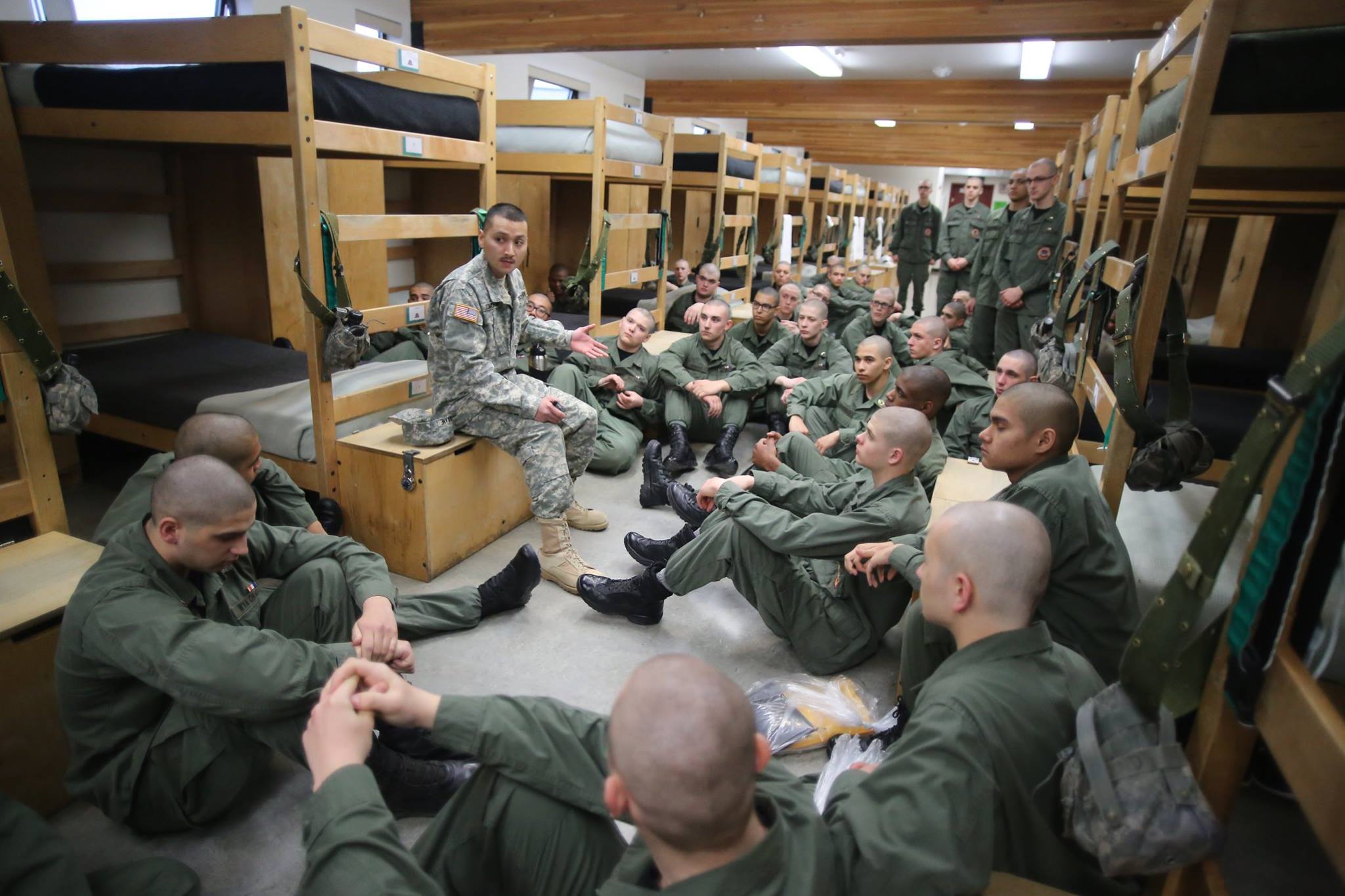 Cadre speak to cadets of Class 2016-1.
Information session set for Yakima on March 14 and Pasco on March 15
Representatives from the Washington Youth Academy will host an information sessions in Yakima and Pasco designed to inform prospective students, parents, and educators about the opportunities available at the Washington Youth Academy.
The sessions are slated to go at 6 p.m., Monday March 14t at AC Davis High School, 212 S. 6th Ave Yakima in the KIVA as well as 6 p.m., Tuesday, March 15 at Chiawana High School 8125 Argent Rd. in Pasco in the Seminar room.
The mission of the Washington Youth Academy is to provide a highly disciplined, safe, and professional learning environment that empowers at-risk youth to improve their educational level and employment potential and become responsible and productive citizens of the state of Washington.
The Washington Youth Academy is part of the National Guard Youth Challenge Program. The WYA is a state-run residential and post-residential program (5 1/2 months) and post-residential (12 months) program for 16-18 year olds who have dropped out of high school or are at risk due to credit deficiency or other risk factors. The WYA is located in Bremerton and is FREE for students residing in Washington State.
Students who graduate from the 22-week residential program typically earn between 6-8 credits toward their high school diploma. The rigorous program focuses on academic excellence, citizenship, leadership, job skills, life coping skills, service to community, health & hygiene, and physical fitness.
Interested media are requested to RSVP to Kelly.Ingalls@mil.wa.gov
Please visit the Washington Youth Academy web site at: http://mil.wa.gov/youth-academy for more information.
---