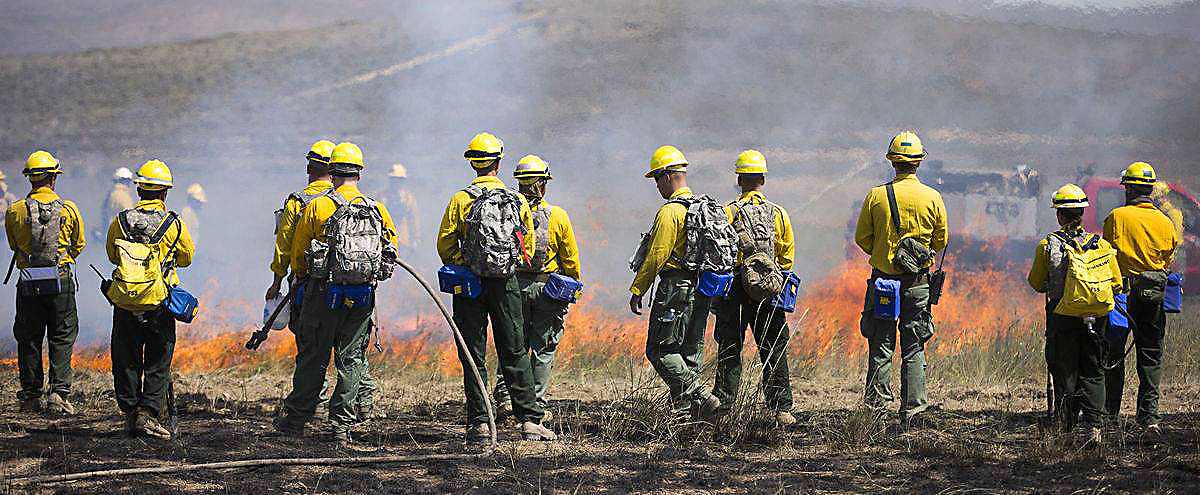 Washington Army Guard to get new firefighting unit
---
Beginning next fiscal year, the Washington Army National Guard will have a new, 7-person unit primarily focused on firefighting.
"The addition of engineer firefighting teams will provide tactical firefighting capability to the Pacific Northwest," said Brig. Gen. Paul Sellars, commanding general of the Washington Army National Guard. "The capability will support units during exercise and fire events as well as provide additional regional support as required by requesting agencies."
In November 2020, leaders from the Washington Army National Guard sent a memorandum to National Guard Bureau requesting this team.
"We knew what the force structure could look like and found out that the Alabama Army National Guard wanted to divest of its firefighting team, so we jumped at the chance and worked with them to get a signed divest/invest memo signed," said Chief Warrant Officer Five Marc Brackett, who was the force integration readiness officer at the time of the request in November 2020.
The unit will be made up of seven 12M Army firefighter enlisted personnel. These firefighters attend a 13-week advanced individual training course and can earn up to 44 national level certificates. At the time of the request the Washington Army National Guard didn't have any specially trained 12M Army firefighters in the organization. However, aggressive recruiting and a large number of engineers leaving active duty from Joint Base Lewis-McChord filled the ranks quickly.
"We have a number of Guard personnel who are firefighters in their civilian capacity," Sellars said. "The past decade of fighting wildfires with our state partners has given us valuable knowledge and skills. Having this unit is incredible."
The engineer firefighting team will be stationed at Pangborn Memorial Airport in Wenatchee and will support within a theater of operation by providing fire prevention and protection, aircraft-crash/rescue, natural cover-fire and hazardous materials response.
---