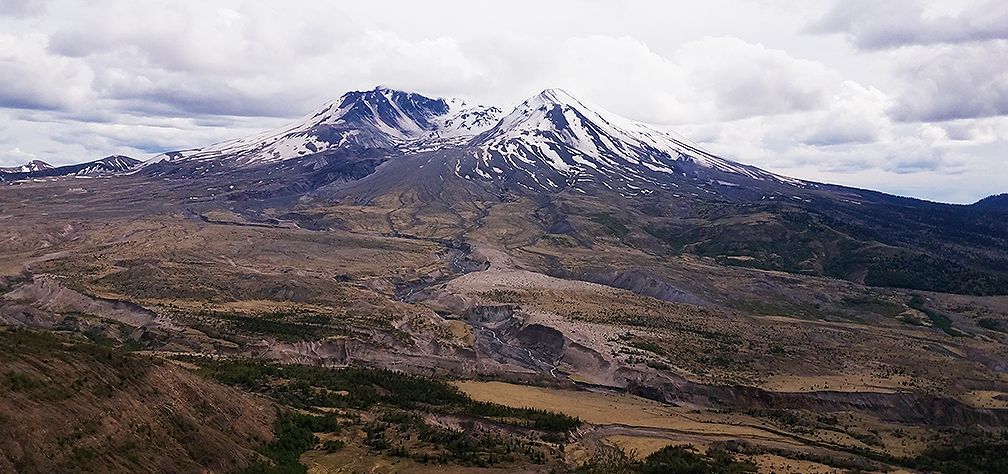 Volcano Awareness Month brings time to ask experts questions
---
Gov. Jay Inslee declared May as Volcano Awareness Month in recognition of the five active volcanoes in Washington state as well as remembering the lives lost and impacted by the eruption of Mt. St Helens on May 18, 1980.
"The people of our state should become familiar with volcano hazards in their communities, become two weeks ready for any disaster and have awareness of evacuation routes in order to prepare to respond effectively," the proclamation reads.

The U.S. Geological Survey has been posting updates on how Mt. St. Helens behaved 43 years ago, including classic videos and photos on its Twitter and Facebook feeds.
"It's interesting to see the way the volcano reacted back then, how there were times when Mt. St. Helens had its quiet periods and the public was confused why the area around it was closed," said Brian Terbush, the volcano program coordinator for the Washington Emergency Management Division. "And yet, weeks later, the volcano erupted to devastating results. There are still lessons to be learned there that we need to trust and believe in our scientists and give them the tools they need to succeed."
The public will have a chance to ask Terbush and other volcano experts questions on the popular social network Reddit from 11 a.m. to 1 p.m., May 11. You don't need a Reddit account to read the threads, but will need one to ask questions. The thread is posted here.
As of late April, it's unclear if Johnston Ridge Observatory on Mt. St. Helens will be open in time for the May 18 anniversary. There's been a lot of snow on the roads. We'll update this blog as it gets closer to that date.
The Mount St. Helens Institute is doing a fundraiser on May 18 in Vancouver, Wash., talking about the eruption with geologists. Information can be found here.
In addition, the Raven Conversations Podcast by the Washington National Guard will share several stories about the National Guard's work past, present, and future responding to volcanic eruptions in the state: Follow the updates here.
And from 6:30 p.m. to 8:30 p.m., May 31 watch and "Live Tweet" the movie 'Volcano' with USGS, WA EMD and more! Enjoy the movie while learning about what's accurate, what's ridiculous and what's different between the movie's volcanoes and our Pacific Northwest volcanoes. As of this post, 'Volcano' is currently streaming on Hulu, Starz and probably available from your library.
---