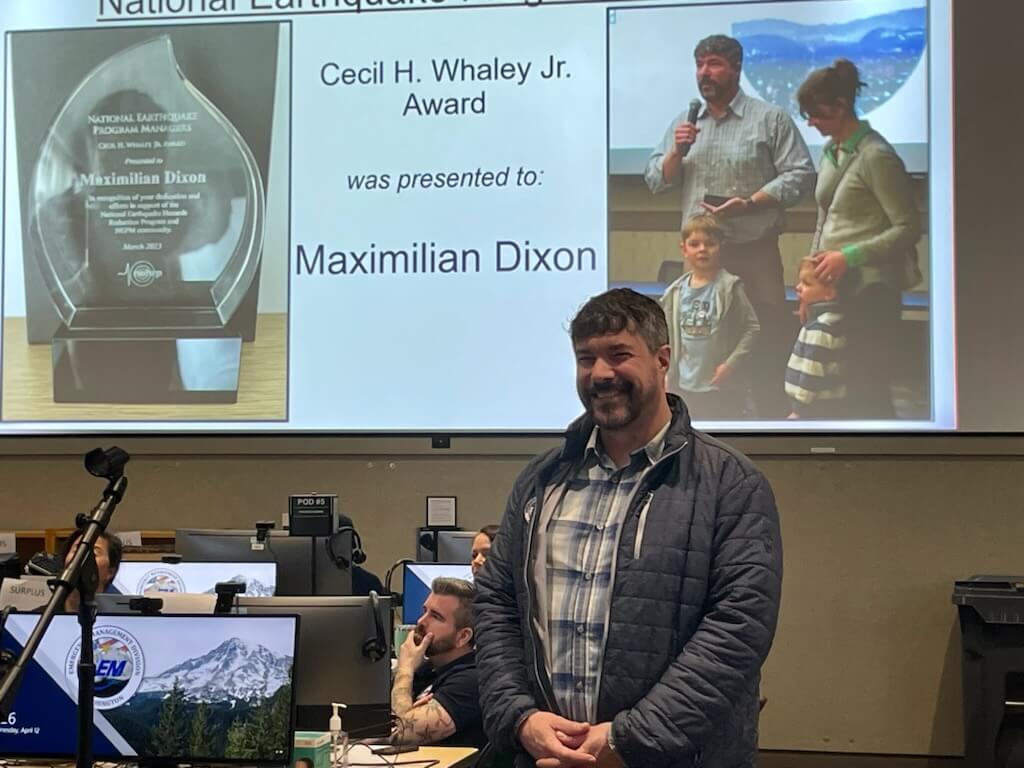 Emergency Management Outreach Supervisor receives National-level Award
---
Considered a leader in the field of earthquake management, Maximilian Dixon, hazards and outreach program supervisor for the Washington Emergency Management Division (EMD), recently received the Cecil H. Whaley, Jr. Award.
Dixon is just the third recipient of the award that was established in 2021. Given in honor of Tennessee's longstanding earthquake program manager, Cecil Whaley, who passed away in 2020, the award recognizes state earthquake program managers who have made significant contributions to the program.
"I couldn't be prouder of Maximilian and the entire hazards and outreach team," said Robert Ezelle, EMD director. "The work they have done has not only provided information to get residents of Washington more prepared to face disasters but has impacted programs across the United States. This honor is well deserved."
During the past seven years, Dixon has provided leadership and has been recognized by his peers at the national level. He helped develop and conduct an Earthquake Program Manager's 101 training program for new earthquake program managers, shared earthquake preparedness materials, outreach strategies, and best practices, and helped create a successful Unreinforced-Masonry Workgroup. He also helped develop and grow the Great Washington ShakeOut drill each year, and shared Washington's "Two Weeks Ready" program and materials that have been adopted by several states around the U.S. and may be adopted as a national standard.
Dixon has also been chair and vice-chair of the National Earthquake Program Managers (NEPM), coordinated the 2020 NEPM conference, served on the National Earthquake Conference (NEC) planning committee and was a keynote speaker. He has worked with Ezelle on the National Emergency Management Association (NEMA) Earthquake Subcommittee to support state and territory earthquake programs around the U.S.
"I am humbled and grateful to accept this honor," said Dixon. "This recognition is not just for me but for my entire team that works tirelessly to reduce earthquake risk in Washington state. It is their work and dedication that has made our program successful. I am proud to be part of this team and am committed to continuing our efforts to make our communities safer."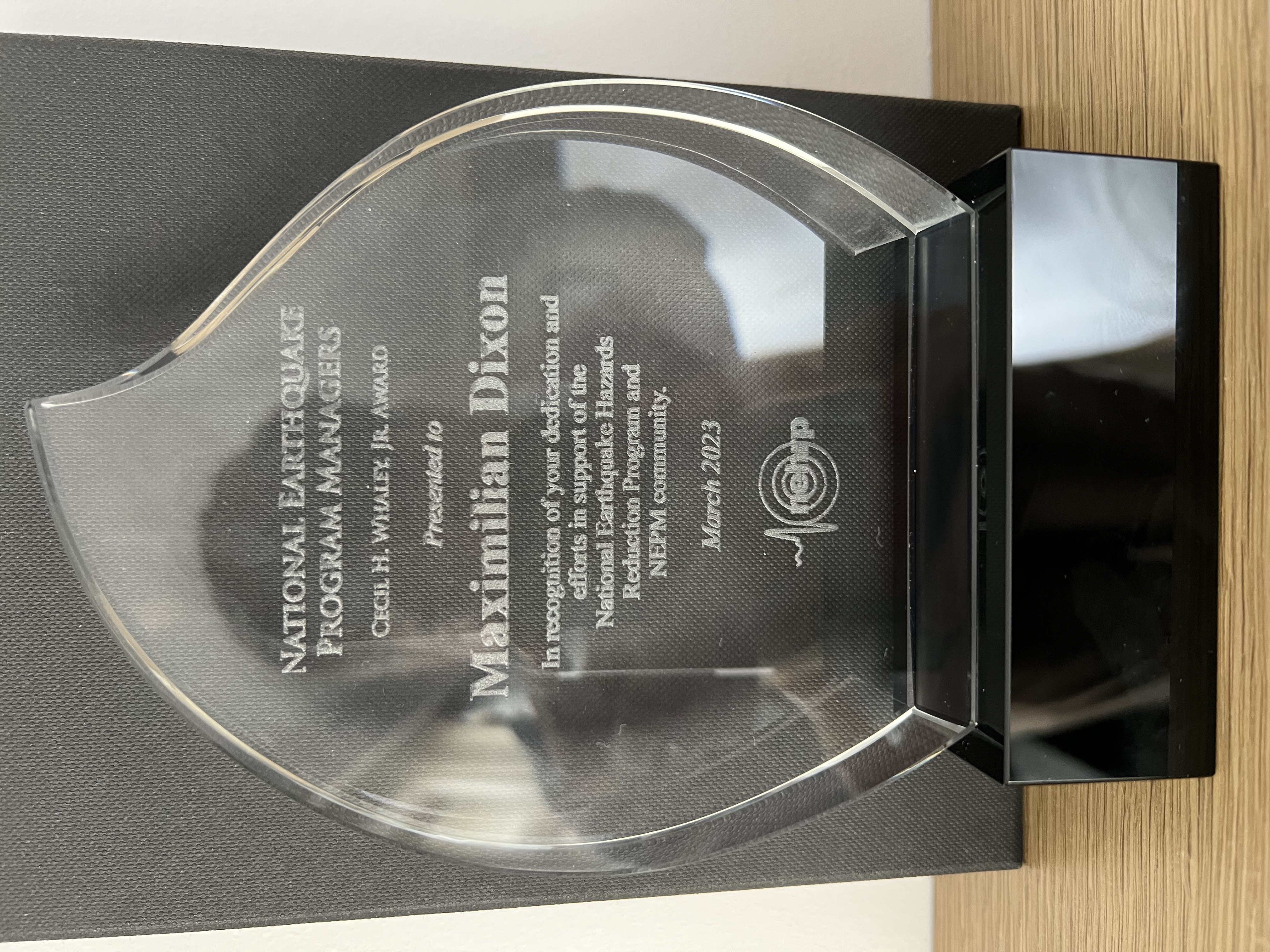 ---