State E911 officials urging caution with use of old cell phones
---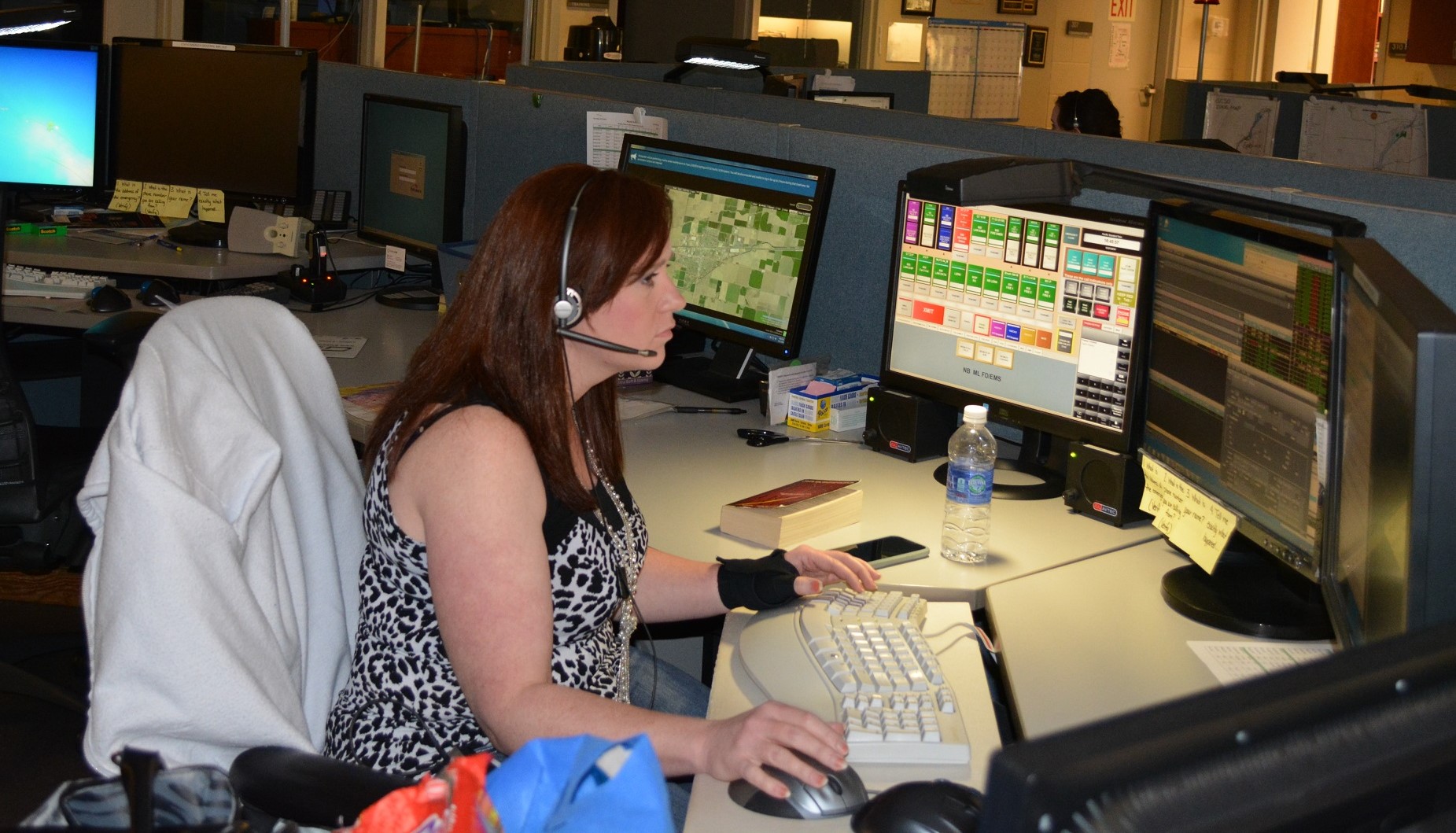 A dispatcher works in the Multi Agency Communications Center in Grant County.
State E911 officials urging caution with use of old cell phones
Washington State's E911 officials have renewed a push for residents to keep their cell phones away from young children and to try to avoid accidentally dialing 911 – even with old phones that may no longer have paid service.
Washington State E911 Coordinator Ziggy Dahl explains that old phones, out of service for years, can still call 911. All the phone needs is a charged battery and some kind of cell phone signal.
"We've found more and more often, people are handing these old phones to children to practice on, or are just playing with them and accidentally calling 911," Dahl says. "Most people don't realize 911 is even being dialed."
One in three calls to 911 dispatch centers around the state is accidental, according to state E911 officials.
These calls disrupt the 911 phone lines and call-takers must spend time and resources trying to contact these accidental callers to be sure there isn't an emergency, according to State 911 IT Manager William Andrew Leneweaver.
What can you do to be sure you are part of the solution?
Use your cell phone's key lock to help prevent accidental calls.
Protect your cell phone by locking and storing it carefully.
Don't allow children to play with your phones.
Programming 9-1-1 into phones causes accidental 9-1-1 calls. Instead, teach children how to dial 9-1-1.
At a minimum, Dahl recommends removing the battery from the phone completely if the phone is not kept as an emergency phone.
Anyone that calls 911 accidentally is urged to stay on the line. If someone hangs up after an accidental call, it will create extra work for the 911 dispatcher, who will attempt to call back – and may even send a police officer if they can't resolve the nature of the call.
Last year, the 911 dispatch centers across the state averaged more than 6 million calls, according to Leneweaver. He said about one out of every three of those 911 calls was an accidental dial. There are even more calls that come in on the non-emergency number, as well, "Maybe as many as 2 million additional calls a year," he added.
"That's a big deal, especially for our rural dispatch centers, where smaller counties only may have as few as two people working at a time," Leneweaver said.
The 911 Public Education Committee recently created a new public service announcement to push for public awareness. Download an MP3 of the PSA here. The group came up with the script of the public service announcement and utilized the work of a Gig Harbor radio station KGHP 89.9 FM. Those contributing included Cathy Field of Mason County, Roxanne Castleman of Pierce County, Melody Darby of Garfield County, Vicki Thoroughman of Snohomish County, Kay McKellar of RiverCom and Deb Homan of Clallam County.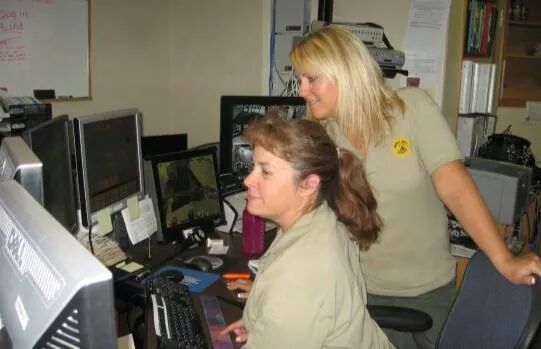 Dispatchers work in Garfield County.
---