September is Suicide Prevention Awareness Month
---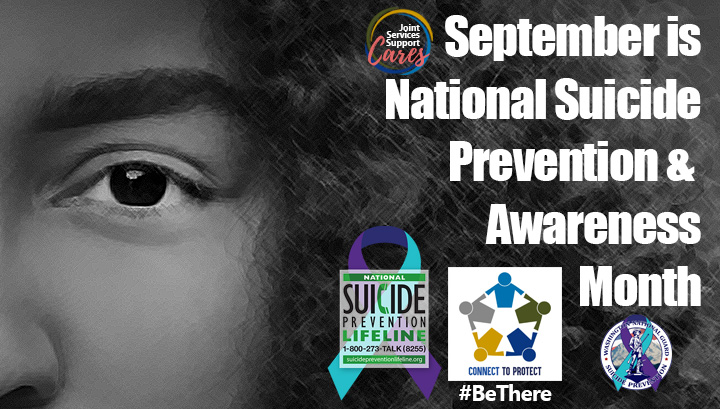 September is Suicide Prevention Awareness Month. The theme is "Connect to Protect" being there for one another is extremely important not only during the month of September but the entire year. Research indicates that connectedness – or feeling connected or having a sense of belonging – is a factor that can reduce the chance someone will consider or attempt suicide.
Having social connections and a feeling of belonging can be a protective factor against suicide. Sometimes, loneliness and feeling like a burden can increase the risk for suicide for some people. It is important for us to focus on how we can Connect to Protect the Service members and military families in our lives. I encourage each and every one of you to check in, offer your support and connect with resources. Confidential help is also available. You can call the Veterans/Military Crisis Line at 800-273-8255 (press 1), text 838255, or chat online at www.veteranscrisisline.net/get-help/chat.
Military OneSource for support – such as financial advice or relationship or family counseling - at 800-342-9647 or visit militaryonesource.mil. Also the Joint Services Support is that one stop shop that has MFLAC's, financial counselors, emergency resources and so much more. If you do not know where to begin you can call the emergency line at 800-364-7492 for 24/7 assistance.
---