Public tsunami preparedness presentations coming to coast in April
---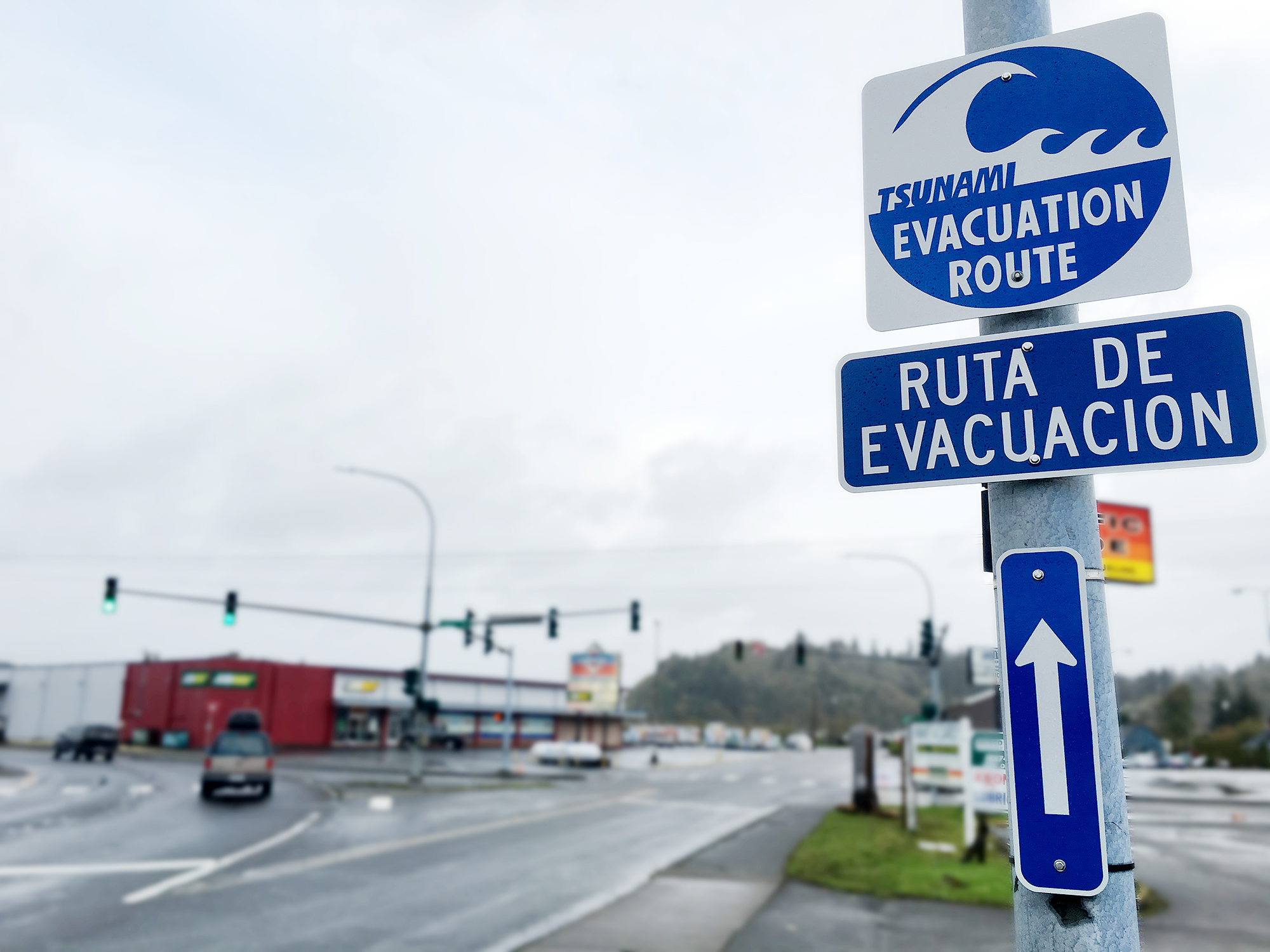 Tsunami and earthquake experts will be on the coast April 10 through April 13 for presentations focused on tsunami hazards, alert messages and getting residents at least two weeks ready.
Officials from the Washington Emergency Management Division will be joined by the Washington Geological Survey, the National Weather Service, the University of Washington and local emergency management officials in the 90-minute presentation, which will include time for questions.
"We've done these presentations before, but we're expecting more interest given the most recent tsunami watch event this past January," said Keily Yemm, the tsunami program coordinator for the Washington Emergency Management Division. "Given how events unfolded, we think it's even more imperative to help people understand the advantages of having a NOAA Weather Alert Radio, the difference in tsunami alert levels, near source vs distance source tsunamis and when the tsunami sirens will be activated."
Public presentations will be:
1 p.m., Tuesday, April 10 at Raymond Timberland Library,507 Duryea St. in Raymond
7 p.m., Tuesday, April 10, Columbia Pacific Heritage Museum 115 Lake Street SE, in Ilwaco.
12 p.m., Wednesday, April 11 at the Ocosta Junior-Senior High School Library, 2580 Montesano St, Westport;
6 p.m., Wednesday, April 11 at the Ocean Shores Convention Center, 120 W. Chance a La Mer NW, Ocean Shores.
12 p.m., Friday, April 13 at the J-47 Pirate Union Building (PUB) on Peninsula College, 1502 E Lauridsen Blvd, Port Angeles
6:30 p.m., Friday, April 13 at Chimacum High School auditorium, 91 West Valley Rd., Chimacum.
Presentations specifically for the Hoh and Quileute Nations take place on Thursday, April 12.
Last year, more than 300 residents gathered at Chimacum High School for a similar presentation. The presentation this year will have updated information.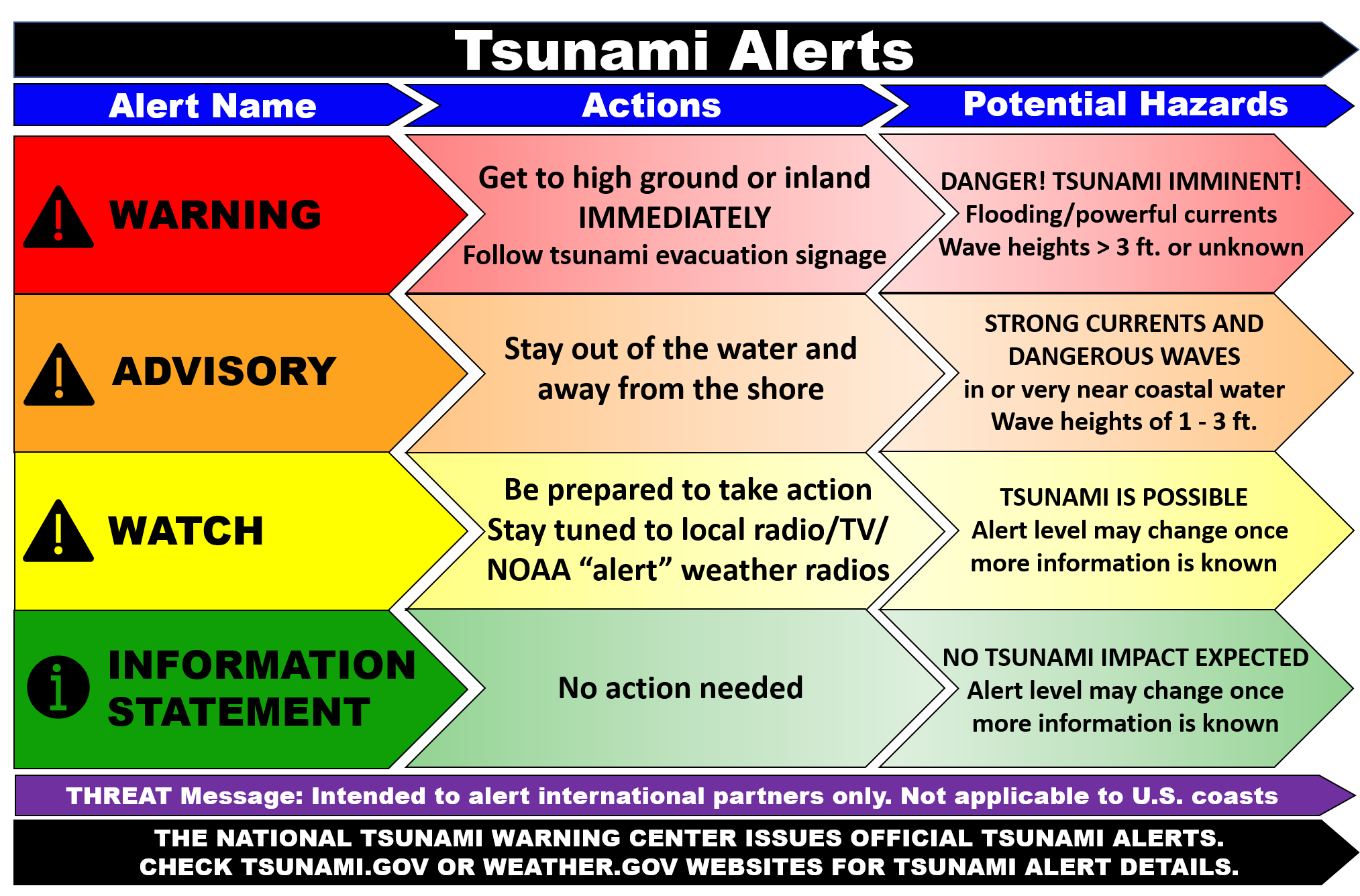 The outreach campaign is partially funded by the National Tsunami Hazard Mitigation Program, which is also providing funding this year for more tsunami evacuation and hazard zone signs in tsunami threatened communities, the development of a best practices guide for building vertical evacuation structures in Washington, publication of inundation models results for the Washington outer coast, Strait of Juan de Fuca and northern Puget Sound, pedestrian evacuation modeling for communities along the Strait of Juan de Fuca based on Cascadia Subduction zone event, as well as other efforts.
The new gymnasium at Ocosta Elementary School is a vertical tsunami evacuation structure, the first building of its kind in North America, funded completely by its generous taxpayers based on science crafted by Project SafeHaven. At the Ocosta school, attendees will be invited to take part in a tsunami evacuation drill to climb the stairs to the top of the vertical evacuation structure, typically not open to the public.
In Pacific County, funding is also being provided for a new tsunami siren to be placed at the South Bend East End Fire Station at the corner of First and Madison in South Bend. There are currently 69 tsunami sirens. Another siren is also being placed in Whatcom County later this year.
In addition, Pacific County Fire District 1 at Ocean Park was recently awarded $120,000 from FEMA's Hazard Mitigation Grant Program to perform initial modeling and design work for a potential tsunami vertical evacuation site. The goal is to develop foundational documents needed to secure a larger hazard mitigation grant that may help fund the completion of the vertical evacuation structure design/build project.
The week before the presentations, officials from both inner and outer coast counties will be gathering at the state Emergency Operations Center at Camp Murray for a tabletop exercise to become more familiar with communication and coordination procedures in response to a distant source tsunami event.
More information about tsunamis can also be found at mil.wa.gov/tsunami
---