National Guard rescues family missing since Thursday
---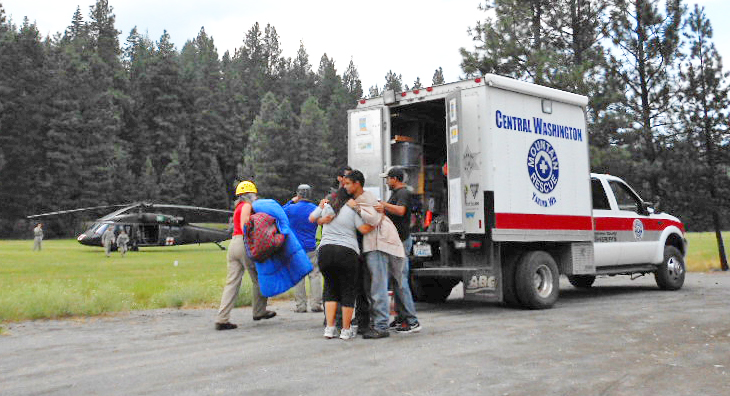 A rescued family hugs near an ambulance with the blackhawk helicopter in the background. (Photos by SGT William Hust)
National Guard rescues family missing since Thursday
It is the staple mission of the Washington Military Department – to safeguard the lives and property of Washington state. On July 10, a Blackhawk crew from the 66th Theater Aviation Command, Washington National Guard met that mission in its first aviation search and rescue operation.
At 7 a.m. on Friday, July 10, the Yakima Sheriff's Office called the State Emergency Operations Center on Camp Murray. Three isolated teenaged hikers had been missing since Thursday afternoon in the area of Rimrock Lake near Yakima.
"Once we received the call from the Air Force Rescue Coordination Center (AFRCC), our flight crew got their Blackhawk prepared and ready to go," said LTC Rueben Hokanson, Commander, Army Aviation Support Facility.
Within two hours, the Blackhawk crew had taken off from Joint Base Lewis-McChord and were circling above the last known area of the missing hikers. Minutes later, one of the crew members spotted the trio.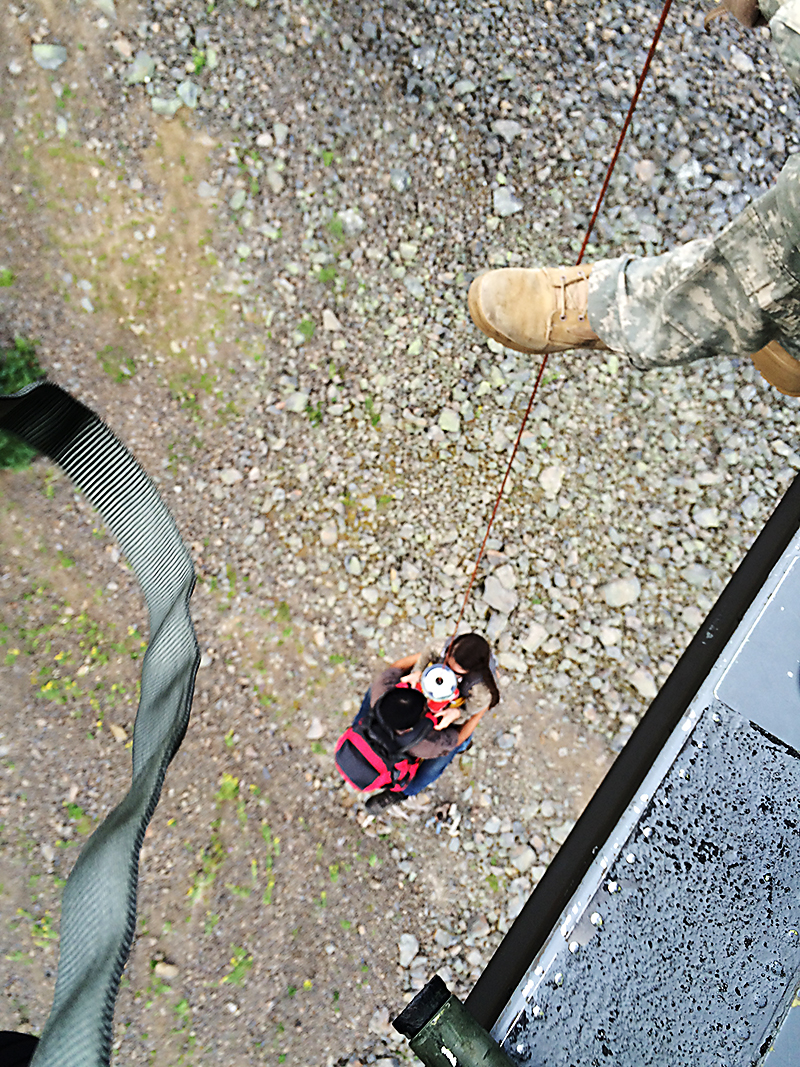 "We saw the kids, took a safe approach to them, and then had our rescue crew start their decent down to them," said CW3 Eric Swenson, Pilot, 1-140th Co. Aviation. "Once we got them in the helicopter, we flew them back to Tieton to get treated for their injuries."
The three teenagers were treated for hypothermia and other injuries and reunited with their parents.
"It was just a special moment for us to be there to see that reunion between the kids and the families," said Swenson.
This was a first the AFRCC has called the Washington National Guard on a search and rescue mission.
After last year's devastating State Route 530 Landslide in Oso, the Washington National Guard started a Search and Rescue-focused training in collaboration with Snohomish County. Through a relationship with Snohomish County Helicopter Search and Rescue, the pilots and crews trained on live hoists with and without baskets.
"The training we conducted with Snohomish County after Oso was monumental in getting our flight crews better prepared to conduct search and rescue," said Swenson. "It felt great to help out today."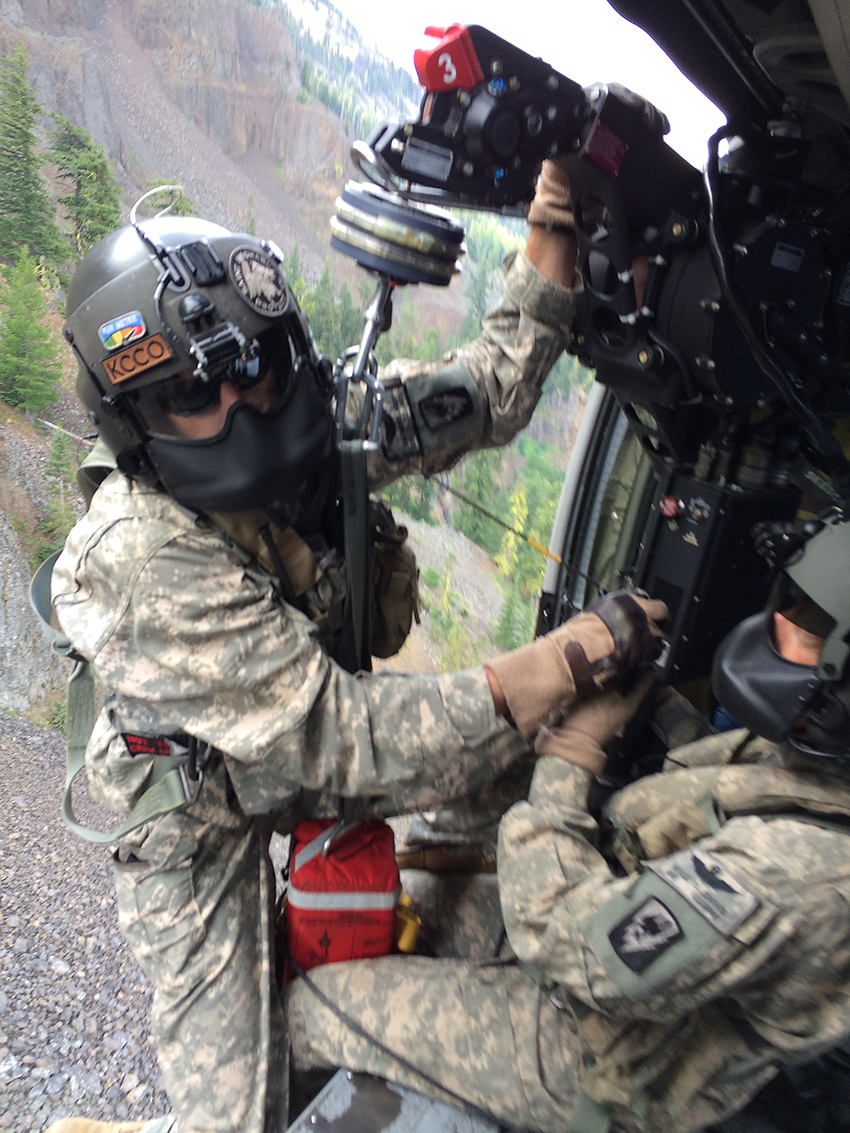 ---