More than 700 Washington National Guardsmen to deploy to Poland
---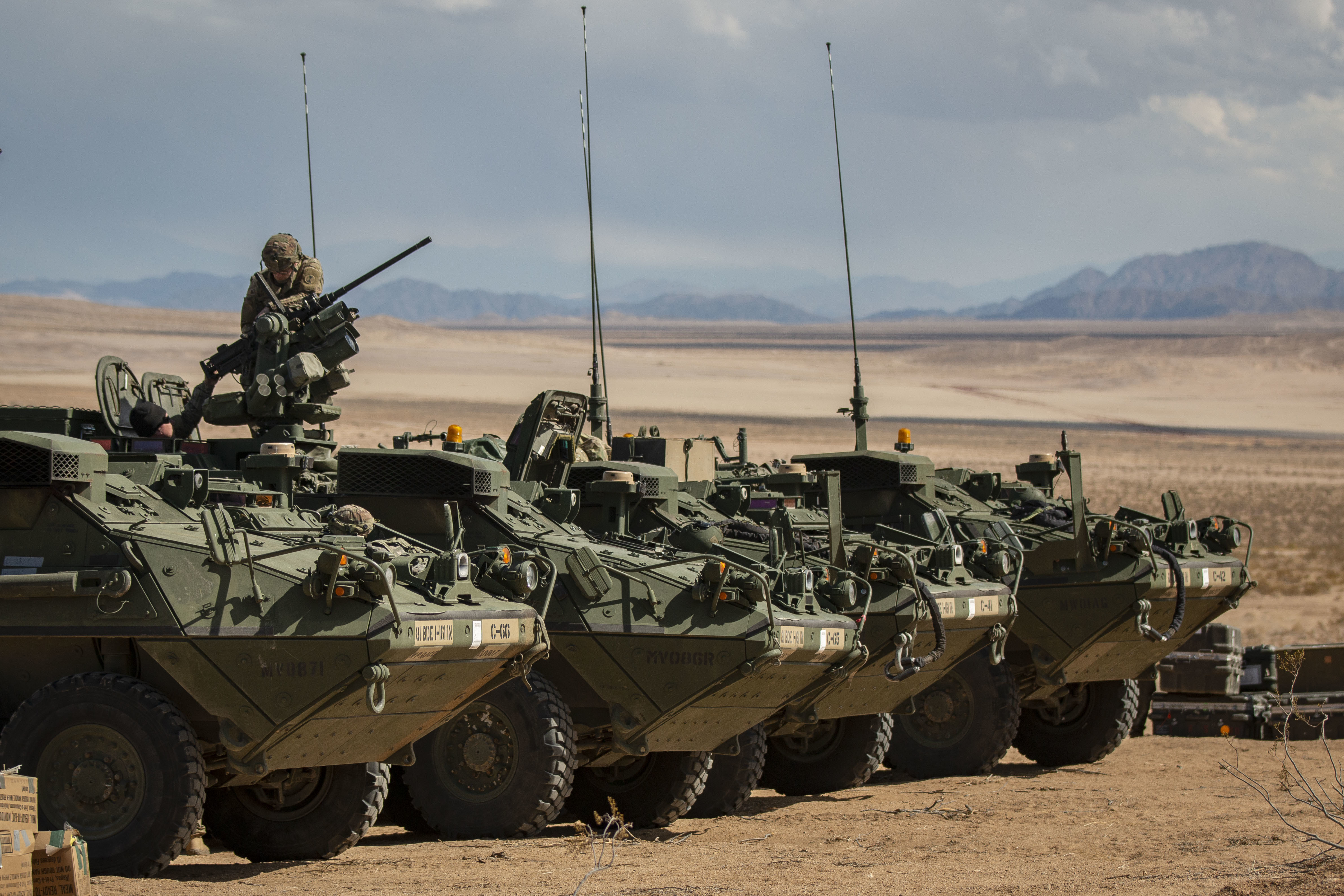 A Washington Army National Guard Soldier, assigned to 3rd Battalion, 161st Infantry Regiment "Dark Rifles", 81st Stryker Brigade Combat Team, performs maintenance on an M2 .50 caliber machine-gun before an upcoming reconnaissance mission at the Logistics Support Area Forward Operating Base Santa Fe, Fort Irwin, California, on March 10, 2021. (U.S. Army National Guard photo by Sgt. Adeline Witherspoon)

More than 700 soldiers in the Washington National Guard from multiple units of the 81st Stryker Brigade Combat Team began deployment in support of NATO's mission in Poland.
During their deployment, Guardsmen will support Enhanced Forward Presence, one of four multinational battalion-size battlegroups stationed in Eastern Europe. These battalion-size battlegroups, led by the United Kingdom, Canada, Germany and the United States, are robust, multinational, combat-ready forces demonstrating the strength of the transatlantic bond, and making clear that an attack on one ally would be considered an attack on the whole alliance.
"Even while dealing with the COVID-19 pandemic, our citizen-soldiers continue to train and deploy in support of our overseas requirements," said Maj. Gen. Bret Daugherty, the Adjutant General. "These Guardsmen supported so many missions this past year and continue to be professional and motivated to enhance the safety and security of our state and nation."
Currently 150 citizen-soldiers from the 81st Stryker Brigade Combat Team are deployed to Ukraine in support of a Joint Multinational Training mission.

Since Sept. 11, 2001, nearly 17,000 Washington National Guardsmen have deployed in support of federal missions overseas.
The citizen-soldiers and airmen of the Washington Military Department are dedicated to the mission of safeguarding lives and property in Washington state.

---