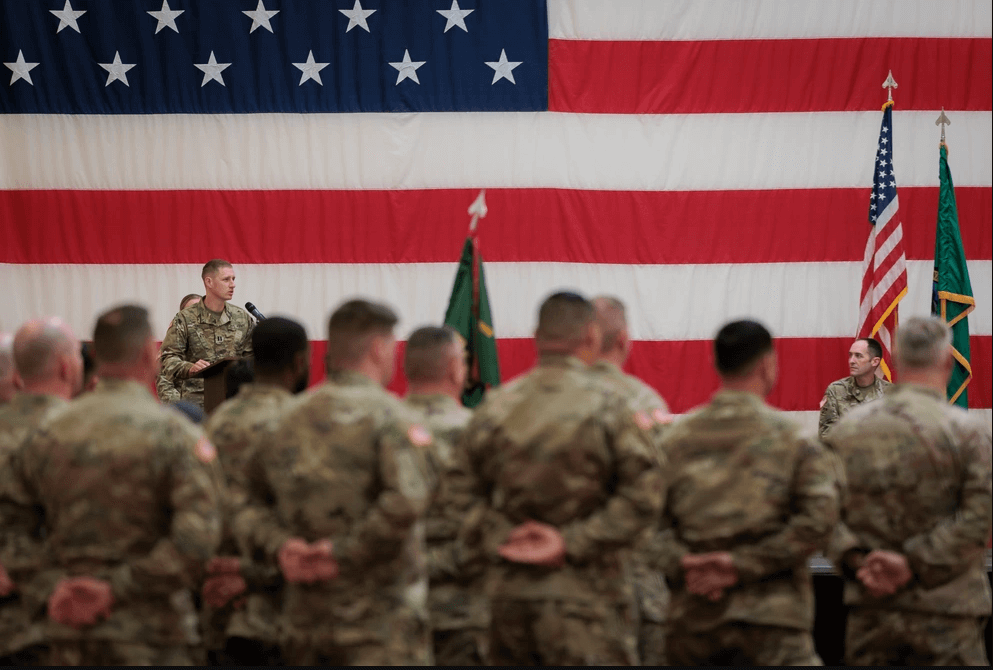 Military Police Unit set to deploy to Middle East
---
After returning home from deployment in the summer of 2019, the 506th Military Police Detachment will deploy for a nine-month tour to the Middle East in support of on-going operations.
"The 506th is comprised of well-trained professionals who will accomplish their mission and proudly represent our state and nation," said Maj. Gen. Bret Daugherty, the state's adjutant general and commander of the Washington National Guard. "We will miss them while they're gone, but are comforted knowing they're effectively performing this important work."
The unit will work for Joint Training Center - Jordan, which serves as a facility for U.S. and Jordanian soldiers to train on combat and border security skills as part of the Jordan Operational Engagement Program.
Headquartered at Joint Base Lewis-McChord, the 506th Military Police Detachment formed in September 2005 and consists of approximately 45 military police personnel and support staff. This marks the fourth time in 15 years the 506th Military Police Detachment has deployed. The unit deployed in 2007-2008 in support of Operation Iraqi Freedom, and 2012-2013 and again in 2018-2019 to Afghanistan in support of Operation Enduring Freedom.
---