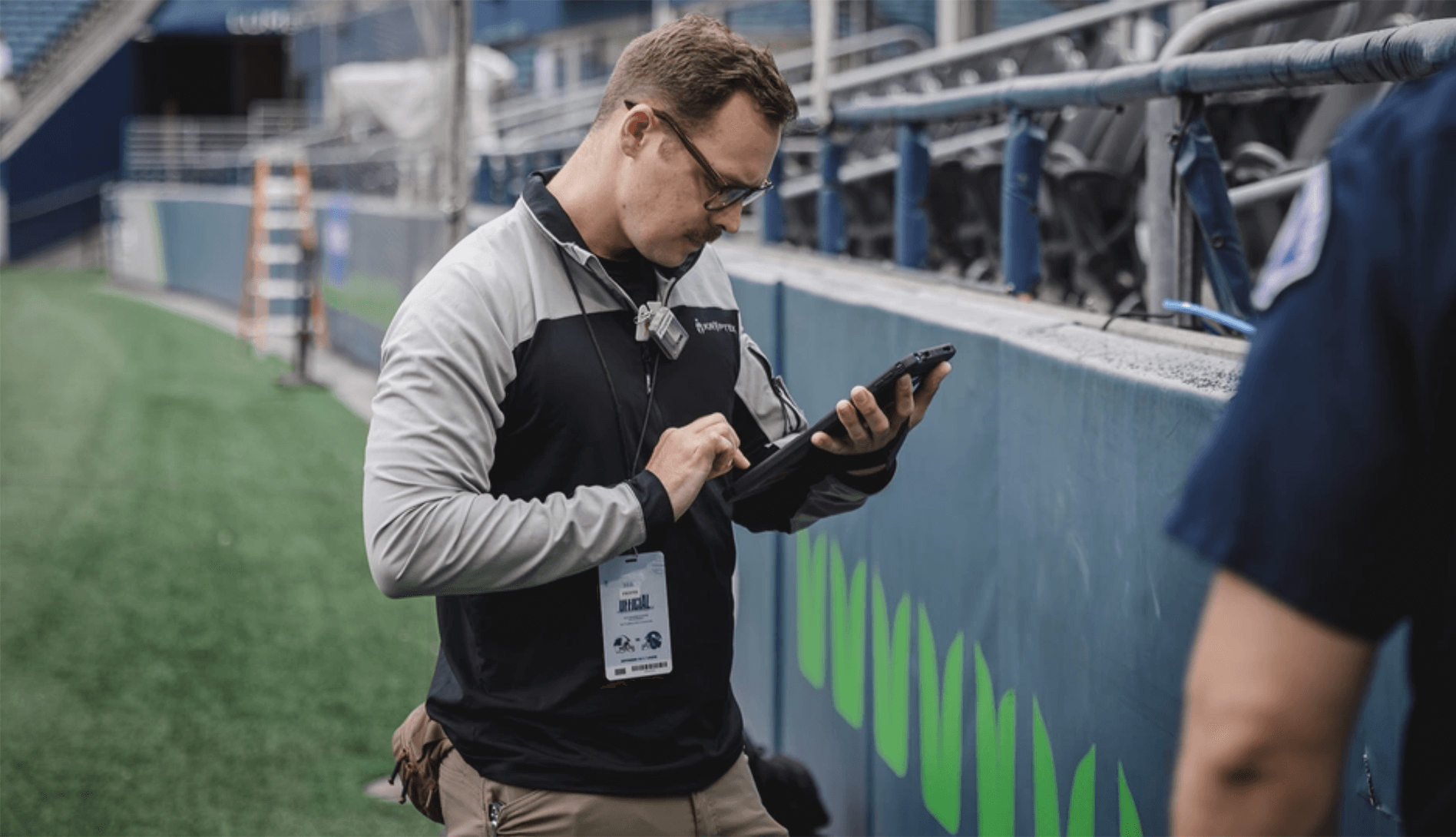 10th Civil Support Team helps ensure safety at Seahawks games
---
While you can't miss the action on the field, at every Seattle Seahawks game a specialized team from the Washington National Guard's 10th Civil Support Team often goes unnoticed as it works to ensure the safety of tens of thousands of fans.
"Seahawks games are one of the many Joint Hazard Assessment Teams missions we take part in," said Staff Sgt. Kevin Propes, survey team chief, 10th Civil Support Team. "These missions are comprised of multiple agencies which at a minimum include law enforcement, fire, and the CST. But in many cases more."
At home games, the CST's primary purpose is to act as liaisons for the Seattle Fire Department's hazardous material team. The CST helps fill any capability gaps and brings in additional personnel and resources if a situation requires.
"Our primary responsibility is to be a liaison for anything that has the potential to be a WMD (weapon of mass destruction)," said Propes. "If an unknown threat is located, we work alongside law enforcement and fire to identify it and prevent harm to the public."
Utilizing handheld equipment, CST members will walk the entire stadium before, during and sometimes after the game to search for radiation, harmful gases, and even chemical weapons.
"There are lots of concerns for events like a football game. Anything from an accidental release of chemicals to an act of terror," said Propes. "We are there as part of a greater operation that ensures the public doesn't have to be concerned about anything but the game."
The on-going Seahawks home game missions are routine and good training for the larger missions the CST has taken part in and are preparing for. The team has supported multiple Super Bowls, the Indianapolis 500 and this past July, it was part of the multi-agency team that supported the Major League Baseball All-Star festivities in Seattle.
"The 10th got to work with the FBI, Seattle Fire Department, and the Radiological Assistance Program—Region 6 (RAP 6) during the MLB All-Star Event and home Seahawks games. The teams set up sensors around Lumen Field and T‐Mobile for air monitoring and conducted radiation sweeps of the area throughout the events," said CPT Beth Quiniones, deputy commander of the 10th Civil Support Team. "Our operations section was able to track the movement of all team members along with sensor readings presenting a common operating picture for the command elements of each agency in the joint command post. Not only do missions like this allow for interagency cooperation, they exercise our equipment and team in ways our typical responses do not, allowing for use of the considerable operations and communications capabilities on the team."
---