Military Police Train For Everything
---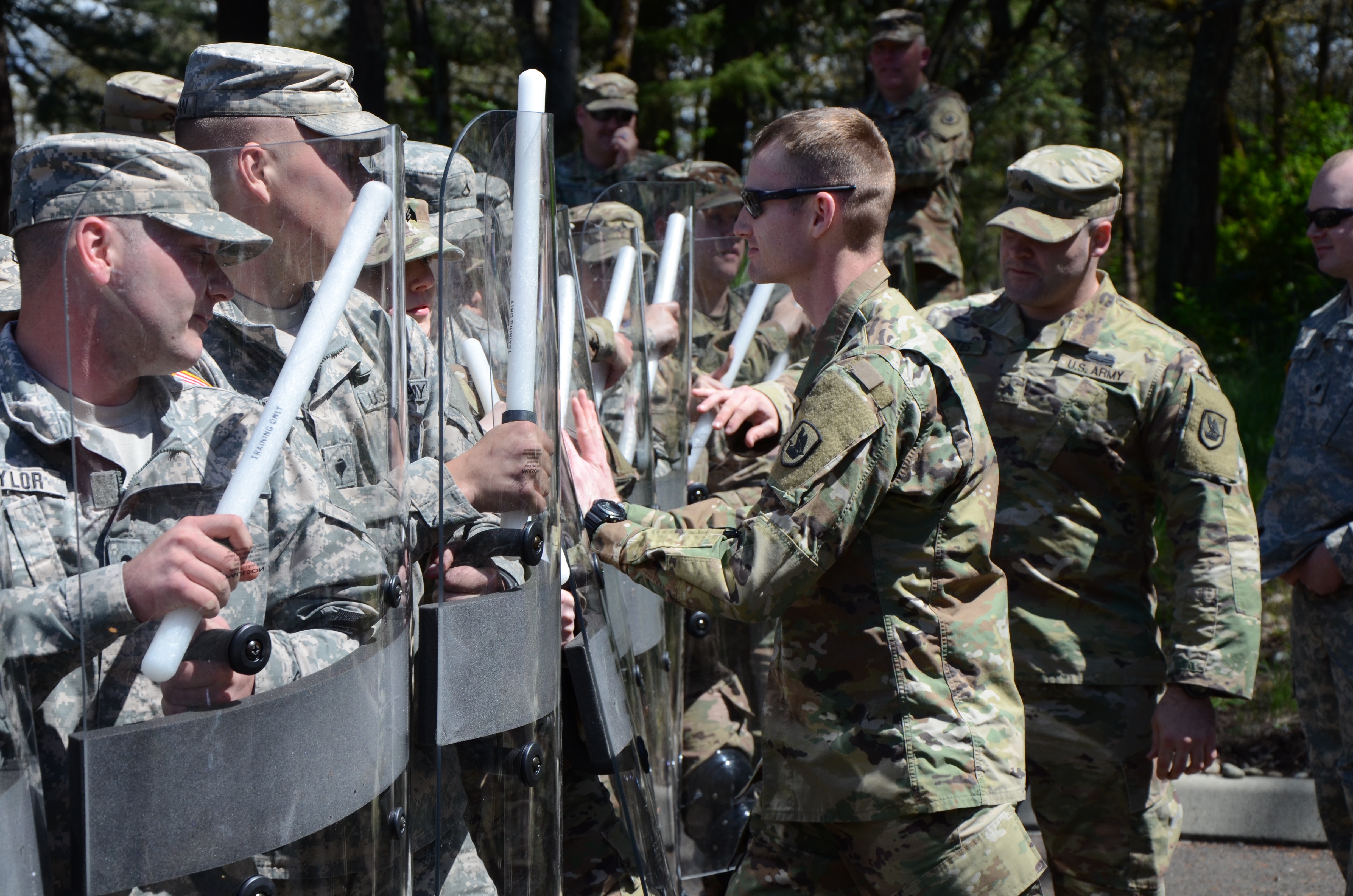 Loud noises from the crowd of protesters grow violent. Soldiers line up standing arm in arm together to form a shield wall. The command, 'forward march' is given and the shield wall moves toward the crowd. Although this is just training, the scenario is very real.
On May 6, 2017, the 506th Military Police Detachment finalized their Military Assistance for Civil Disturbances (MACDIS) training with a simulated vehicle control point and riot. One half of the unit, geared up with shin-guards, shields and practice batons, played the role of military police, the other half acted as rioters. The two groups clashed, the mock rioters harassing the military police, grabbing at their shields and try to pull members of the shield wall out of ranks, testing them to remember their training. The MPs resisted, advancing one command at a time, trying to prevent their fellow soldiers from being taken by the mock rioters.
"It's beneficial for the soldiers because instead of just getting the classroom portion of the training, they're actually getting to put the gear on and experience what it's like to be able to wear it," said Staff Sgt. Michael Richmond, 506th. "We are trying to hit all of our mission essential tasks so we are prepared."
For a unit like the 506th, who are frequently activated for federal deployments and can take on a variety of tasks during a state activation, these trainings are essential to help keep them ready for anything.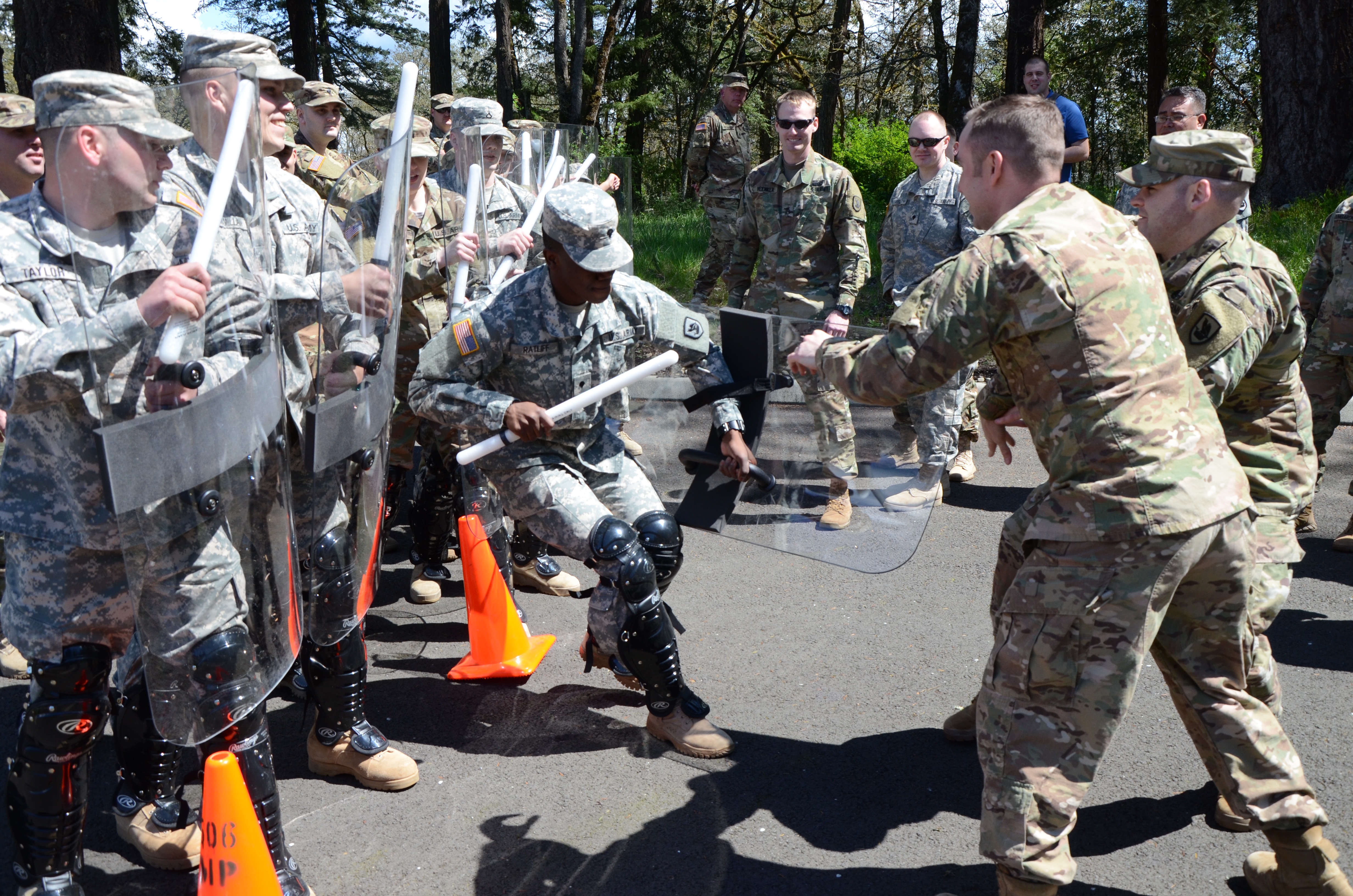 As part of preparation, the 506th also conducted Traffic Control Point (TCP) training, a task that the 506th oftev does on real missions.
"We actually applied our TCP training when we went to the fires in Okanagan," said Army Sgt. Michael Hanshaw, the NCOIC for TCP training.
TCP training involves checking vehicles for weapons, explosives and other regulated items. On a deployment these activities are essential for keeping soldiers safe in both garrison and combat.
The 506th does much more than control traffic. They are also qualified to do asset protection, provide combat support, conduct investigations and provide security for high-ranking military members.
"Being the National Guard, we help with state responses like the fires and any type of training that we can do will better prepare us for any kind of state emergency, Richmond said. "When we get called up, we might have a day or two and we won't have time to train."
One type of state emergency that the MACDIS training is geared toward is the potential for riots or protests similar to the World Trade Organization riots in Seattle on Nov. 30, 1999. Protestors took to the streets of downtown Seattle during the WTO Ministerial Conference of 1999 when protestors blocked delegates' entrance into the conference and caused the cancellations of the opening ceremonies. Two battalions from the 81st Brigade Combat Team were ordered to assist the Seattle Police Department to line out a no-protest zone so business could resume.
---