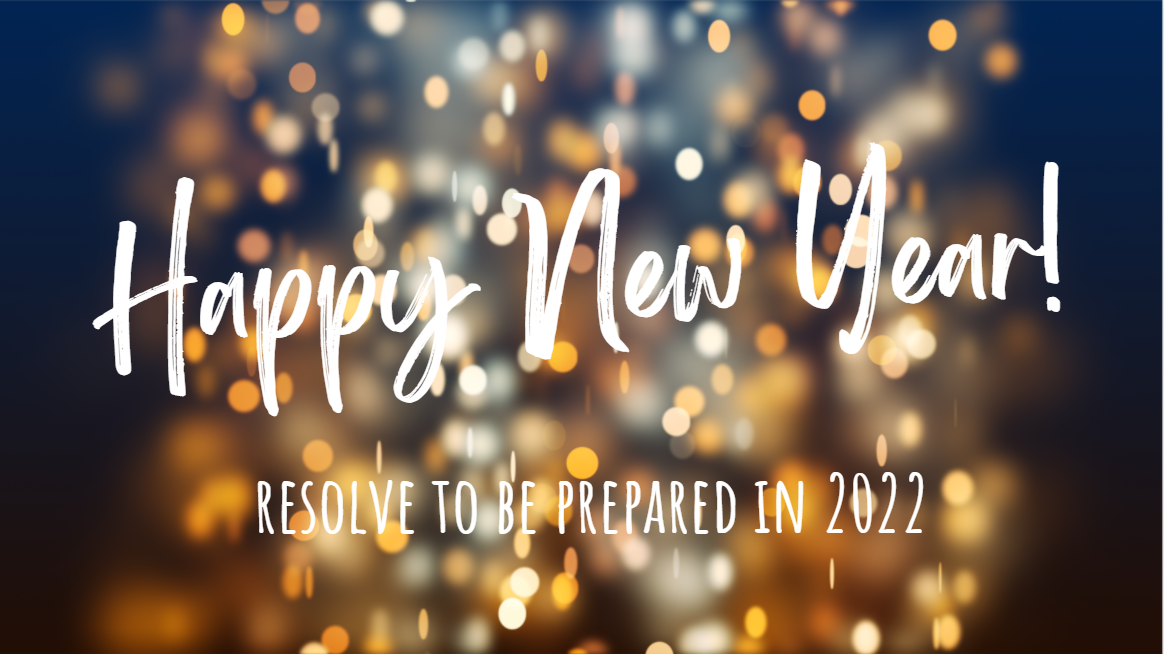 Make emergency preparedness your New Year's resolution
---
FEMA Region 10's Youth Preparedness Council Washington members give some tips
By Magin Maier
Hello, 2022! With the new year upon us, many Washingtonians are crafting their latest and greatest New Year's resolutions. They might be planning to ditch streaming TV at home and head to the local gym more regularly, organize that unruly home office space or incorporate some leafy greens into their diet that has most recently consisted of holiday cookies and candy canes. While these are all great resolutions, they can also be challenging to maintain. So, here's another potential resolution for you – one where even the smallest effort can put you in a better position.
If we've learned anything over the past couple of years in the throes of the COVID-19 pandemic, it's the importance of disaster preparedness. The new year presents an opportunity to reflect and think about how your family, business, or community handled the pandemic, severe storms or wildfire season. Maybe you didn't feel personally affected by any one disaster, but you probably scrolled through social media or tuned into your local news station where you saw people across the country who were deeply affected. Preparing for a disaster will not only give you peace of mind when planning for an unexpected event, but it can also save your life and the lives of those around you. Preparedness doesn't have to be an expensive activity either.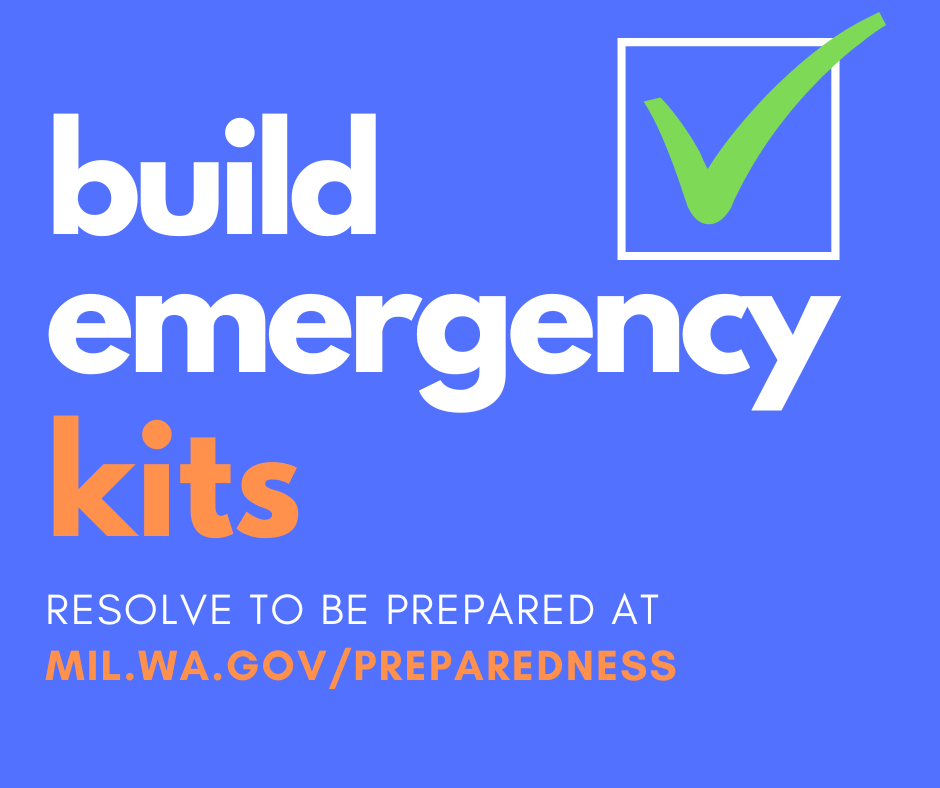 It could be as simple as discussing an emergency communication plan with the people you live with or finding items around your house to put in an emergency kit. Once you're prepared for a larger disaster like an earthquake, you're prepared for a smaller incident like a power outage.
Here's the key: Don't wait to prepare.
Not sure where to start or intimidated by the process? We are offering a webinar at 12:15 p.m., Jan. 25 to offer you some ideas. Remind yourself by clicking this Facebook event here. Otherwise, create your own calendar invite and click this link to join us at the right time. We're using Microsoft Teams.
Our FEMA Region 10 Youth Preparedness Council Washington members also have some suggestions to share:
Brenna O'Leary, from King County, says, "Just get started! You don't have to have a perfect [emergency] kit right away. Even just throwing some food, bottled water, extra batteries, and a flashlight into a backpack is a great start."
Suniti Srinivasan, also from King County, says she understands life is busy but emphasizes the importance of preparedness: "It may seem like an irrelevant thing right now compared to your already hectic life. There are probably so many more things that you have prioritized right now."
"But if a disaster does occur, those who have already prepared will feel safer and like they have more control of the situation," Srinivasan adds. "It only takes a little bit of time each month but [preparing for a disaster] can have such a big impact on your community and yourself when a disaster does occur."
Lexi Berry, from Snohomish County, encourages both youth and adults to get connected with local resources, "A piece of advice I would give to anyone looking into disaster preparedness is to reach out. It may be scary to try something new but helping others for the greater good is always encouraged and we love to get others involved."
Wondering how O'Leary, Srinivasan and Berry are planning to continue their disaster preparedness journey in 2022? Brenna's going to start with practicing smart home fire safety: "I'm going to check and replace our [expired] fire extinguishers." She's also going to work on restocking her family's emergency kits.
Srinivasan is also planning to restock her family's emergency kit by checking expiration dates on any food items they have stored. Additionally, she's going to work on financial preparedness.
"This starts with keeping financial documents safe and having a known place to find cash," she said. "This is important in the case of a disaster and my parents lose their jobs. They still know they have enough money until they are financially stable again."
Don't forget about members of your household who rely on you, including pets and service animals.
"I will create communication and action plans as some members of my family do not have phones, so we need to find a communication plan that works for all of us, said Srinivasan, adding that she also has "a pet who I need to consider when making an action plan, so I should probably start making one now!"
Once you learn about disaster preparedness and practice your plans, it's time to share your knowledge! Berry is planning to educate those in her community about disaster preparedness: "I plan to take action and be more prepared by trying to spread the message of disaster preparedness with other community members" she said. "Because after the year we have been through, I have learned it is important to help keep those around you safe."
Consider making disaster preparedness one of your New Year's resolutions! For resources on starting (or continuing) your preparedness journey, visit mil.wa.gov/preparedness. Happy preparing!
---