How the Youth Academy went virtual during COVID-19
---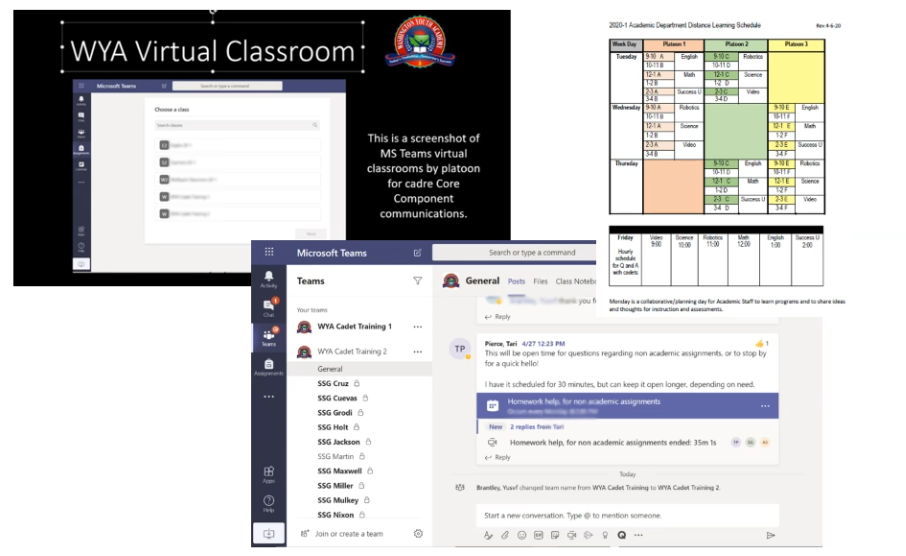 The Youth Academy has gone to virtual classrooms to help its 20-1 cadets finish coursework during the pandemic.

How the Youth Academy went virtual during COVID-19

As schools across the state began to close their doors due to the COVID-19 pandemic, the Washington Youth Academy had a full class of cadets residing on campus.
"When we heard about the virus in January, we began reviewing our safety protocols," said Amy Steinhilber, director of the Washington Youth Academy. "By March, we began communicating regularly with the families, letting them know what we were doing to keep their kids safe."
While the Washington Youth Academy students can isolate in one secure area, the staff and external support can't. When Gov. Jay Inslee issued his Stay Home, Stay Healthy proclamation on March 15, Steinhilber and Maj. Gen. Bret Daugherty made the call to close the campus and send all kids home.
"When we sent Cadets home, we gave them options. They could come back for a future cycle or continue their studies online," said Steinhilber. "We had 151 kids take part in our online campus. Within a week, IT Support contacted community partners and provided us Office 365 accounts and accessibility technology like laptops as needed so we could continue the mission to reclaim youth."
The staff believes the little time they had with the Cadets made a lasting impression.
"Out of the 151 kids we started with, over 70 percent are on track to complete the cycle, with others needing a little more time to finish," said Steinhilber. "This is all new to us but faculty and staff reacted quickly to ready the curriculum for the online collaboration with our Cadets."
Plans are now underway way to invite Cadets unable to take full advantage of the online environment back to campus with safety in mind.
"We are enhancing protocols to social distance, limit exposure and continue to provide a safe place for our cadets to thrive," said Steinhilber.
Learn how the rest of the Washington Military Department reacted.
---