Group effort delivers results
---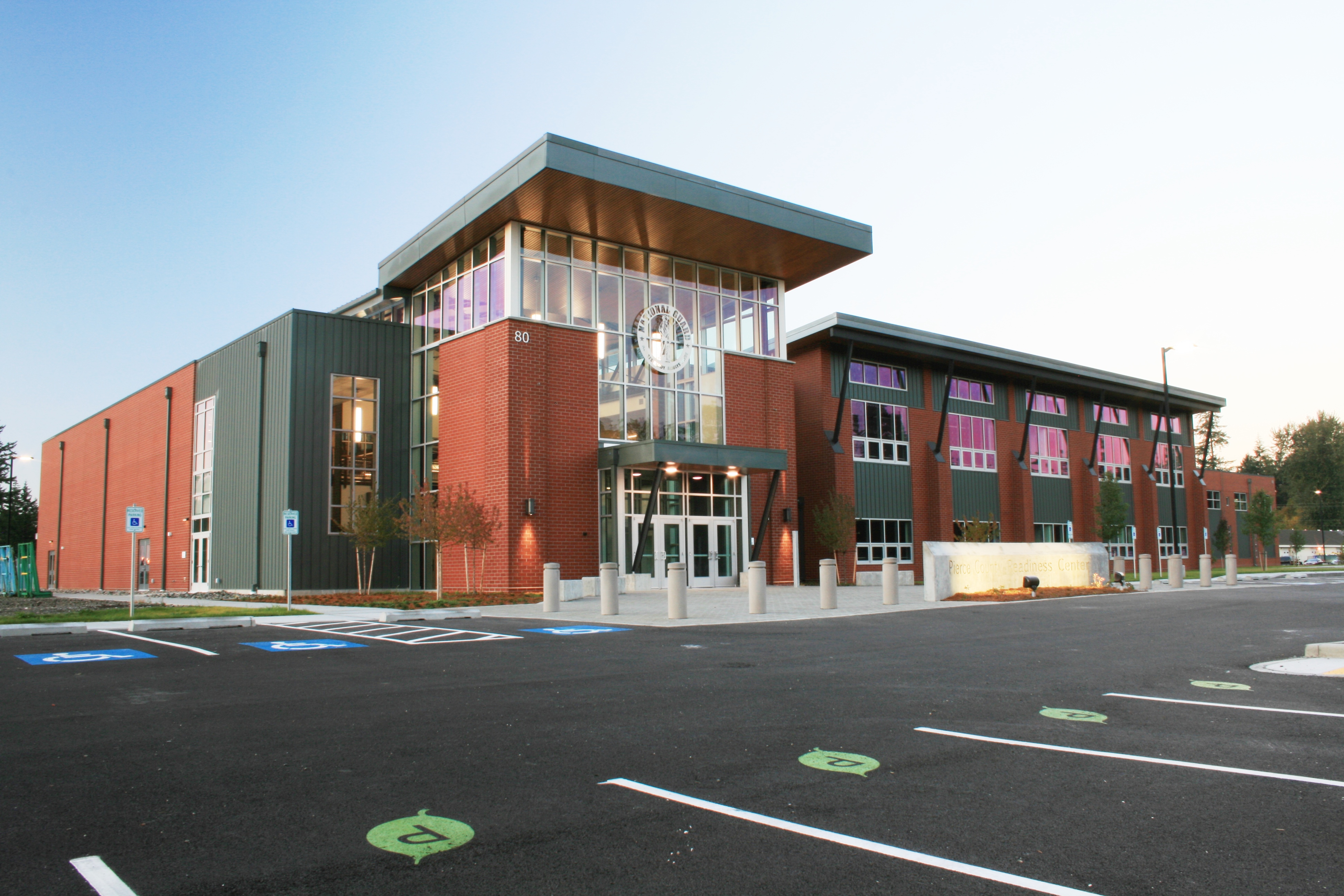 The 6,000-plus Soldiers serving in the Washington Army National Guard (WAARNG) are an integral part of the communities they live in—from Spokane to Seattle, Anacortes to Walla Walla. Indeed, Soldiers and civilians are learning valuable environmental lessons on the job that help them serve as ambassadors for sustainable practices in their own communities.
WAARNG uses equipment and vehicles maintained at various locations throughout the state, collectively known as the "industrial installation." The WA Military Department's environmental programs had been using three boards (Army Guard, Air Guard, and State) to track compliance challenges and sustainability opportunities, and report progress to Command. Consolidating the relevant boards and committees into one comprehensive committee, now called the Joint Installation Sustainability Board (JISB), members meet quarterly to review environmental issues and make coordinated recommendations. Those 25 members on the JISB can create the buy-in for sustainability efforts at every level of the military organization.
"Previously, three meetings were held separately but generally with the same agenda," said WAARNG Environmental Programs Supervisor Dr. Rowena Valencia-Gica. "Now, however, the stakeholders meet together, eliminating redundancy and allowing for a coordinated and shared environmental decision-making process."
Out of this group's collaboration came three priorities: waste reduction in support of Joint Base Lewis McChord's Net Zero waste, energy conservation, and green procurement. Within the WAARNG sustainability program on the industrial installation, the staff also focuses on improvement in spill prevention, response, and reporting.
One example of effective waste management occurred when WAARNG transitioned a brigade into a new configuration. Obsolete vehicles that required hull water flushing from their tanks posed a large, one-time increase in hazardous waste streams at several locations. However, the WAARNG's Hazardous Wastes Program Manager JISB was able to justify the temporary surge, which saved WAARNG from becoming classified as a large quantity waste generator.
Recycling is an important part of the installation's waste reduction efforts. Petroleum products are recycled at various locations, as are synthetic materials and motor batteries. All sites also recycle antifreeze and scrap metals; the Maneuver Area Training Equipment Site (MATES) at Yakima also recycles wood pallets. The industrial installation is incorporated into the WAARNG's recycling program for common items—such as cardboard, paper, plastics, aluminum, glass, and compost material—and one Field Maintenance Shop has its own shop antifreeze recycling system and used oil burners for heating.
The Combined Support Maintenance Shop (CSMS) on the Army's Joint Base Lewis-McChord, which opened in 2016, exemplifies green design with energy efficient windows, lights, and heating, ventilation, and air conditioning (HVAC). Also, the shop uses a water-based paint system. Parts washers on the industrial installation use less heat, green cleaners and solvers, and shorter cycles.
Some of the many other energy conservation improvements in WAARNG's industrial installations include solar panels on street and access lights, solar water heaters, and solar panels in select areas to serve as back-up power; energy efficient lights indoors and out; remote control HVAC systems; instant hot water appliances; and thermal windows. Going the extra mile, however, WAARNG proactively seeks water conservation features, as well, such as drought-tolerant vegetation, xeriscaping, and infiltration basins at some facilities.
Contributing to green procurement goals and waste stream reduction simultaneously, the sustainability program manager established an authorized users list at each facility for ordering and maintaining shop materials to prevent stockpiling or wasted materials. Paired with the purchase of products like non-toxic solvents, these measures reduce waste streams—particularly hazardous waste streams.
Ideally, sustainability efforts provide multiple benefits (e.g., cost savings, Soldier health/safety). For example, the WAARNG successfully remediated and repurposed its original CSMS site (circa 1940) in Camp Murray for use as the site for a new readiness center several years ago. Building on the success and lessons learned from that first project, the sustainability efforts initiated a similar mission, repurposing an equipment storage site in the WAARNG's Old MATES facility from industrial use to serve as a future barracks and dining facility. Repurposing these sites resulted in tremendous savings of time and resources, while also reducing adverse environmental impacts of construction on an undisturbed location.
Creating groups such as the WAARNG JISB is an effort that could deliver big results at other Guard and military units across the country. It serves as a prime example of how leveraging resources, expertise, and funding can help achieve more for less.
---