898th Brigade Engineer Battalion soldiers win division during 200 mile relay race
---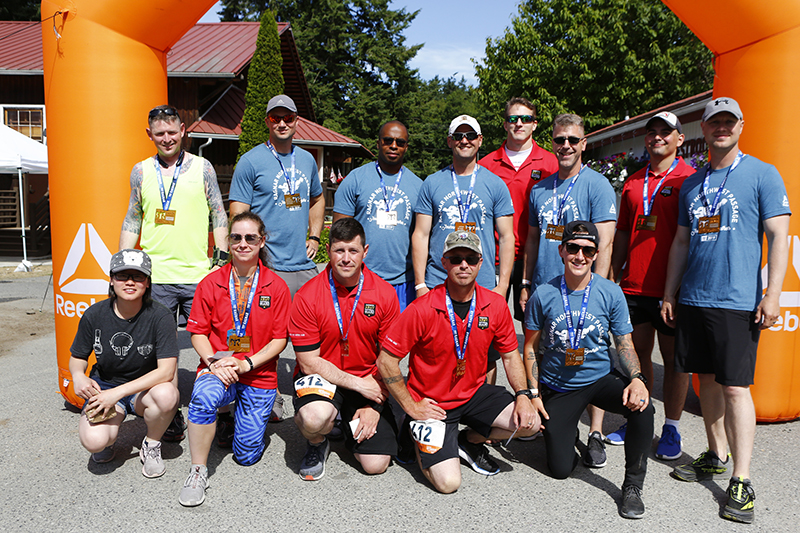 Running a marathon to many people seems crazy. Running 200 miles seems unrealistic but for two teams of soldiers from the 898th Brigade Engineer Battalion, it was truly a team effort as they participated in the annual Ragnar Northwest Passage road run from Blaine to Langley.

"This was an outstanding event," said Maj. Mike Boitano, Executive Officer of the 898th Brigade Engineer Battalion. "Even though we had little to no training time due to XCTC we were able to not only complete the race, but place pretty high."

Brigade Engineer Battalion soldiers signed up, with the idea it could be a fun team building, but were pleasantly surprised when they finished first in the mixed military/public service category with a time of 29 hours, 22 minutes.

With 12 runners splitting up 200 miles in one day, the Ragnar Northwest Passage is often known to test runners both physically and mentally.

Runners log anywhere from 10 to 23 miles in less than 30 hours with little to no rest, while riding in a van in between legs. The challenge of the Ragnar race is what prompted the Marysville-based Guardsmen to attempt the feat.

"We are all about pushing ourselves to be better," said Boitano. "It starts with our commander, LTC Josh Barrow, who has been doing marathons, biathlons and participating in sports his whole life, he wanted to get the team together and really challenge us."

Boitano said although it was a tough race, he and the soldiers from the Brigade Engineer Battalion are ready to run again next year.
---