81st Brigade Combat Team Conversion Update
---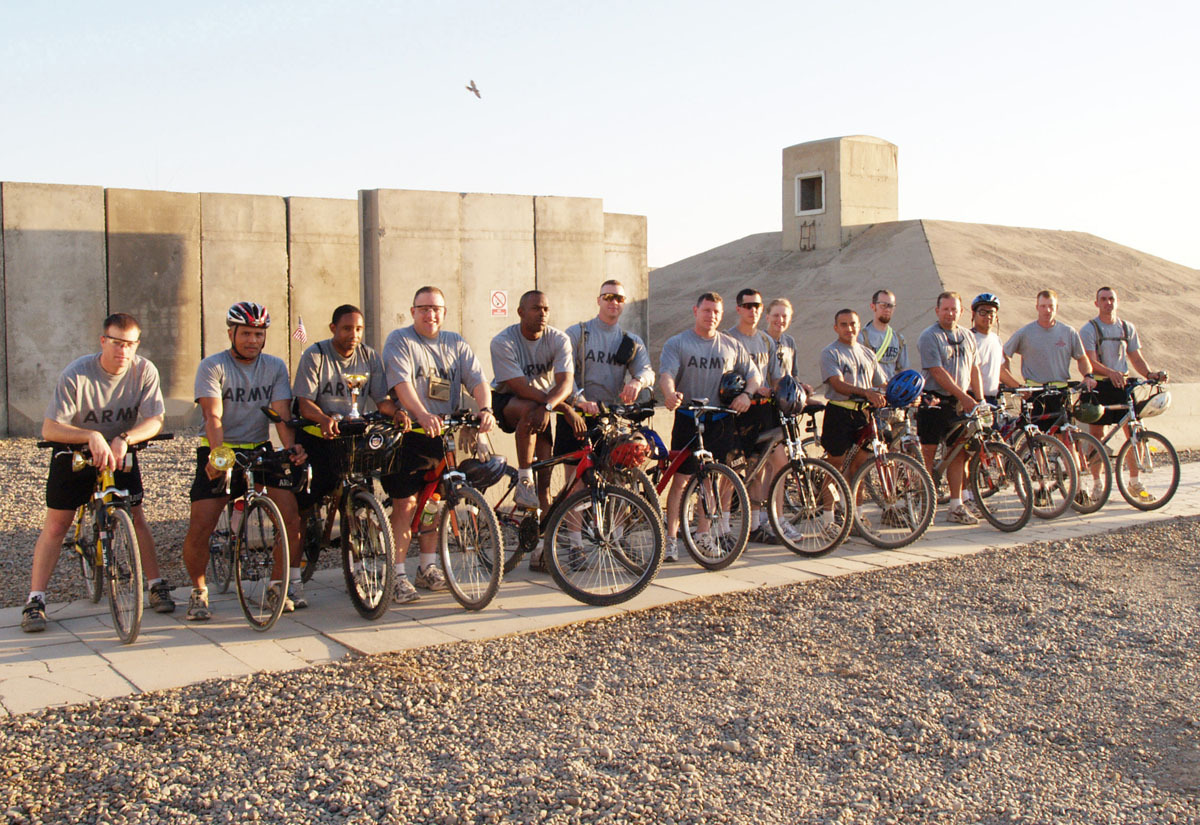 CAMP MURRAY, Wash. - In a sudden and unforeseen turn of events the Washington National Guard received some stunning news this morning. According to a memorandum from the Department of Defense, the Washington National Guard is directed to "...immediately stop their conversion to a Stryker brigade and convert to a Byker brigade."
"Obviously this is a shock," said Maj. Gen. Bret Daugherty, the adjutant general. "But after taking a closer look, I can see the benefits of having a Byker Brigade to better serve the citizens of Washington."
For one thing the bikes are light, sturdy and easily transportable. The 81st Brigade Combat Team, which is already halfway through a two-year conversion process, must now begin the process of returning the Stryker armored fighting vehicles it was recently issued and begin the process of receiving the new rugged all-terrain bicycles built by Huffy Bikes.
"We're pretty excited to be getting the new bikes," said Lt. Col. Tim Ozmer, G-3 Force Integration officer for the Washington Army National Guard. "They're light, mobile, environmentally friendly. We're going to save a ton of money on fuel costs."
With the arrival of the Byker Brigade comes a whole new state mission for the 81st. "The new Bykers allow us to access some of the most remote hills of the Cascades [Mountains] so we can perform search and rescue operations for missing or lost hikers," Daugherty said.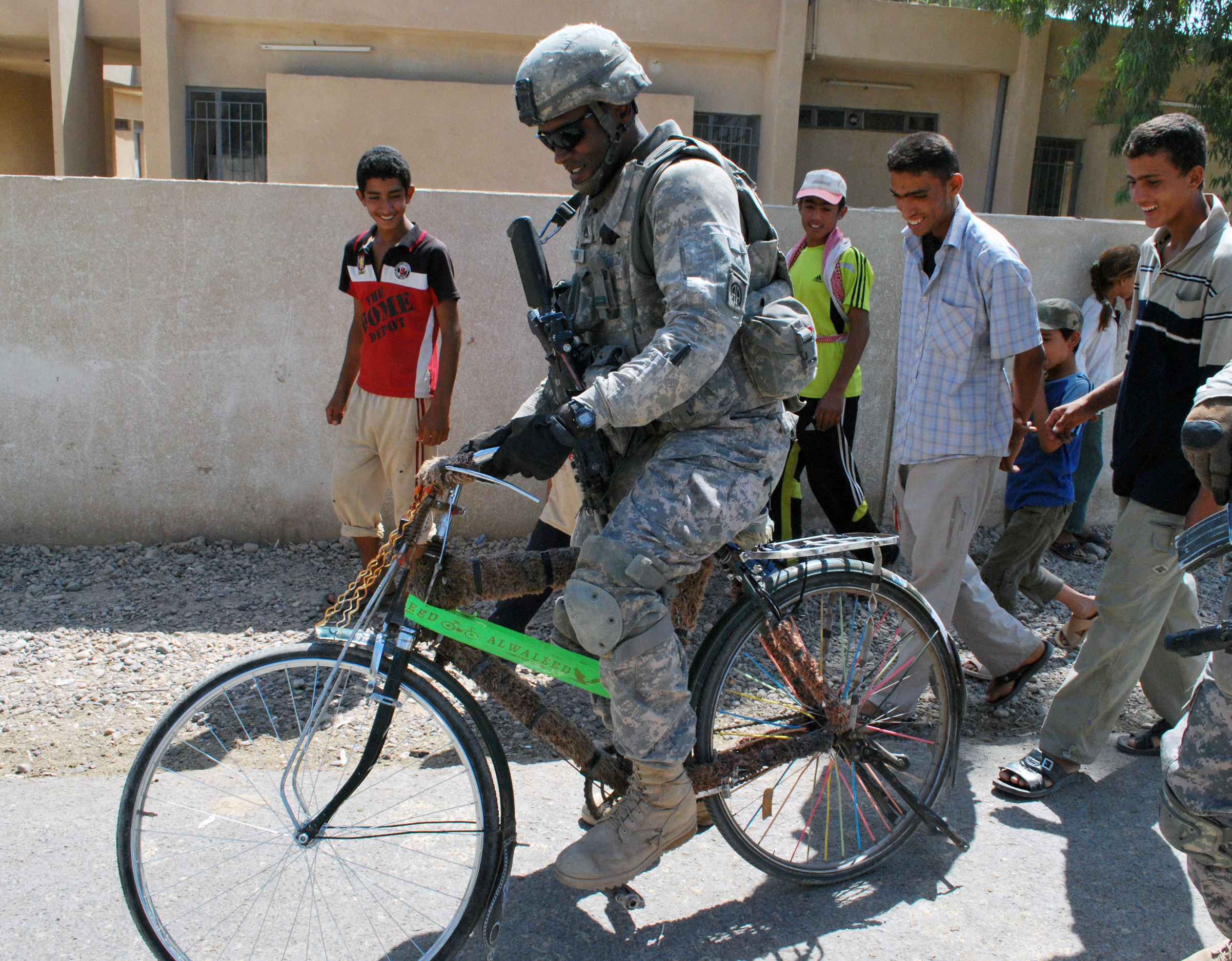 For its federal mission the Byker vehicle comes in two modes; Intimidation Mode and Stealth Mode. With Intimidation Mode engaged, the Byker's rear wheel spokes have an attachment for a playing card. When attached and traveling in formation the fleet of Bykers emit a loud, thunderous noise designed to dismay and scare the enemy. To activate Stealth Mode, simply remove the playing card.
To round out the brigade Razor Scooters will be issued to the 2nd Battalion, 146th Field Artillery Regiment and Hover Boards will be issued to the 898th Brigade Engineer Battalion. Handlebar streamers will be used to identify the different units.
Happy April Fool's Day!
---