225th Air Defense Group activated at WADS
---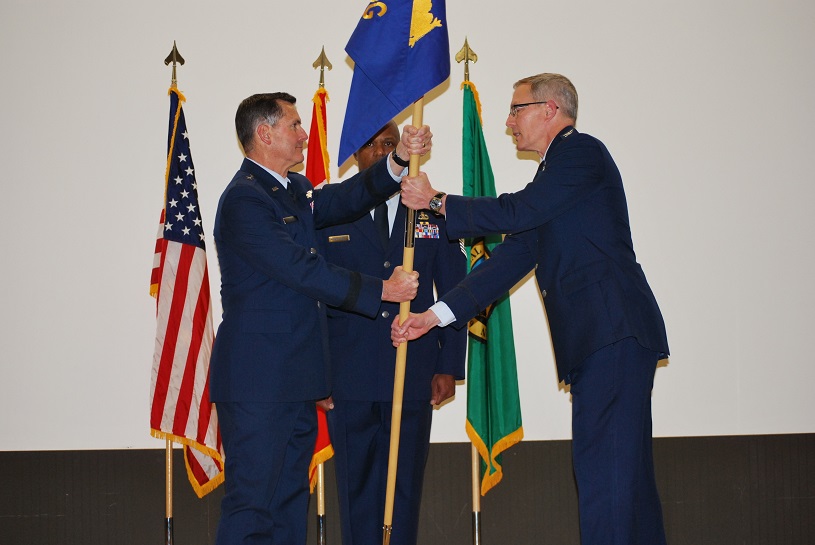 JOINT BASE LEWIS MCCHORD, Wash. -- The first Air Defense Group in Washington Air National Guard
was
Saturday afternoon during a three-part ceremony at the French Theater on Fort Lewis.

The 225th Air Defense Group was activated by Brig. Gen. John S. Tuohy, Washington state assistant adjutant general - Air. With the new designation, existing WADS leaders were formally placed in new command positions. During the ceremony Tuohy highlighted the
commanders and their accomplishments, noting that their total combined experience includes nearly 80 years of Air Battle Manager expertise.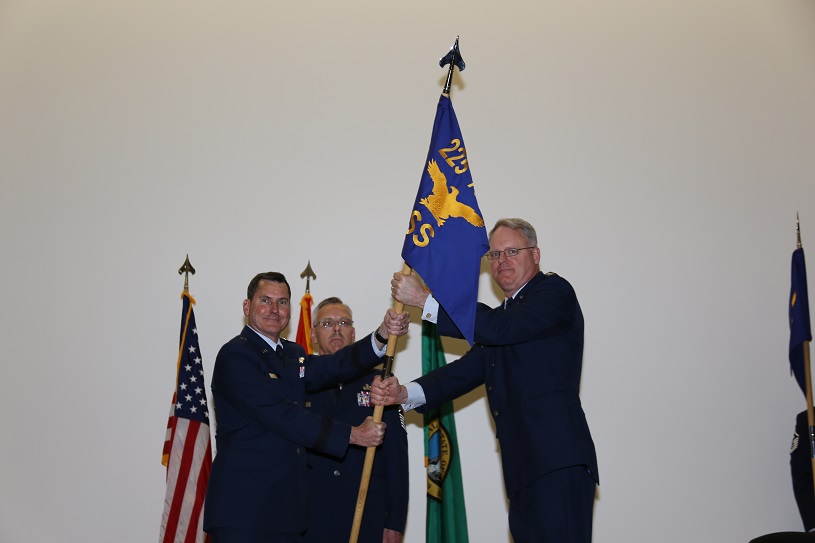 Col. Ronald D. Harmon, current Western Air Defense Sector vice commander, assumed command of the newly activated 225ADG. The 225th Support Squadron was also activated and Col. William A. Krueger, WADS director of Support, became its commander.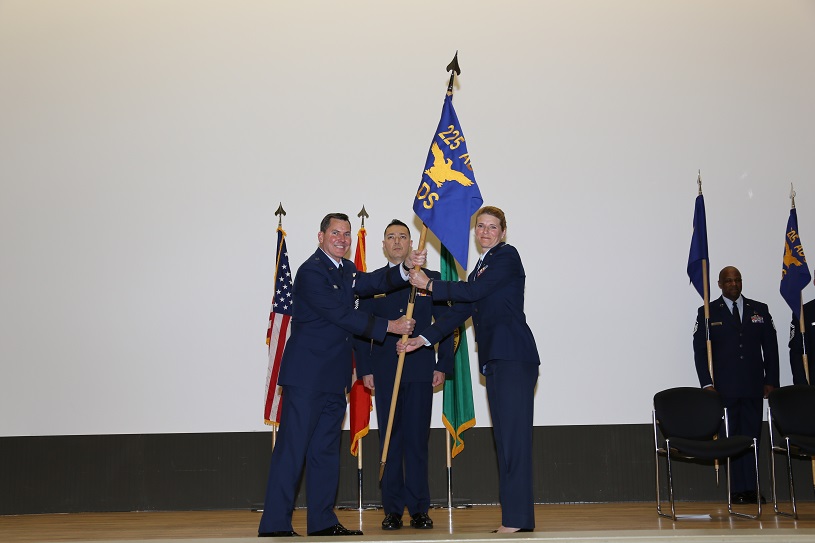 The Western Air Defense Squadron was re-designated as the 225th Air Defense Squadron during the last part of the ceremony. Col. Paige T. Abbott, WADS director of operations, assumed command of the 225th ADS.

The activation and re-designations of the three units now structures WADS, a wing equivalent, more like other Air Force organizations. WADS will
to execute their federal mission aligned under 1st Air Force. The 225ADG, 225ADS and 225SS, units of the Washington Air National Guard define the approximately 280 Washington Air National guardsmen who man the WADS mission.

"This is historic," said Tuohy. For 65 years WADS has been performing an air defense mission, guarding America's skies. The designation of the 225th "comes off the history of the 25th Air Division which existed back in 1951, so that's a historic nomenclature for the
and one that will preside well into the future," said Tuohy.

WADS is headquartered on Joint Base Lewis McChord in Washington state. Staffed primarily by active-duty Washington Air National guardsmen and a Canadian Forces detachment, the unit supports NORAD's integrated warning and attack
missions and the U.S. Northern Command's homeland defense mission. WADS is responsible for air sovereignty and counter-air operations over the western United States and directs a variety of assets to defend 2.2 million square miles of land and sea.
---