156th Information Operations Team prepares for deployment to Middle East
---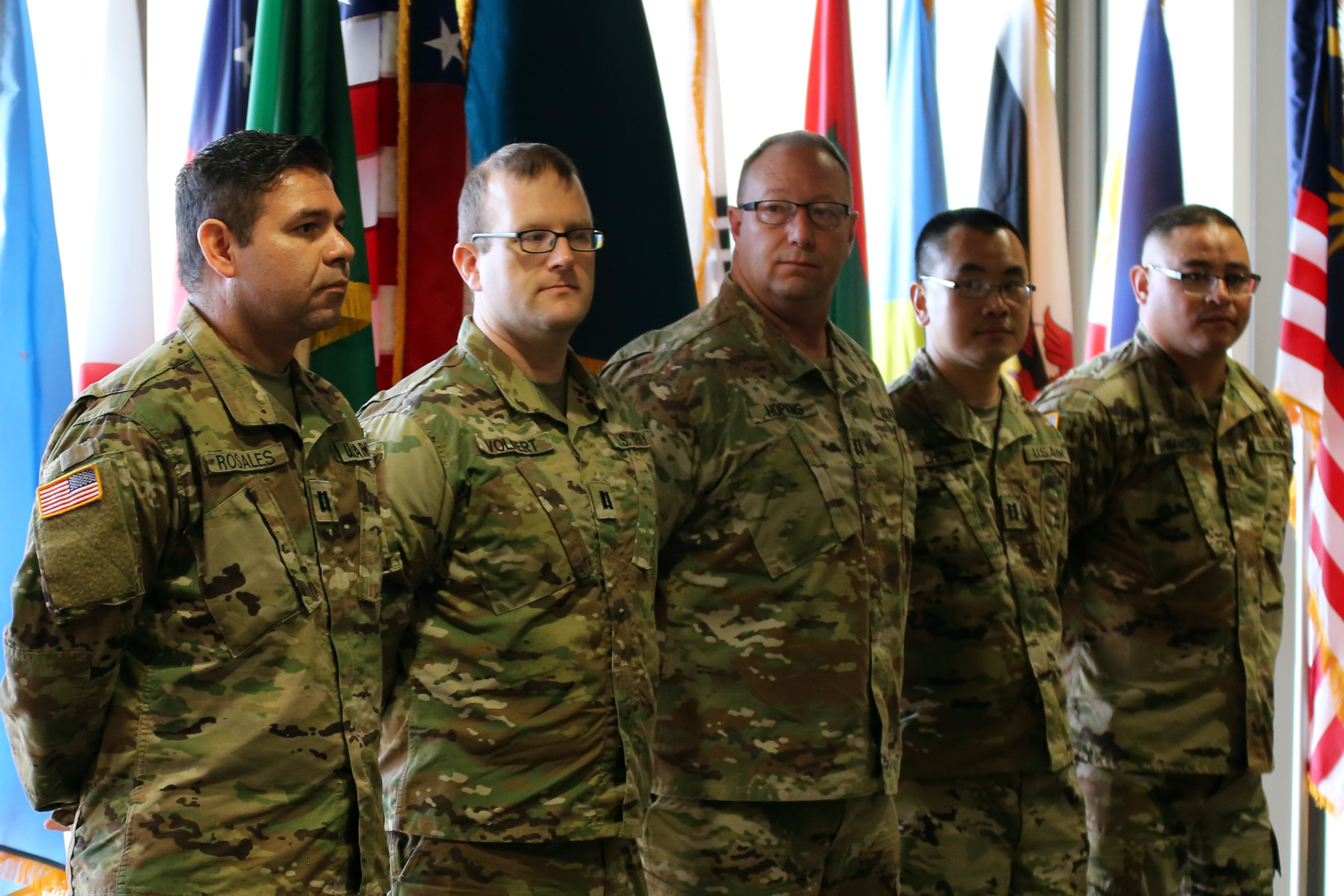 As an Information Operations Officer, Washington National Guard Maj. Reena Emme is used to processing a variety of data and material. That skill will come in handy as she prepares to lead "Team Emme," a six-person team deploying overseas.
"We have a diverse background," Emme, a Site Operations Specialist for Washington Employment Security Department said. "An engineer from Boeing. A teacher. A tanker who is a book worm. A chemical specialist and an IT professional. Every day I feel like I have an encyclopedia on every subject with me."
The team from the 156th Information Operations Battalion will deploy to the Middle East for nine-months to support Operation Inherent Resolve after conducting a ceremony at the Information Operation Readiness Center on Sept. 6, 2018.
"This is the same mission my team conducted and Team Armstrong is currently conducting," said LT Col. Nicholas Parker, Commander, 156th Information Operations Battalion. "It's fast paced, a bit of a grind. But Reena Emme is probably is one of the most qualified and most experienced information operations practitioners we have in the state."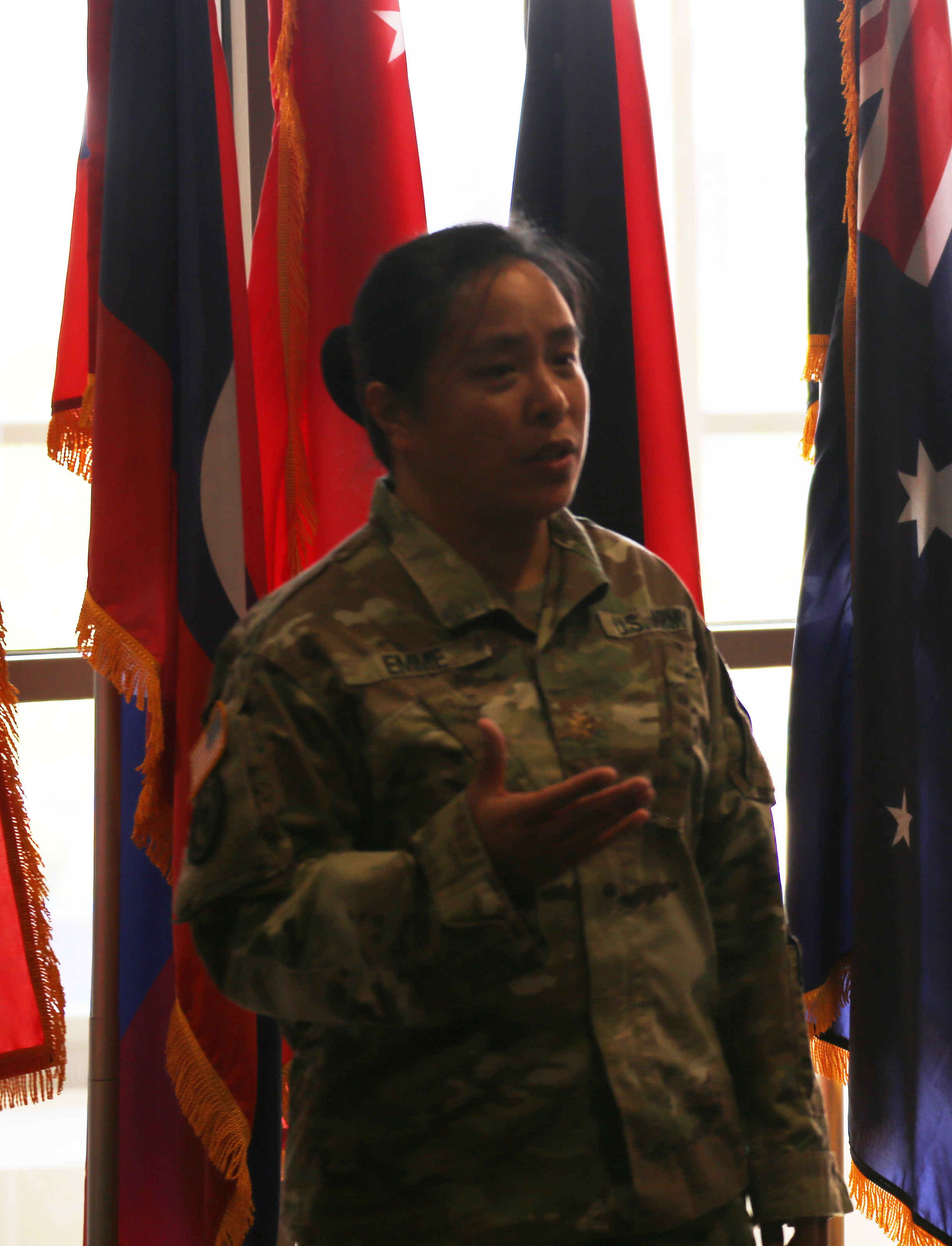 The information operations functional area focuses on information-related capabilities and coordinates them to best complement the war-fight efforts on the ground. Day to day operations for the team will consist of providing information operations guidance and strategies to assist the combatant commanders.
After highlighting the diversity of her team, Emme acknowledged that it takes a more than the citizen-soldier.
"I appreciate the talent and expertise they all bring to the team, but that talent wouldn't have the desired outcome without the support of friends and family," said Emme.
The team is scheduled for pre-deployment training before linking up with their fellow Washington National Guardsmen that are currently performing the mission they will take on.
---