We're leading the way on cybersecurity preparedness
---
October comes as #CyberAware month
Take Action: Ensure your personal password is properly protected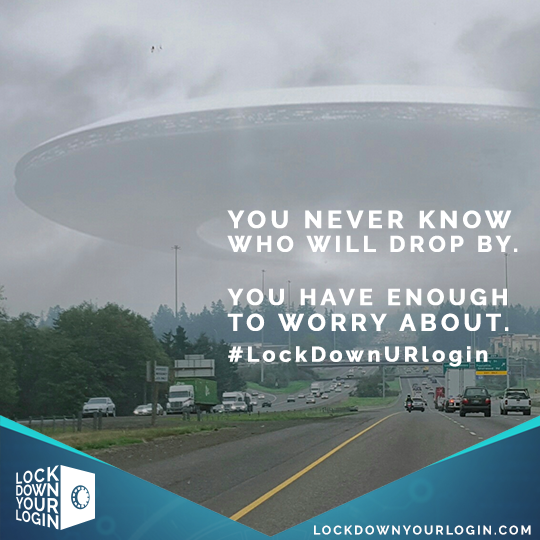 Gov. Jay Inslee is recognizing October as Cyber Security Awareness Month, a designation that comes on the heels of a summit between Maj. Gen. Bret Daugherty and Guard leaders from other states to help bolster the nation's cybersecurity presence.
"Maintaining the security of cyberspace is a shared responsibility in which each of us has a critical role to play and awareness of computer security essentials will improve the security of Washington state's information, infrastructure and economy," Gov. Inslee said in a proclamation signed on Sept. 16.
The Washington Emergency Management Division is one of the first in the nation to include cybersecurity threats as an incident annex of the state's Comprehensive Emergency Management Plan, which is the go-to document for most emergencies that state and local officials will face.
Washington National Guard's cybersecurity unit has also become a leader in the nation, forging relationships with private industry and local partners and has been tasked with finding vulnerabilities in public networks. The Guard became the first in the nation to see if they could get into the network of a public utility when the Snohomish County Public Utility District asked for the help. It only took 17 minutes to break into the Snohomish PUD's system. After, the Guard worked with the PUD to improve its security. The Guard has also worked with the Washington State Auditor's Office, the state Department of Licensing and the Office of the Superintendent of Public Instruction among others to test for vulnerabilities.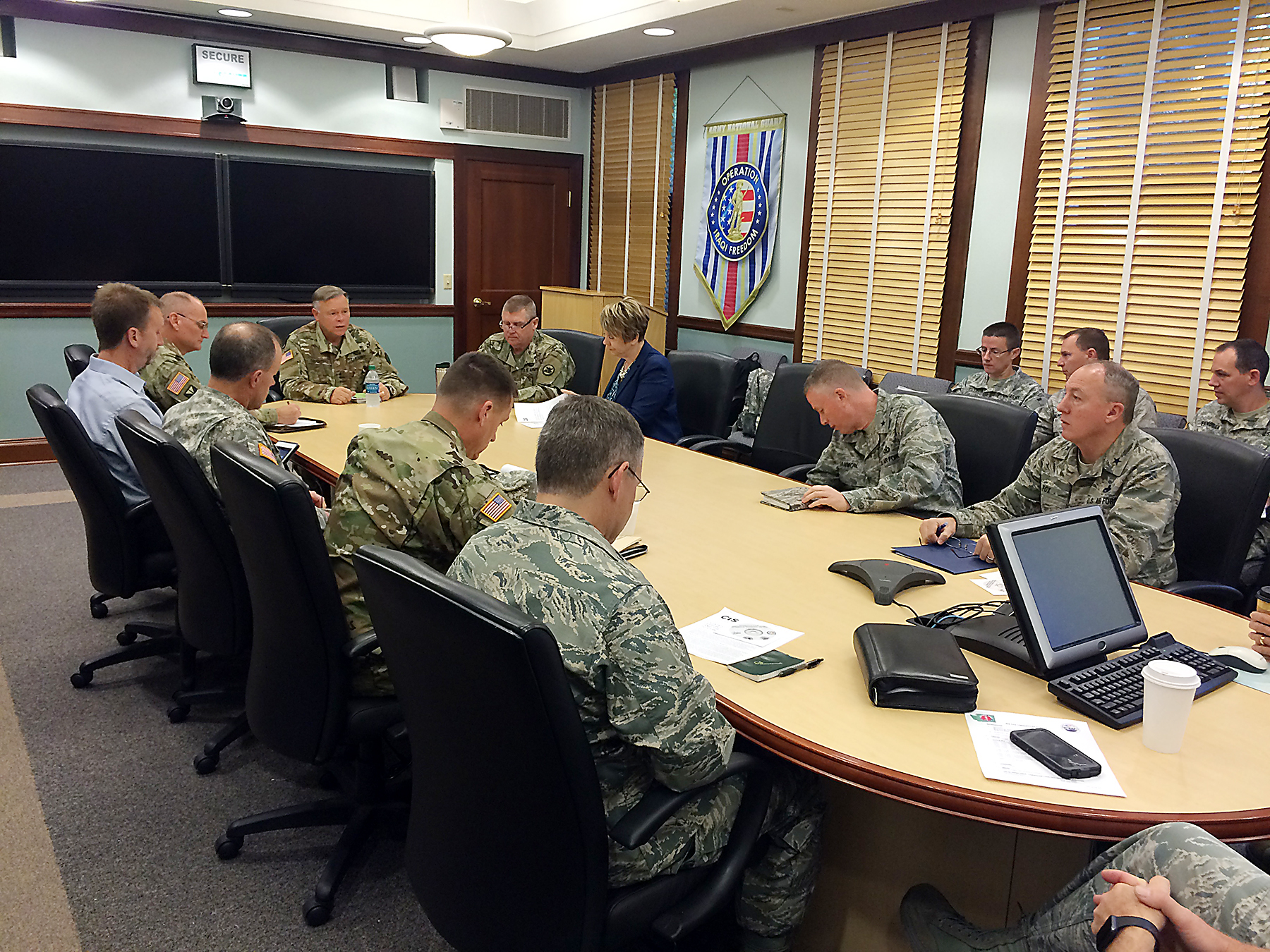 Maj. Gen. Bret Daugherty met with leaders of the Alabama National Guard and others last week on Camp Murray.
The successes led to national recognition of the Washington National Guard's programs, which was highlighted in August by U.S. Secretary of Defense Ash Carter.
"And right here at home, cyber warriors like the Washington National Guard's 262nd Network Warfare Squadron, whom I met earlier this year, wonderful, wonderful folks, are using the skills and experience they've gained in America's wonderfully innovative technology community to protect our networks and to do things like counter ISIL's influence online," Carter said.
Carter said the hope is to have more than 30 cyber units in 34 states to support the services and U.S. Cyber Command by 2019.
Last week, Daugherty met with members of the Alabama National Guard and others to discuss how to improve programs.
"Alabama is here in force, in part to the good work you are doing not only with the military but with the state and government, that is something we want to do in Alabama," said Maj. Gen. Perry Smith, The Adjutant General in Alabama.
"When we started the program in 2012, we really looked at emergency management, especially critical infrastructure," said Col. Gent Welsh of the Washington National Guard. "We have a lot of dams, power plants, public utilities and after 9/11, we had to look at them from a cyber stand point, and how do we make them safer from a cyber-attack?"
TAKE ACTION
Cyber Security Manager Rob Lang of the Washington Emergency Management Division says that community members also need to take their own pro-active steps much like if a family were building an emergency kit for a disaster.
October is being recognized as #CyberAware Month across the nation and comes amid a new campaign encouraging residents to implement a strong form of authentication on their passwords at home to reduce the risk of identity fraud.
Strong authentication – sometimes called multi-factor or two-factor authentication or login approval – goes beyond just a username and password and is a way to lock down your login. Many online services, including apps and websites, offer free options to help you protect your information and ensure it's actually you trying to access your account – not just someone with your password.
More information from the National Cyber Security Alliance is available at https://www.lockdownyourlogin.com/ with social media campaigns using the hashtag #LockDownURlogin
---