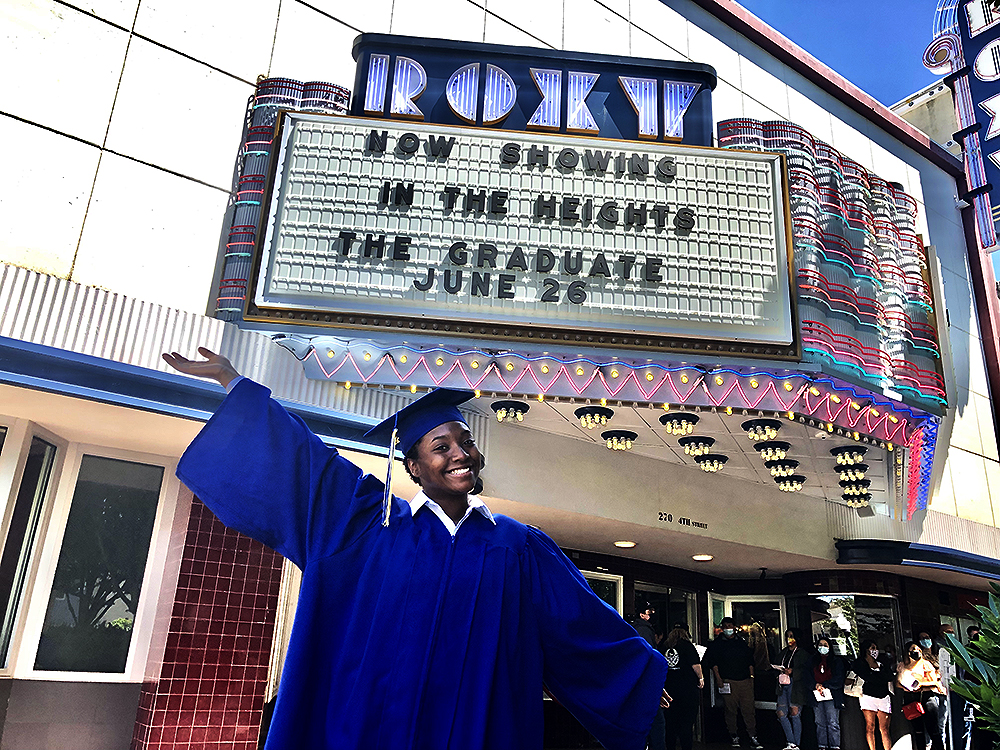 Washington Youth Academy changes life of 3,000th graduate
---
Cadet CaraMia Wright struggled with her decision to come to the Washington Youth Academy. She also struggled to stay, at one time running away, only to come back. But she and members of the Youth Academy staff say her struggle was one with some bad choices that she overcame to become a standout member of Cycle 21-1.
"I went up to people in town and said, 'I need to get out of here. I need to get back to Tacoma.' They just looked at me and said please go back to the academy," Wright said.
Washington Youth Academy Director Amy Steinhilber says she chose Cadet Wright to be the 3,000th graduate of the Academy after hearing her story and seeing how much growth she had achieved over the past six months.
"She is a young person who was able to recognize she needed to do something different," Steinhilber said. "And she gradually took ownership and took part in the change she needed to make in her life."
Wright, who grew up in Tacoma, but will now head back to Spanaway Lake High School, believes that the Washington Youth Academy not only set her on a better path but also saved her life.
"This was a last resort for me," Wright said. "Before coming to the Youth Academy, life wasn't going good for me. I was homeless off and on for three years, I was not attending, failing and dropping out of school, and I was just going nowhere. At the shelter one night, a lady came and talked with me about the Washington Youth Academy, and I decided this was the change in life I needed."
Wright was one of the cadets that were selected for the first in-person class following the shutdown of the in-person instruction on campus in March 2020 due to COVID-19. In January, the Youth Academy welcomed cadets back after the previous class was forced into a remote learning model. There was a reduced number of cadets and health and safety guidelines that helped keep the teens and staff safe.
"We have had to get creative with how we maintain social distancing protocols and still provide the structure and educational needs of the cadets," said Steinhilber. "It truly has been a credit to the staff and teachers that they worked through it."
There are 80 cadets who graduated from the academy this cycle. To comply with safety guidelines, there were three in-person graduations conducted at the Historic Roxy Theatre in Bremerton on June 19. Lt. Gov. Denny Heck was the featured speaker. You can watch a recording of the graduation here on our YouTube Channel.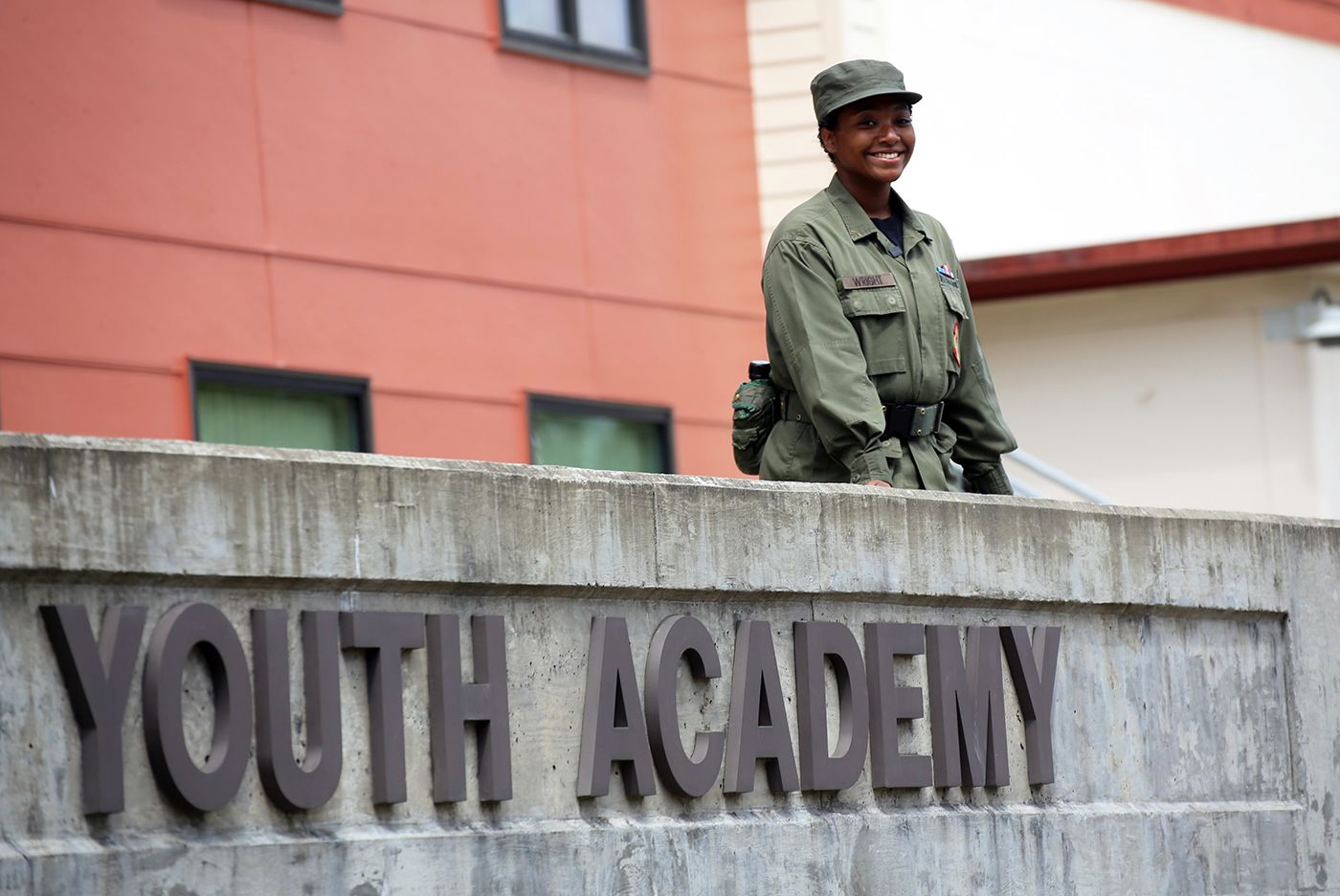 The occasion marks a milestone for the Washington Youth Academy and Steinhilber believes that Wright is the perfect representation of how the academy can help.
"She is why this program exists," Steinhilber said. "She needed to find that amazing person inside of her that was being shoved down and hiding. When she finally made that commitment, that person started to appear."
Steinhilber also believes that Wright will continue to succeed because she has a key support network that just wouldn't give up on her.
"She has overcome a wealth of obstacles in her life and struggled to become a confident and hopeful person," Steinhilber said. "You know, she did give up, but she overcame that and used it as fuel to grow. She was able to listen and use that as fuel to propel herself to success."
Following graduation, Wright plans to finish high school, earning her diploma and then wants to travel the world.
"I want to be a flight attendant or join the military. I just want to get away," Wright said. "For so long I thought that it was just Tacoma, then just Washington and now I know there is a huge world out there to see and be a part of."
The Academy next cycle starts in July. Learn more at https://mil.wa.gov/WYA
---