Washington National Guard to conduct firefighter training on YTC
---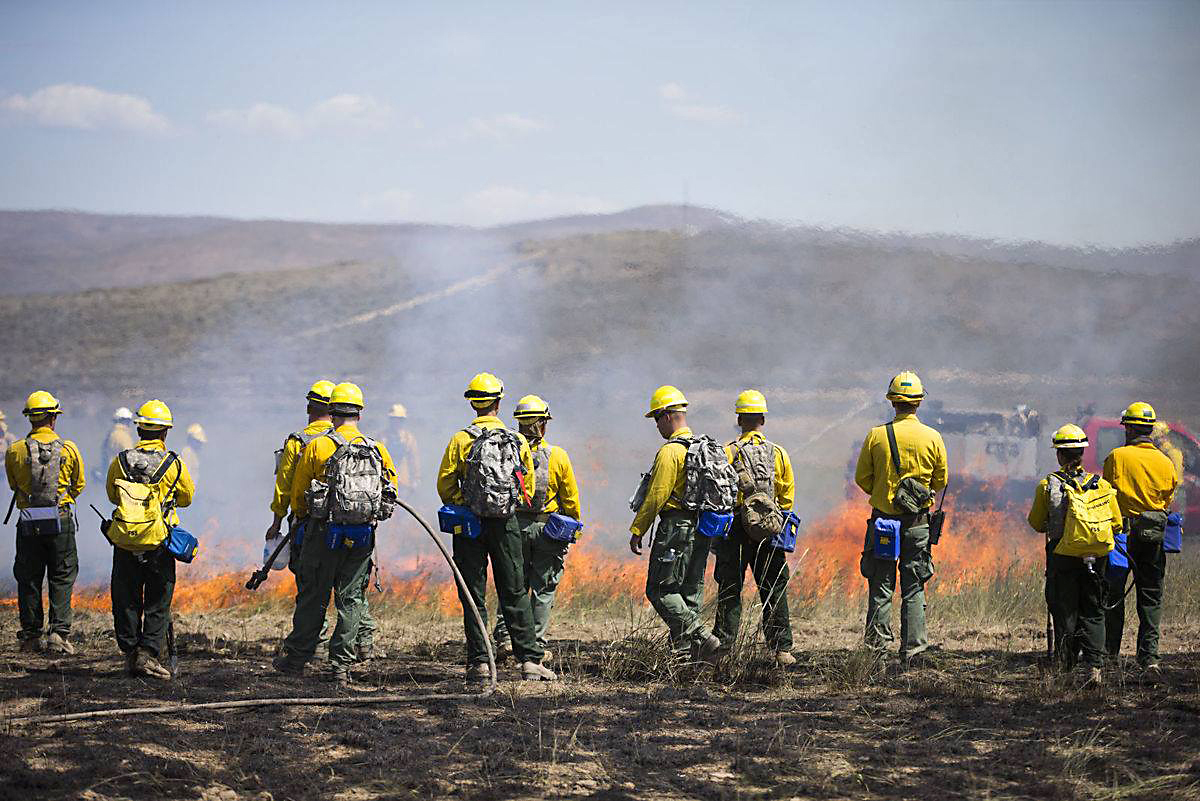 YAKIMA, WA – In an effort to get ahead of the 2016 wildfire season, this week more than 250 Washington National Guard soldiers and airmen will receive red card certification testing at the Yakima Training Center. The training program is led by the Washington Department of Natural Resources.
Guardsmen have already begun training in classroom situations and will practice fire-line digging, command boss training and unit coordination duties during a controlled live fire on Sunday, May 22, beginning at 8 a.m.
The last two summers have produced record breaking wildfire seasons, destroying more than a million acres of land and more than $250 million dollars in damage. 1,500 Guardsmen joined more than 3,000 firefighters from across the world to assist with 17 complex fires across the state.
More than 300 Guardsmen have already completed red card re-certification this month.
Earlier this month Gov. Jay Inslee ordered the Washington National Guard to have 250 citizen soldiers and airmen complete red card training - http://www.governor.wa.gov/news-media/inslee-orders-wildfire-training-250-washington-national-guard-personnel
Interested media in attending the field training on Sunday, May 22, can contact CPT Joseph Siemandel at joseph.f.siemandel.mil@mail.mil.
---