Unit finds warmth in teamwork during winter survival training
---
MOUNT RAINIER — Huddled together in snow caves at night, amid up to five feet of snow, about 30 members of Delta Company, 898th Brigade Engineer Battalion struggled to stay warm, but never lost their reason for coming: survival and teamwork.
For three days and two nights, the Washington National Guard soldiers perfected the ability to build fires, do land navigation exercises and survive – even as temperatures dropped to the single digits.
The February basic winter survival course at Ranger Creek State Airport near Mt. Rainier was led by Washington Air National Guard airman Staff Sgt. Brant Shaw, a member of the 116th Air Support Operations Squadron, who is also certified in several mountaineering courses.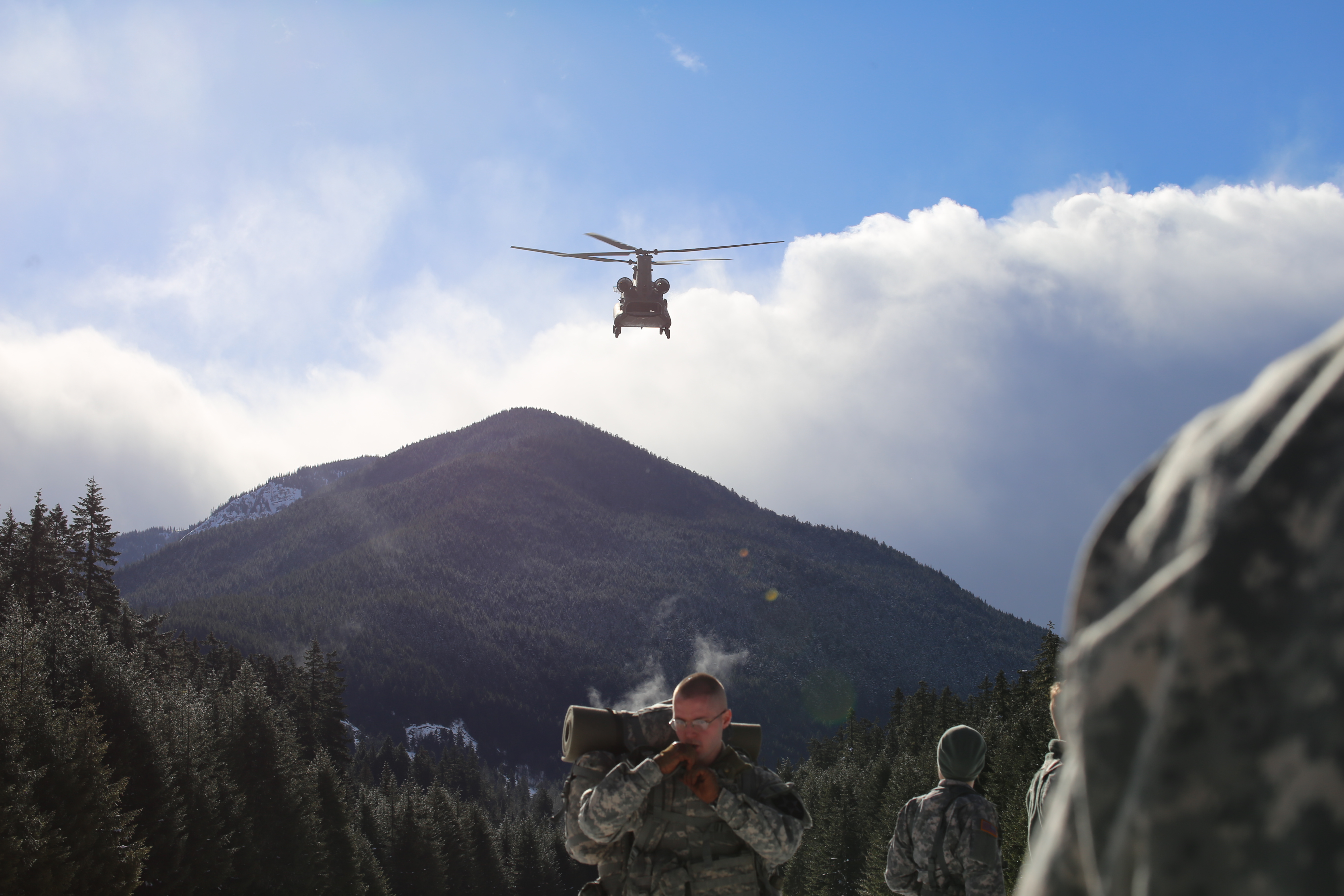 "This training provides a lot of opportunities they may not get day to day, being M-I (Military Intelligence) and usually working out of a secure room," Shaw said, amid the sounds of crows in the trees and coyotes in the distance. "But they could be all over the world, so this challenges them on many different levels."

The uniqueness of the training environment was invaluable. Upon arriving at Ranger Creek State Airport via Chinook helicopter, the soldiers were greeted by several feet of snow. Even maneuvering through the snow proved to be quite a burden with soldiers trudging through the terrain from their helicopter to get to an acceptable clearing before donning snow shoes.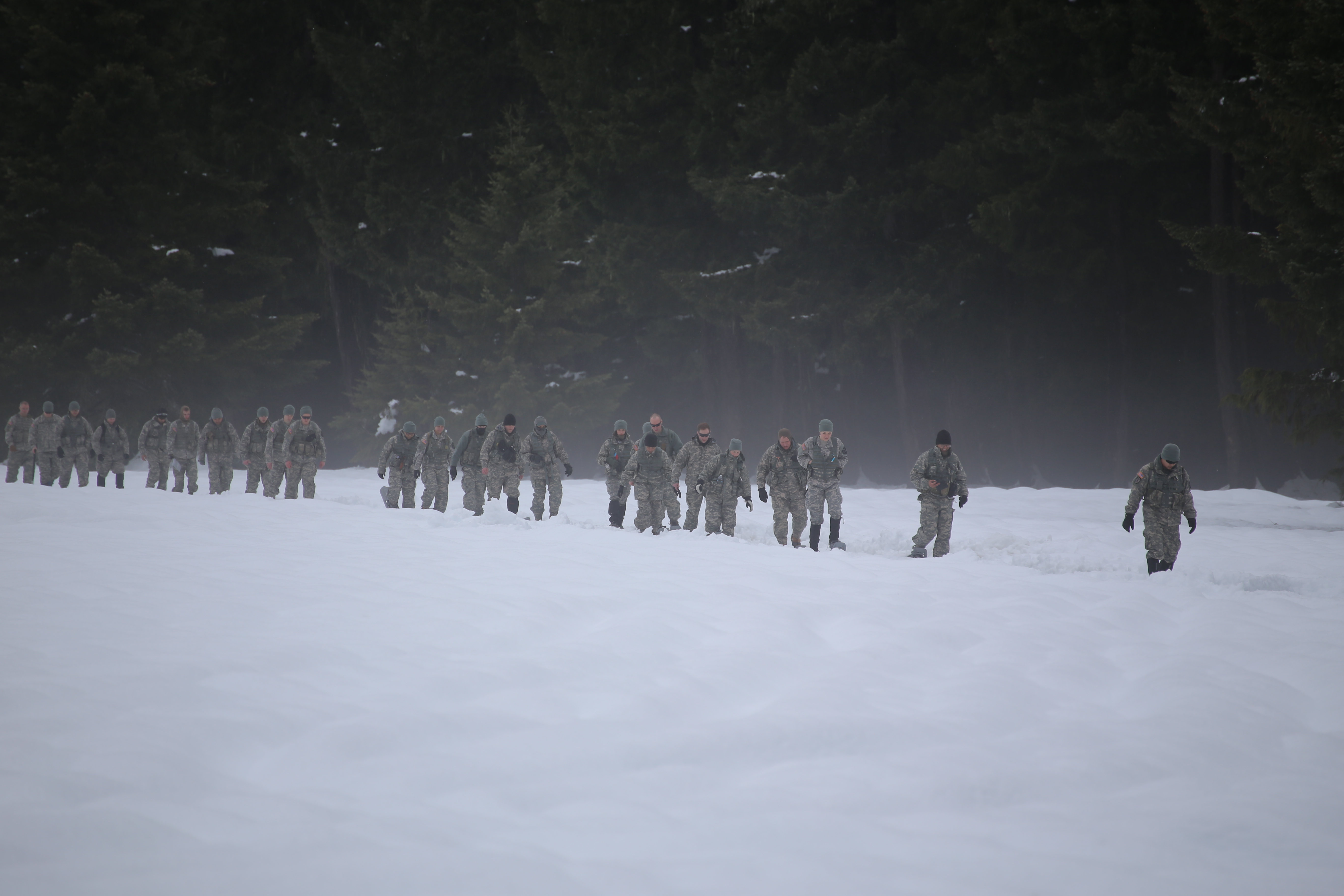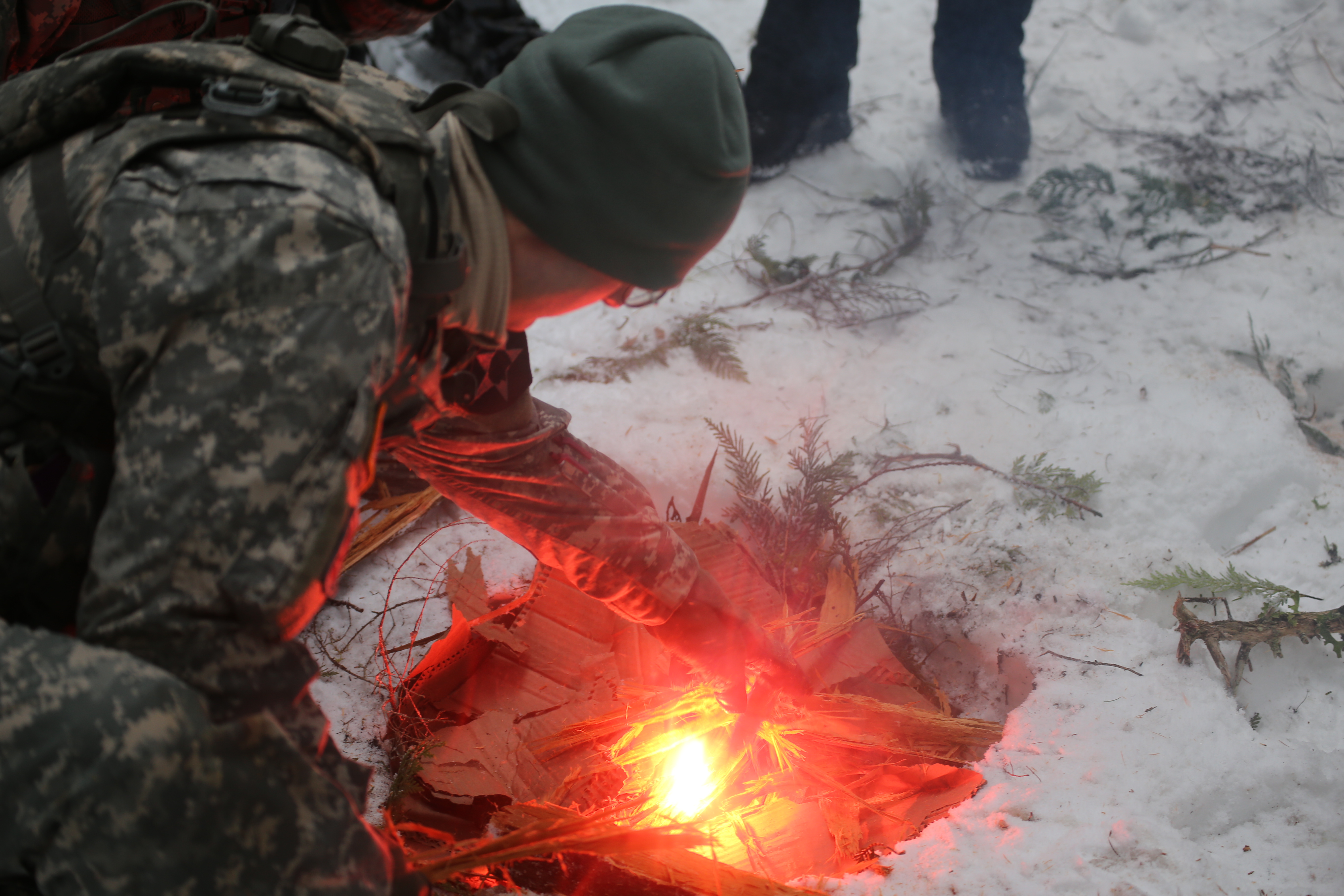 Shaw was able to demonstrate skills that helped them adapt to the cold and their surroundings, including how to build different types of shelter, all of which included building walls that were packed by snow.
"Snow makes a great insulator and air often gets trapped while passing through, which in turn lowers the amount of heat transfer," Shaw said.

The goal, Shaw said, was to get the soldiers out of their comfort zones and into environments that present challenges for soldiers to carry out the mission at hand. This was the unit's second time participating in the exercise in three years.

The soldiers were taught a number of skills during their expedition, one of which was fire building and they even competed as teams to see who could build their fire the quickest. The overarching theme of the weekend was to work as a team.

"This is huge for us," said Spc. Arthur Rodriguez, a soldier in D Co., 898 BEB. "The ability to make these memories together, learning how to survive out here, is going to help us be more cohesive as a unit."

Even though the soldiers were expecting to just get skills to help them in harsh winter conditions, they ended up getting a lot more in return. The unit grew as individuals and as a team. By toughing out the outdoor elements and maintaining a warrior mentality, they bonded through that experience. The training could act as a valuable asset for any unit and that is what Staff Sgt. Shaw truly believes.

"Having a great attitude makes all the difference, which these guys did, they were troopers all weekend and that goes a long way," Shaw added.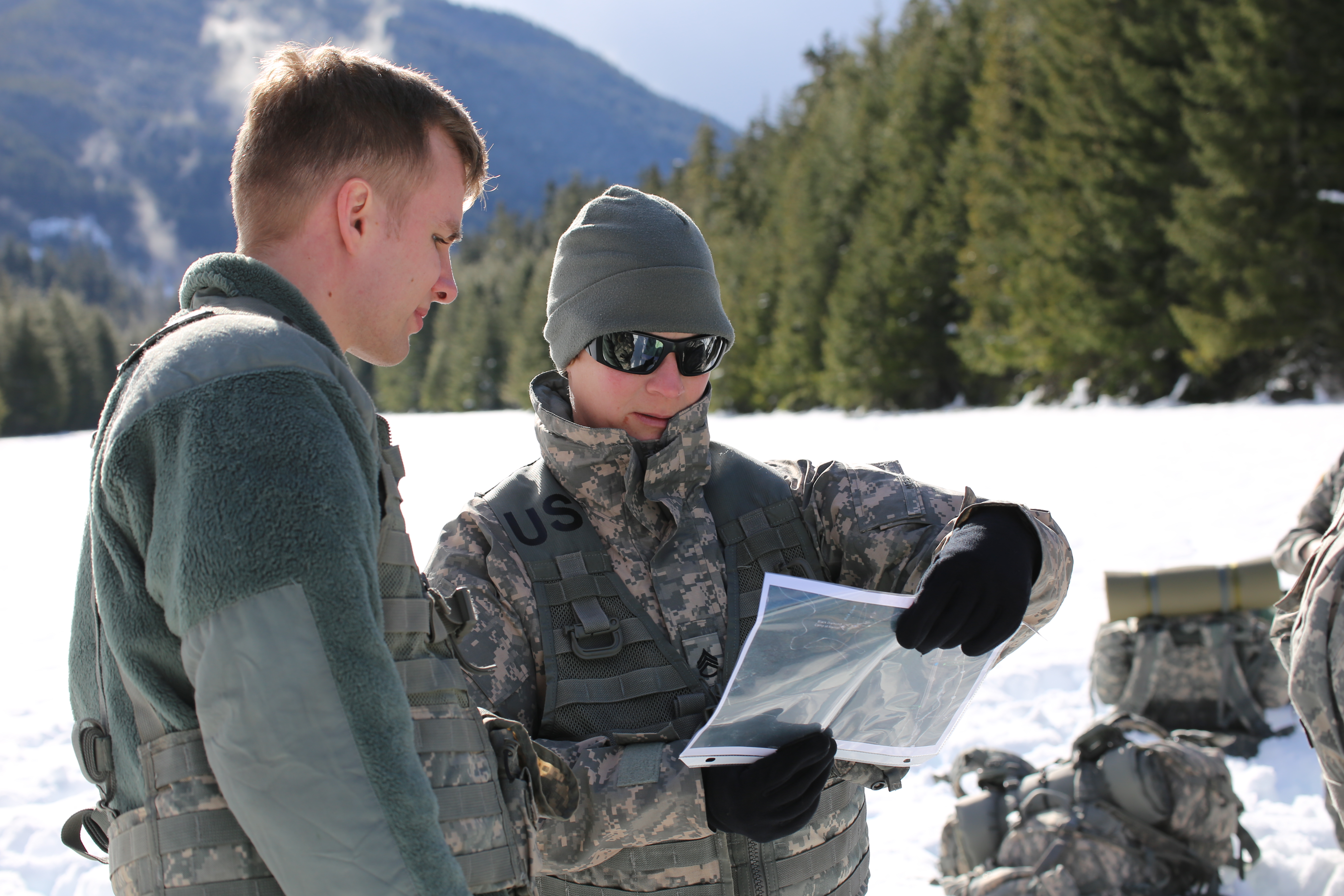 ---