State completes Next Generation 911 Network
---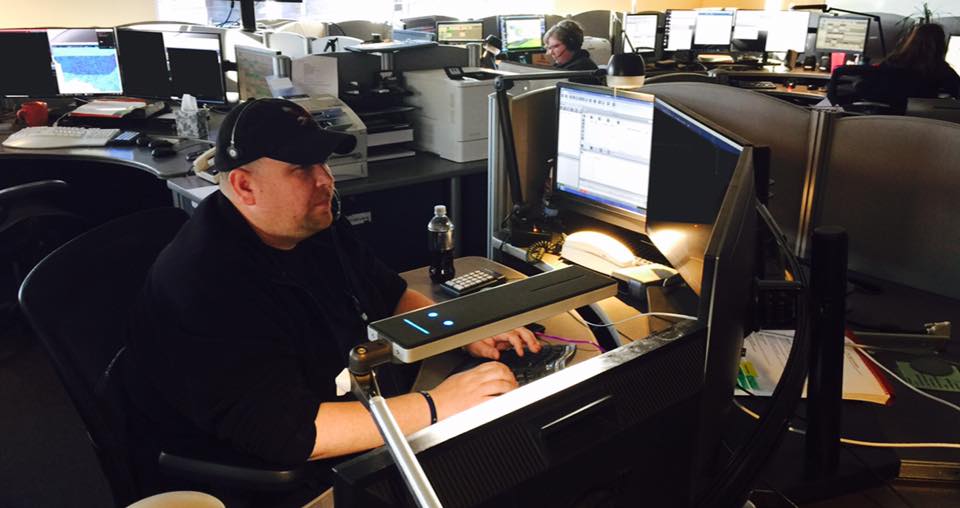 This Public Safety Answering Point at RiverCom in Wenatchee, which serves as a 911 call center for Chelan and Douglas counties, cut over to the new NG911 Emergency Service Internet Protocol Network (ESInet) back in 2018. Now, the entire state has the new network. (File Photo)

State completes Next Generation 911 Network
More counties will now be able to accept texts at local 911 call centers after the state recently completed an upgrade to its 911 system.
"My thanks to Comtech, their partner NoaNet (Northwest Open Access Network), our local 911 service providers and other partners for working with us on this next generation network which will be used to help save lives for many years to come," said Adam Wasserman, Washington State Enhanced 911 Coordinator.
A new Next Generation 911 Emergency Services IP network for Washington state is now fully complete and all 911 calls placed in Washington go across it. Built over the past few years, the system has the capability to allow for all types of devices and methods for contacting 911. It is compatible across the state as well as across state lines and is highly resilient, reliable and secure.
The system cost $65 million, which includes a contract with Comtech Telecommunications Corp. to operate and maintain the network until 2024, with several multi-year extensions possible.
"The new network was designed with a forward-looking approach to support nearly any kind of methodology for communicating with 911 imaginable at this time because we don't know what the future holds," said Andy Leneweaver, the Deputy State 911 Coordinator for Enterprise Systems.
Leneweaver says the new system has the ability to more accurately route calls to 911 centers and makes it easier to transfer calls between 911 centers. If a caller dials 911 on or very near a county boundary, the new system will make it easier to detect where to send the emergency call based on the geographic location of the caller. The old system was not able to be as accurate and frequently sent callers to the wrong place, resulting in transfers from one 911 center to another.
As cell phone companies and other communication providers improve on their systems and improve the location accuracy of their systems, the state's network will be ready to more fully partner with them as well, he noted.
The new system makes it easier for local governments to begin accepting Text-to-911 and potentially multi-media, when they're ready to do so. The state already has 20 counties accepting Text-to-911 with more coming online soon. They were just waiting for the network to be completed. Text-to-911 is intended to benefit people that may not be able to speak due to an emergency situation, such as a home invasion or abusive partner, as well as individuals who are deaf, hard of hearing, or have speech disabilities. For more information on Text-to-911, visit https://mil.wa.gov/texting911 Remember, call if you can, text if you can't.
"Even with all of this great new technology, we need to remember that the key to 911 success is the Public Safety Telecommunicators handling those emergency calls; they are the real heroes." Wasserman said.
For the latest map of Text-to-911 services, visit https://mil.wa.gov/texting911


---