Next Generation 911 Network officially goes online
---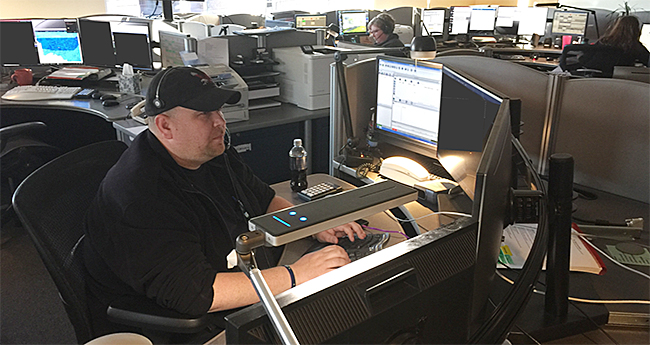 RiverCom 911 personnel working on the switchover. (Photo by Andy Leneweaver)
Next Generation 911 Network officially goes online
A message from our State E911 Coordination Office:
For the past few years, we've been working with our contractor to build the infrastructure for a Next Generation 911 Network capable of being more robust, resilient, secure and available.
As of 8:50, May 1, we successfully cutover the Public Safety Answering Point at RiverCom in Wenatchee, which serves as a 911 call center for Chelan and Douglas counties, to the new NG911 Emergency Service Internet Protocol Network (ESInet). This is the first of 61 Public Safety Answering Points across the state that will make the switchover.
Over the next year, the rest of the network will be cutover. This $70 million project is paid for entirely by the state 911 excess tax on your cell phone bills and it's all about making you safer. Our process was designed to make sure that 911 services was not interrupted and we will continue to ensure that 911 is never interrupted as we make more of these switchovers.
Learn more about our 911 systems here: https://www.mil.wa.gov/e911
---