New map helps visualize language access needs statewide
---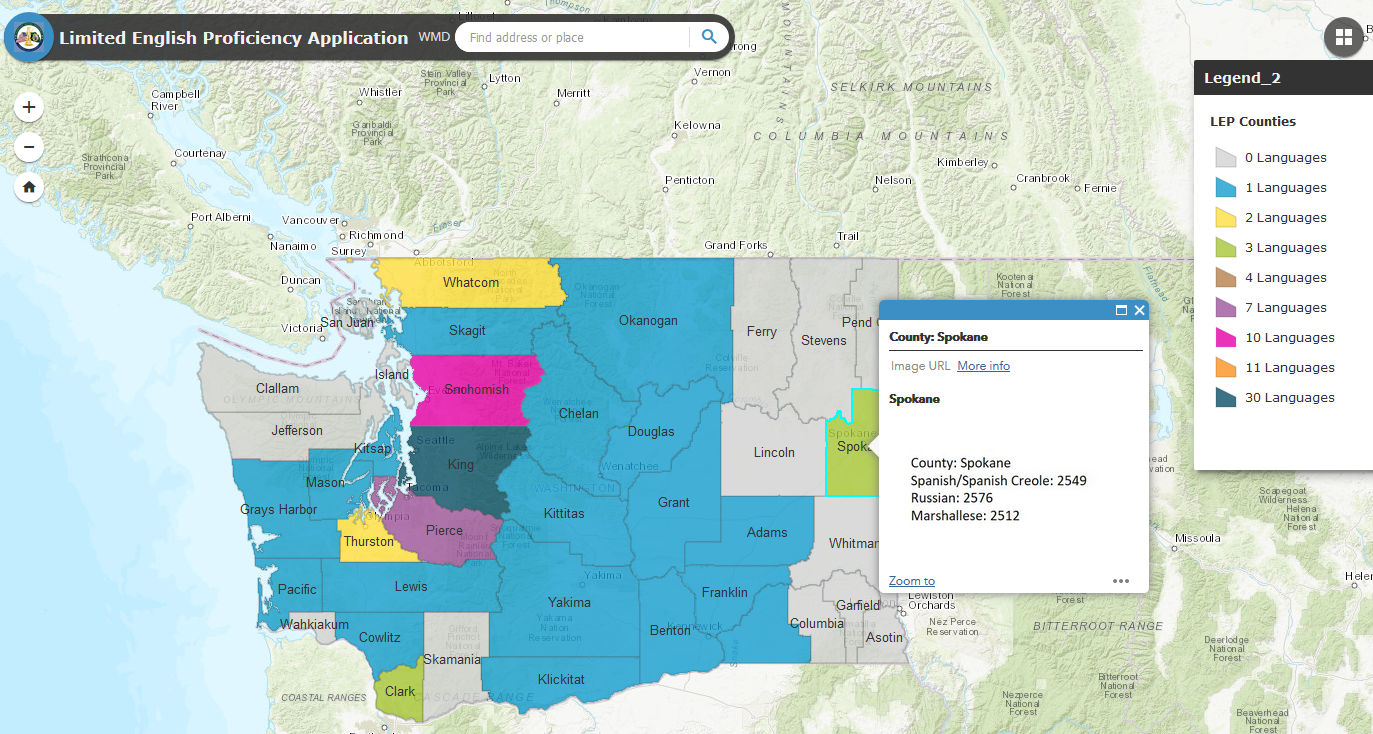 The Washington Emergency Management Division has launched a new online map to help local jurisdictions and the public at large figure out different languages spoken in counties and Census tracts across the state.
The goal is to help local governments know ahead of time what languages they need to have emergency messaging translated into before a disaster occurs. And, during a crisis, what languages may be in specific areas where something has happened – be it an earthquake, flood, wildfire or even a police event.
It's state law for governments to provide life safety information in languages other than English if the limited English proficient population is five percent of the total population or 1,000 people, whichever is smaller.
"Having a map is a lot easier than an excel spreadsheet," said Lewis Luján, the limited English proficiency coordinator for Washington Emergency Management Division. "It's much easier to visualize."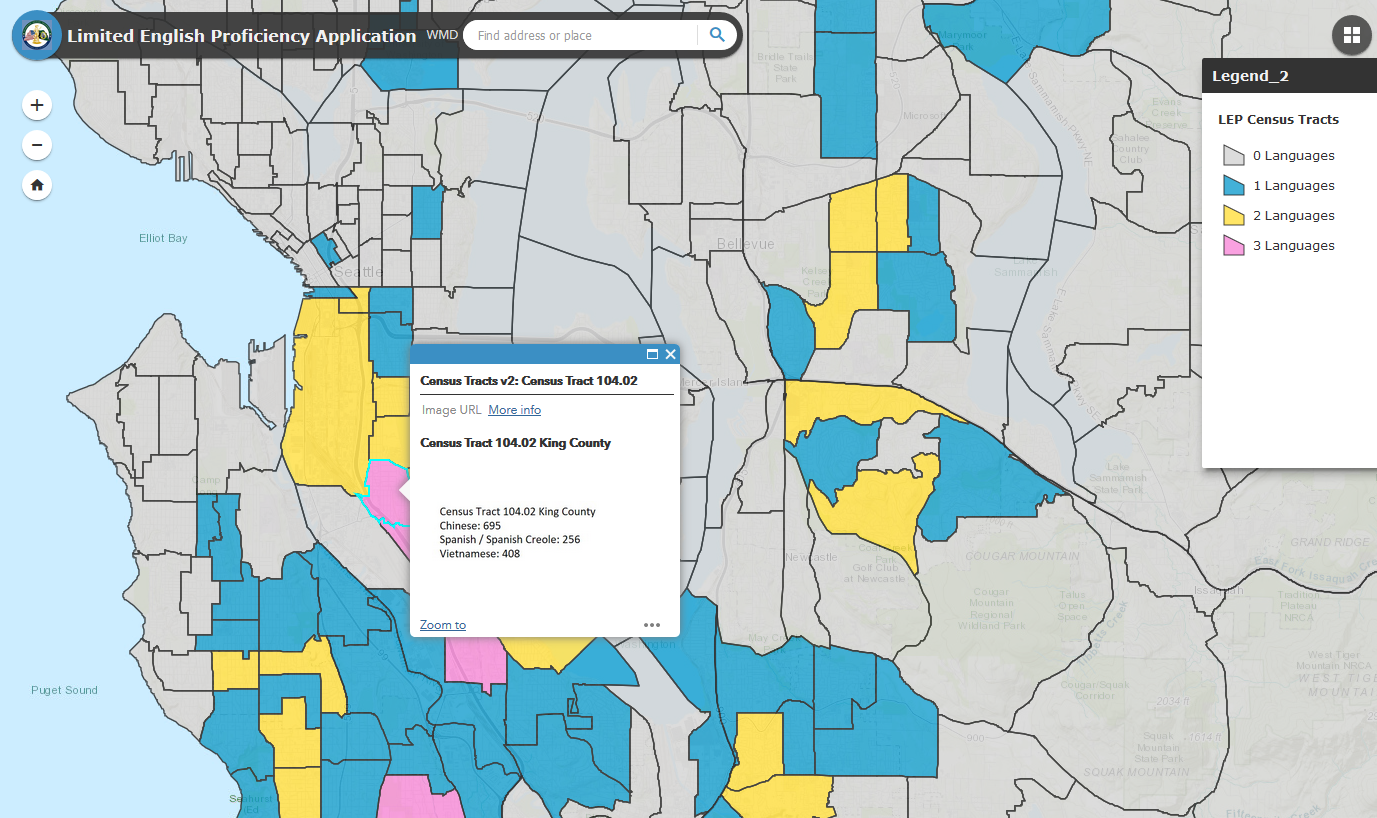 The map uses two data sets to determine language access. A "county" layer is based on 2016 population Office of Financial Management population data. There's also "county subdivision" and "Census tract" layers based on 2015 Census information of languages spoken at home by a population, who is five years of age or older.
The map is color coded to provide details when one, two or more languages are spoken in that area. The Census tract allows the user to zoom into more specific areas to see the languages spoken in that specific area.
For instance, if an earthquake struck Spokane, you'd be able to see if the damage impacted a Census tract where residents spoke Russian in one part and Spanish in another.
"When the new Census comes out, we'll take that data and update the map with the latest information," said Rick Geittmann, the applications & database manager, who worked with Luján to create the map. "The goal is to make sure the map has the latest information available. This is a great way for you to visualize the data and be able to take – and see -- how languages work spatially, so you can see where those people live and how we can better serve them."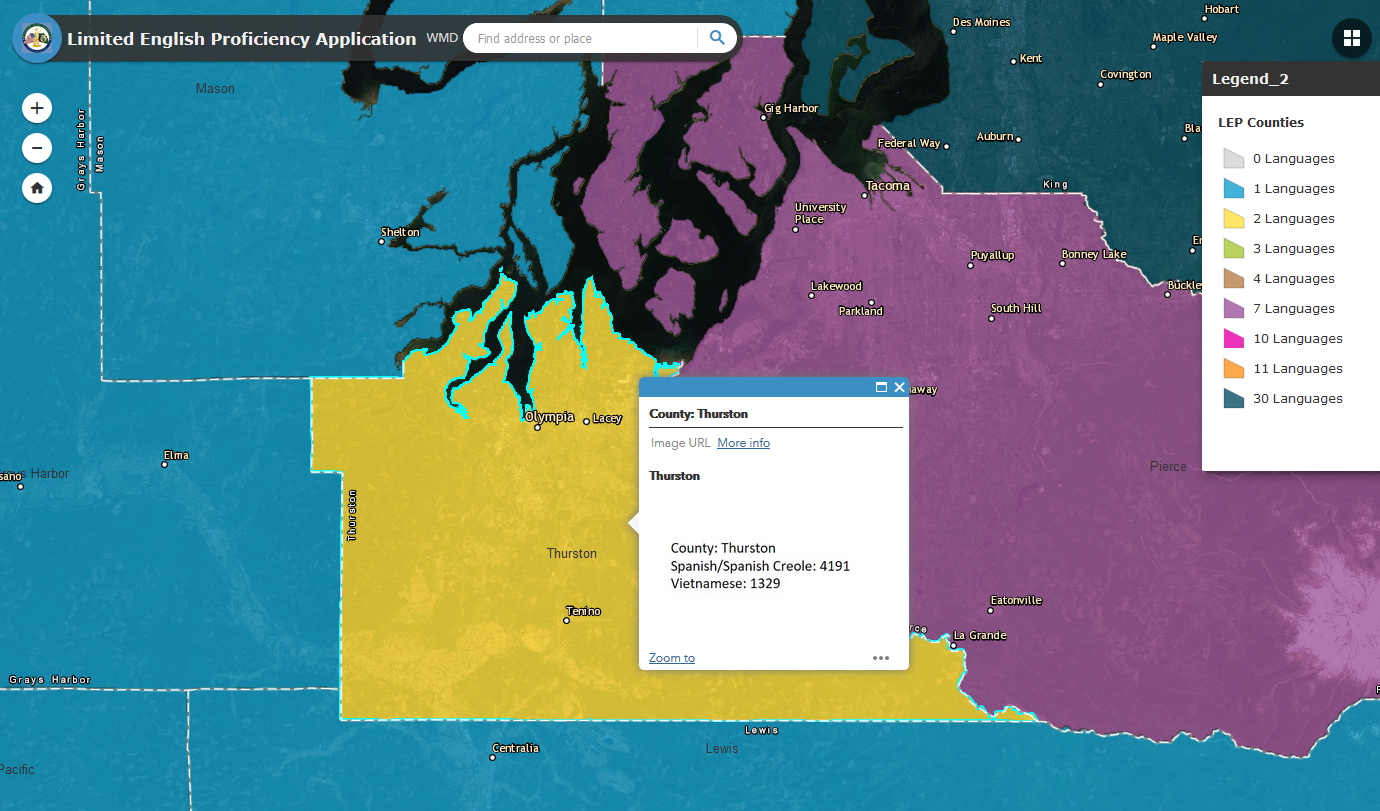 Meantime, Luján says he is working with local governments and other state agency partners to craft a cloud based- electronic database of pre-scripted messages in various languages. In addition, he's working to credential speakers of various languages to provide immediate help in a crisis as well as teaming with the Washington National Guard's own language experts to provide assistance.
"We have some way to go, but we're making headway," he said.

Access the new Map at Bit.ly/LEPWA
---