National Guard celebrates with birthday run, cake
---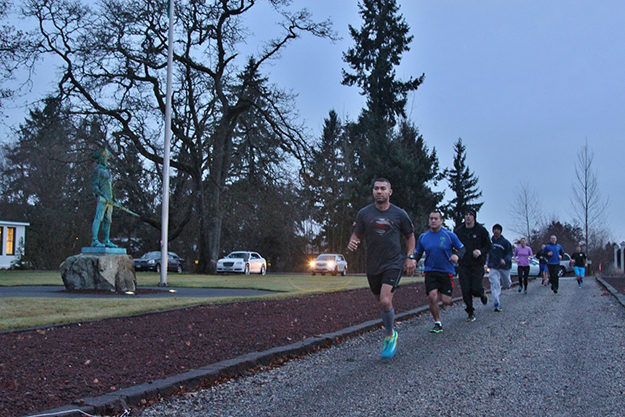 Dozens of servicemembers and their families braved the high-wind storms and cold morning weather to join together and run the perimeter of Camp Murray for a National Guard Birthday Run Dec. 12. The event had two goals: to honor the many contributions of the National Guard, as well as to provide senior leadership with the opportunity to join their enlisted servicemembers -- and their families -- to stress the importance of morale, resiliency and fitness.
The National Guard's official birthday is Dec. 13, 1636.
Joint Services Support Directorate for the Washington National Guard (JSS), Employer Support of the Guard & Reserve (ESGR), Recruiting & Retention Battalion (RRB) and the National Guard Association of Washington (NGAW) held the National Guard Birthday Run to honor the sacrifices of those before and to raise awareness and pride for those serving today.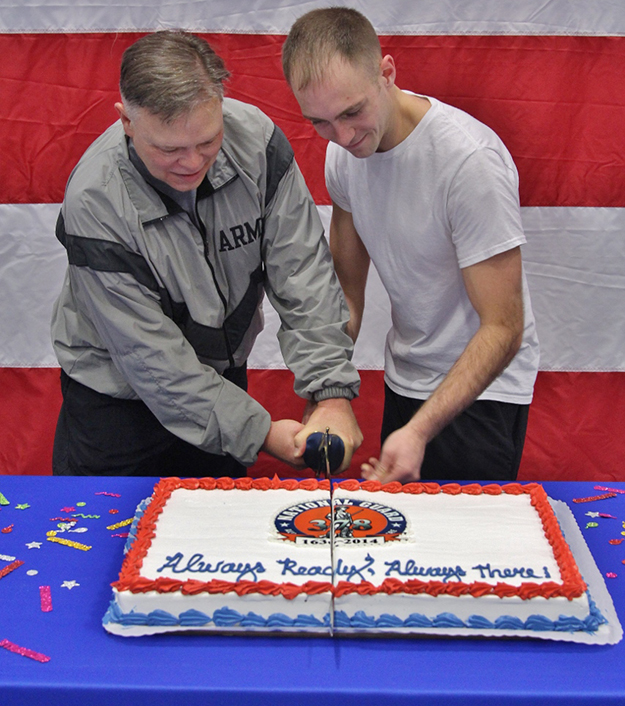 The Washington National Guard's Adjutant General, Maj. Gen. Bret Daugherty, joined the run to help stress the importance of the National Guard's accomplishments, as well as to emphasize the importance of soldier morale, fitness and resiliency overall.
"The older I get the more I understand how important it is to never forget our history," said Daugherty. "Forgetting the history of our organization can facilitate forgetting our values and our purpose. Conversely, remembering the history of our organization can help us to remember our values and purpose. ... Taking a few minutes to remember our history can ultimately produce a renewed sense of pride and gratitude that just might make a difference in the way that we approach our jobs and our families on any given day."
More pictures and information online here.
---