Made it just in time!
---
PV2 Daniel Chico, 66th Theater Aviation Command was guarding the Ammunition Holding Area (AHA), out in the field, when he found out his whole world was about to change.
PV2 Chico's wife, who was pregnant, went into labor; and he was standing in the field on the Yakima Training Center, a long Humvee ride away from Joint Base Lewis-McChord (JBLM) where she was in the hospital. That is when the Blackhawks pilots of Charlie Company 1-140th Aviation jumped in to help out the young guardsman.
"We are flying daily rotator flights between JBLM and Yakima Training Center," said Major John King, Executive Officer, 1-168th General Support Aviation Battalion. "We got PV2 Chico, who has never flown on a Blackhawk, on the flight and back to JBLM for the birth of his first child."
PV2 Chico, mother and baby are happy and healthy.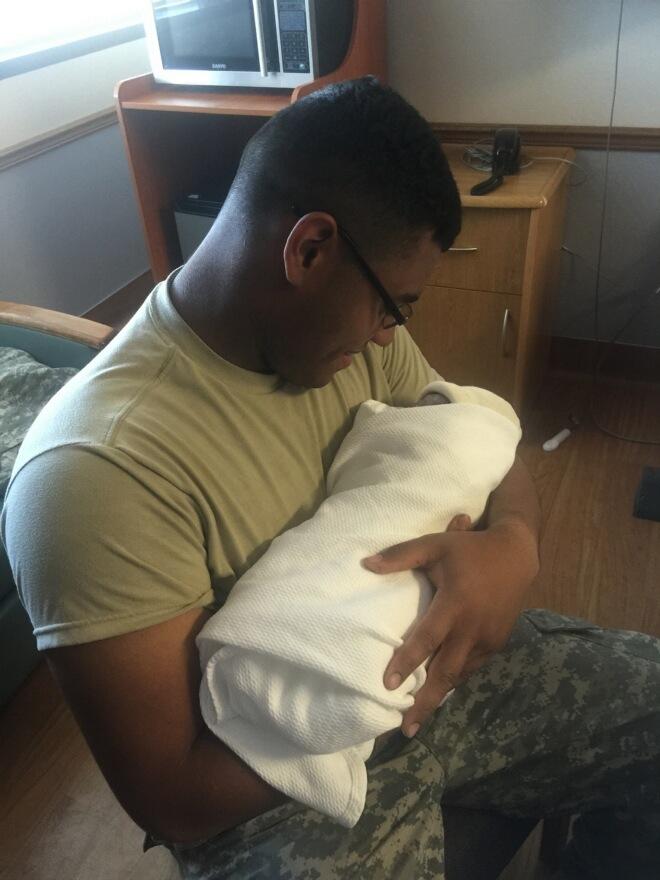 ---