Kitsap becomes first county to offer Text-to-911 service
---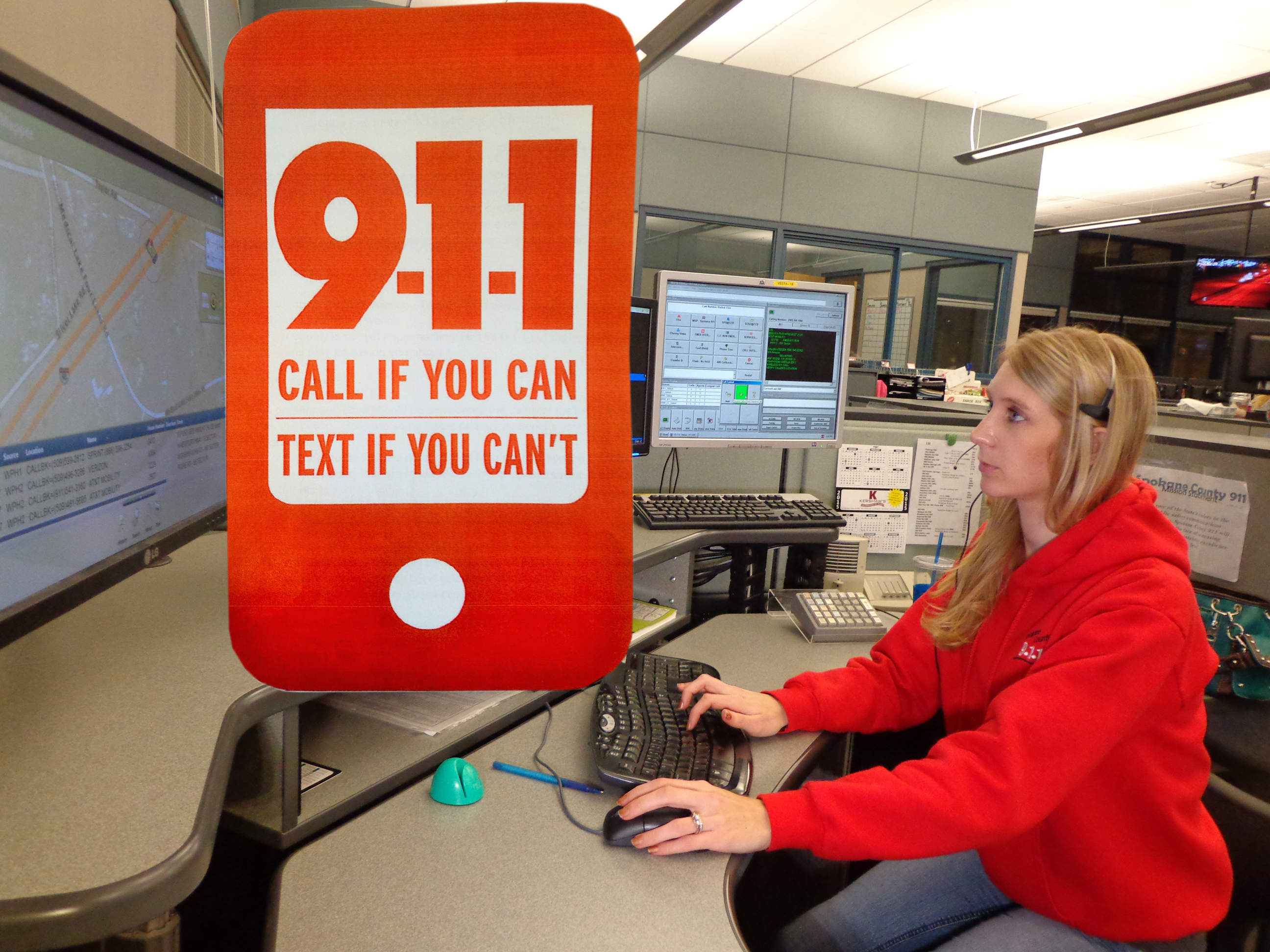 Contact: Karina Shagren,
Karina.Shagren@mil.wa.gov
(253) 512-8222


Kitsap becomes first county to offer Text-to-911 service
The Washington State E911 Coordinator's Office is working closely with Kitsap County as it becomes the first county in Washington State to offer Text-to-911 service. The new service allows cell phone users in Kitsap County to text local 911 call takers in order to request emergency assistance.
Today, the service is only available in Kitsap County. If you send a text to 911 while in a city/county without Text-to-911 service, you should receive a message saying that there is no text service to 911 available at this time, and advising you to make a voice call.
"This new technology is not meant to replace the traditional phone call to 911," said Washington State E911 Coordinator Ziggy Dahl. "In fact, we still urge those in a crisis to call 9-1-1 and speak with call takers if they have the ability. Text-to-911 is a good alternative for those who are unable to speak during an emergency – something like a home invasion, or domestic violence situation. This is also an important tool for those individuals who are deaf, hard of hearing or cannot speak."
The State E911 Coordinator's Office is working closely with all of our state's counties to facilitate Text-to-911 service statewide. It is important to get this capability fielded, but even more important to get it working correctly.
When texting 9-1-1, it's important to understand:
Your first message should contain the location of the emergency (including city) and the type of help needed -- if known (police, fire or medical);
The text messages should be brief and concise, and use full words;
Stay with your phone, be prepared to answer questions and follow instructions from the 911 call taker; and
Photos and videos cannot be sent to 911 at this time.
Lastly, "Text-to-911" is an exciting new capability, and one that will afford someone who might otherwise not be able to contact 911 the opportunity to do so. However, it comes with the natural time delays inherent with texting back and forth.
Remember: A Voice Call to 911 will usually get help on the way far more quickly. So, we ask you to "CALL IF YOU CAN, TEXT IF YOU CAN'T"
Even though texting 911 possible in Kitsap, it won't work elsewhere Please don't text 911 if you don't have to #wa911 http://t.co/7g6y4m1CGz

— WA Emergency Mgmt (@waEMD) March 31, 2015
Want more information? The 10 most important things to know with the new Text-to-911 service
---