Guardsman and spouse start a foundation with Humanitarian opportunities
---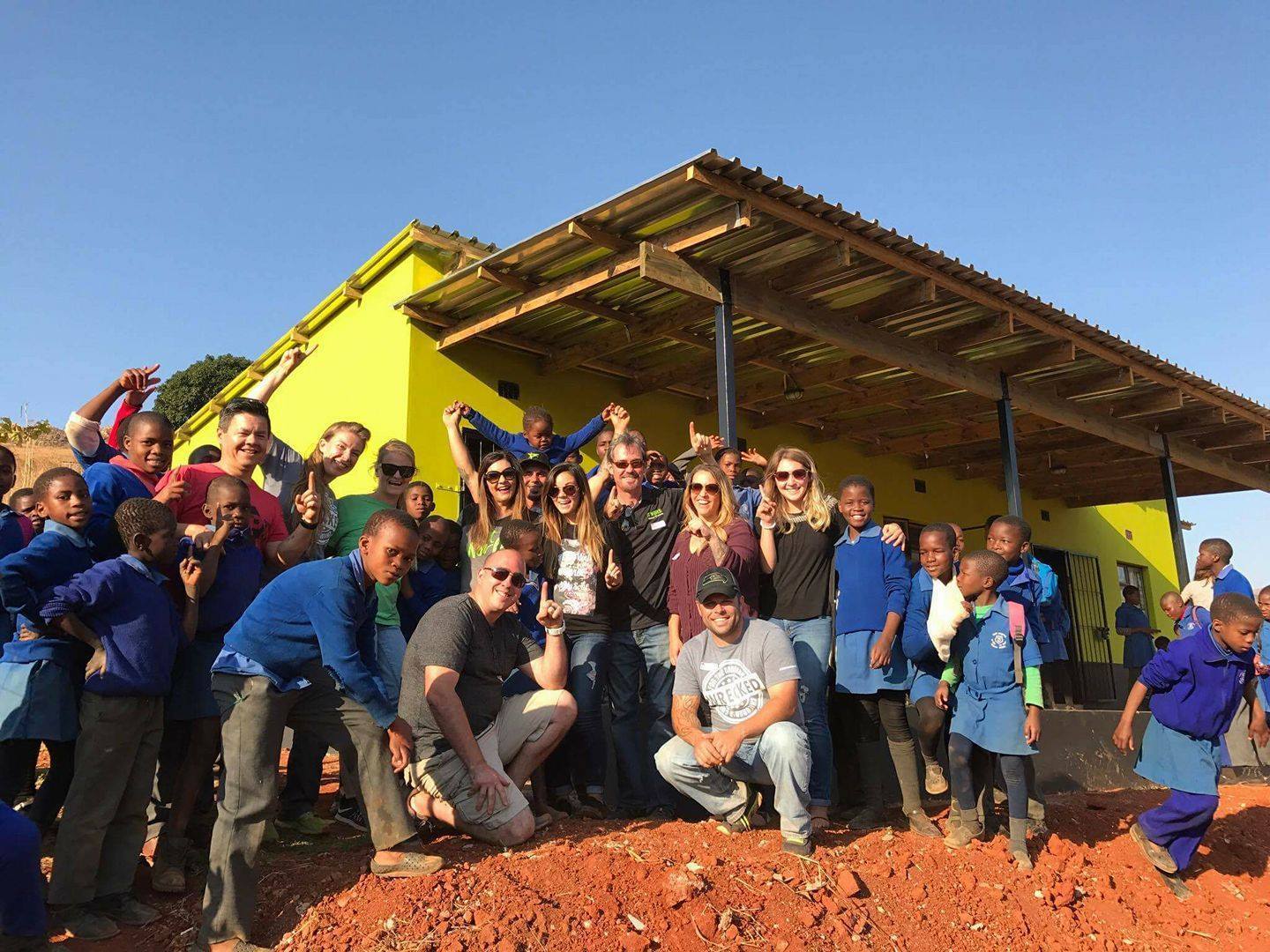 The Mission for Healing Foundation is a veteran-founded 501(c)(3) non-profit, which provides humanitarian opportunities for current and former service members, as well as their spouses. The foundation takes service members and their spouses to developing nations like Honduras and partners with other organizations to help build feeding centers and playgrounds for children.

The organization is founded by Command Sgt. Major Patrick Turnage and his wife Trish, who both traveled to Africa in 2017 and were so inspired that they wanted to just keep helping.

Turnage, with the 1-161 Infantry Battalion, noted, "After feeling like I've been so destructive during my career, I wanted an opportunity to build and create something good. This give me a chance to change the lives of these children."

The reason for providing the international humanitarian opportunities is to create a separate environment, like while deployed, and encourage stronger bonds between the members on the trip. This leads to more story sharing and comradery. It also provides resources to a country with fewer services available to them.

"We want to target veterans that are really struggling, and just need that push to speak to someone, and are ready to figure out the next step," Turnage said.

Around 10 veterans and spouses travel for each six-day trip. Three days are dedicated to the manual labor to do service to the communities. Two days are for travel and there's an extra day for a fun activity to lighten the mood of the trip.

"The process is generally us posting the next trip on Facebook or our website, and then the applications are submitted, and we take who we can," Trish explained. "Then, we expect them to fundraise the cost of their trip, not just to cover the expenses but to start that process of talking to people and engaging them."

The veterans and spouses that have taken part in these trips remain connected after they return home, and the foundation will hold get-togethers throughout the year to maintain that bond. They currently conduct one trip a year, as Turnage is still serving as a guardsman.

Trish posted her own testimony to their Facebook page, and regularly speaks at the beginning of each trip with her husband to show the veterans and their spouses that they truly understand how the service has impacted their lives.

"He was kind, smart, funny, and loved me unconditionally," she wrote. "Surely, he didn't have any combat-related issues. Those guys were nuts! Talk about stereotyping. I guarantee many people think the way I once did." These feelings brought on many questions, "So now what? How can I help him and my husband or be there for him?"

Their answer was this foundation and the work they are trying to provide veterans and their spouses as a catalyst to a healthy and happy life post-service.
---