Guard Aviation Honors Vietnam Pilot
---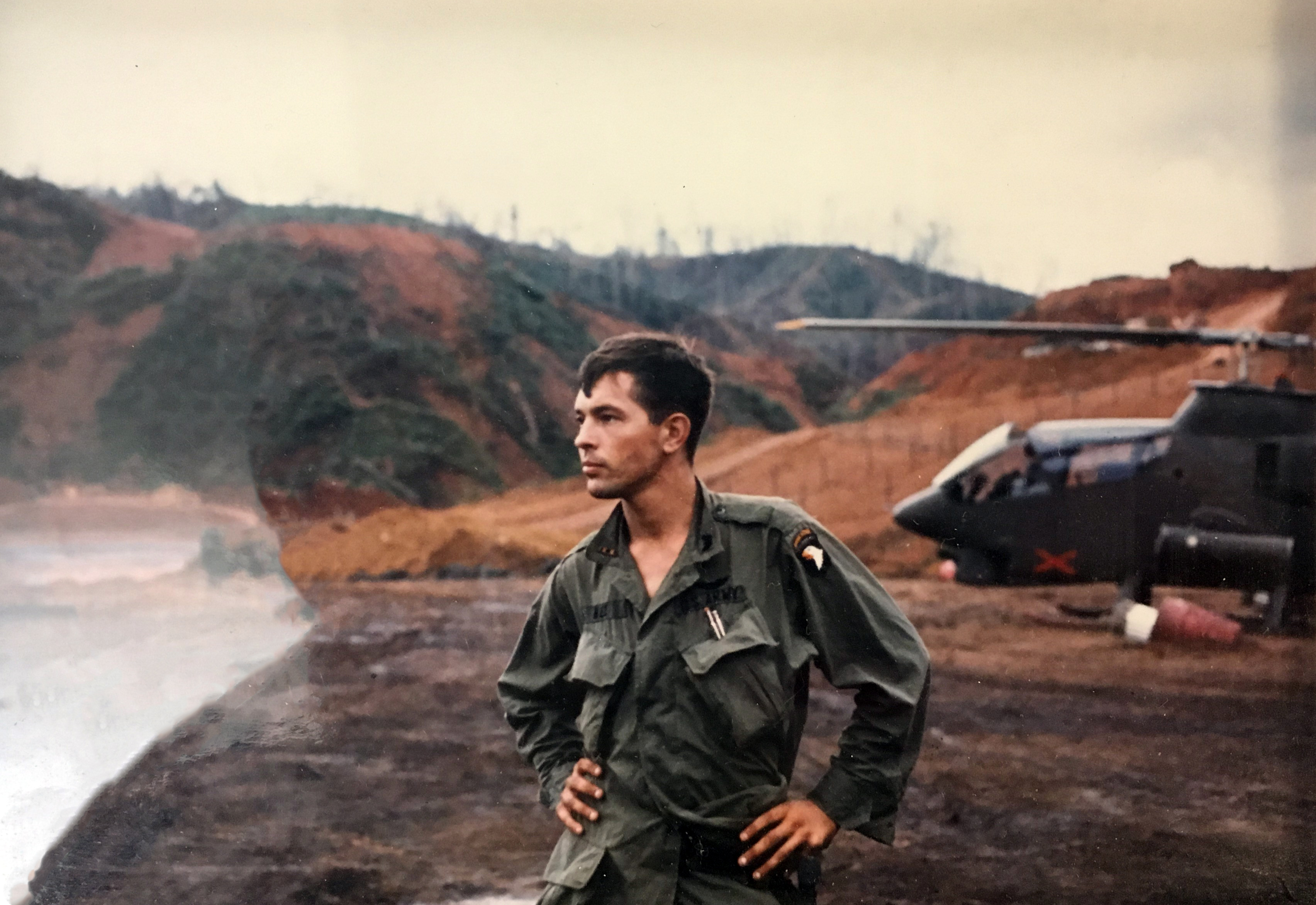 Chief Warrant Officer 2 Loren Gee in Vietnam, 1970
In March, 1970, a long-range reconnaissance patrol (LRRP) was deep inside the Viet Cong controlled area of Vietnam. A young man by the name of Dan Swisher, a member of Charlie Company, 75th Infantry Regiment (Rangers) remembers the new first lieutenant leading the patrol wasn't interested in turning around.
"It was then we realized we walked directly into a trap, and began taking gunfire from all directions," said Swisher. "We began taking casualties and immediately called for air support assistance."
That is when Chief Warrant Officer 2 Loren Gee, a pilot assigned to Charlie Battery, 4th Battalion, 77th Aerial Rocket Artillery heard the call.
"We felt like we were whispering over the radio," said Swisher. "Loren said we were yelling. He knew it was bad but was being told not to go in, but Loren broke formation and came to our aid anyways."
Thanks for the brave pilot, the pinned down Rangers were able to escape and tend to the injured.
"I always wanted to say thank you, but I only knew his call sign, 'Griffins' but never the pilot's name," said Swisher.
Ten years later, unbeknownst to both men, they were actually on the same recreational baseball team. It was a pre-game function that led to the two gentlemen talking, only to learn that it was Gee that came to the aid of Swisher and his LRRP team in Vietnam.
Today Dan Swisher is a father, a husband and works as the Chief Finance Officer for the Washington Military Department. He says that if it wasn't for the action of Loren Gee, he may not be here today, along with his fellow Rangers.
"If it wasn't for Loren, we wouldn't have gotten out," said Swisher. "Because of his actions we didn't have to leave anyone behind."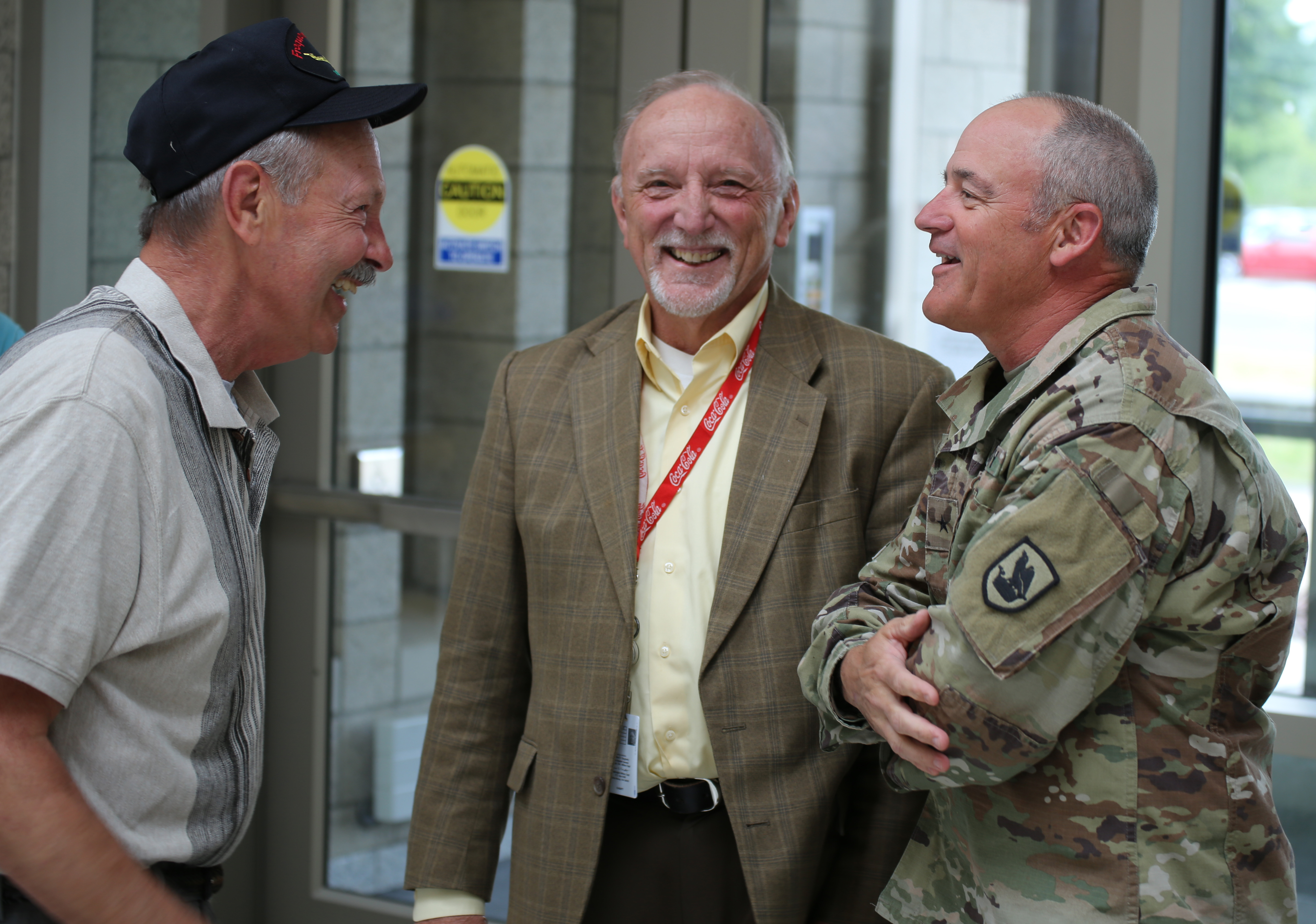 Loren Gee, Dan Swisher and Brig. Gen. Wallace Turner share a laugh prior the the ceremony on June 21, 2017 at the Aviation Readiness Center.
This story makes the events of June 21, 2017 even more special when Chief Warrant Officer 2 Loren Gee, Vietnam veteran and recipient of the Distinguished Flying Cross, was honored by the soldiers of the 66th Theater Aviation Command at the Aviation Readiness Center at Joint Base Lewis-McChord.
"If not for guys like Loren and the Vietnam era pilots, Army aviation wouldn't be where it is today," said Brig. Gen. Wallace Turner, assistant adjutant general and commander, Washington Army National Guard.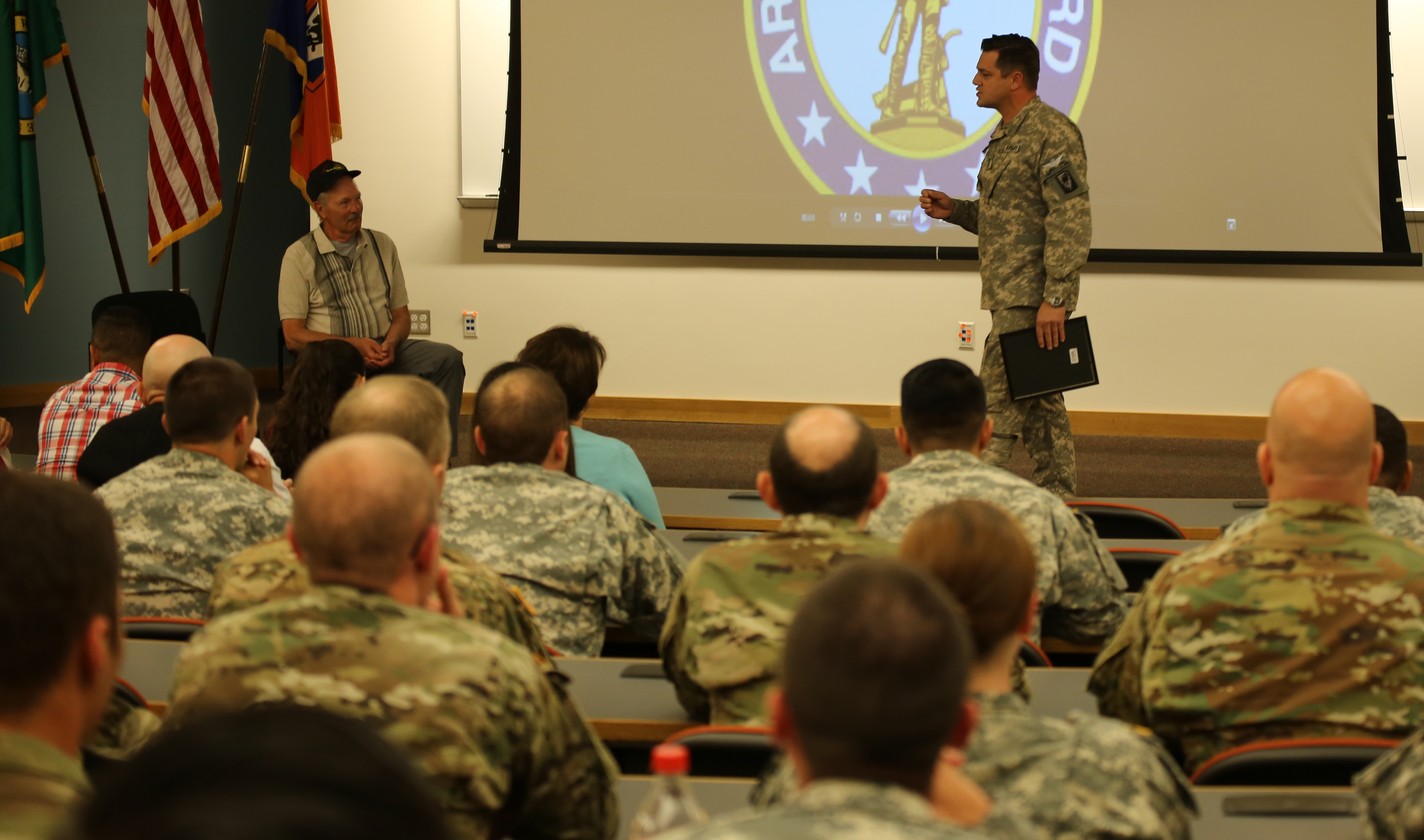 Chief Warrant Officer 5 Noel Larson talks about the strides Army Aviation has made thanks to former pilots like Mr. Gee.
In coordination with State Representative Tom Dent's office, the 66th TAC invited Loren and his family to take part in a ceremony with the newest pilots in the Washington National Guard. He also had the chance to be honored by fellow Distinguished Flying Cross recipient, Chief Warrant Office 5 Noel Larsen.
"I had the chance to do my job and save as many American lives as I could," said Gee. "I didn't do anything that all of you in this room wouldn't do today."
During Gee's tenure as a helicopter pilot he flew more than 1,000 hours and logged more than 750 missions, including flying around the clock during the Battle at Hamburger Hill.
"I had the honor of visiting Loren at his home, he shared stories of Vietnam, including about his participation in Hamburger Hill," said Syl Wiles, Legislative Aide to State Representative Tom Dent. "I am astounded by this veteran."
---