Gov. Inslee honors Youth Academy director
---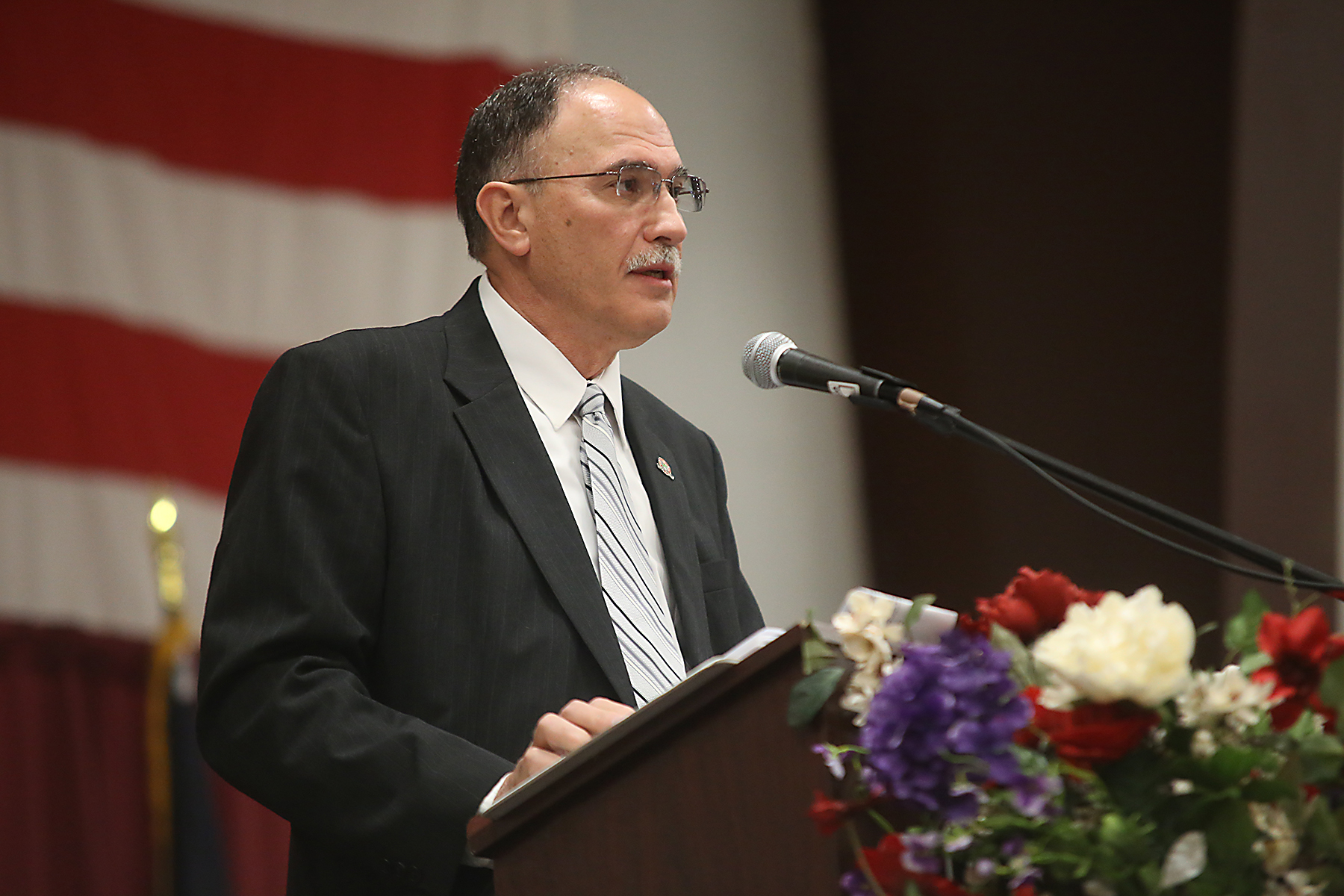 Youth Academy Director Larry Pierce speaks at commencement ceremonies for Class 2016-1 on June 11.
Gov. Jay Inslee honored Washington Youth Academy Director Larry Pierce as well as 21 other state agency managers who have demonstrated outstanding leadership. The 2016 Governor's Award for Leadership in Management was presented at an awards luncheon at the Executive Residence.
This year's recipients were recognized for a wide range of accomplishments, including work to save taxpayer dollars, improve communications with local governments, small businesses and the public and protect public health.
"These managers exemplify the best in our state employees," Inslee said. "They have set priorities and achieved results, managed risk and modeled leadership attributes," Inslee said. "They are setting a great example and I am pleased to recognize their excellence in management through these awards."
The Leadership in Management program was created in 1985 to recognize state government managers who demonstrate excellent performance. A selection committee composed of agency directors and executive staff chose the winners based on demonstrated performance.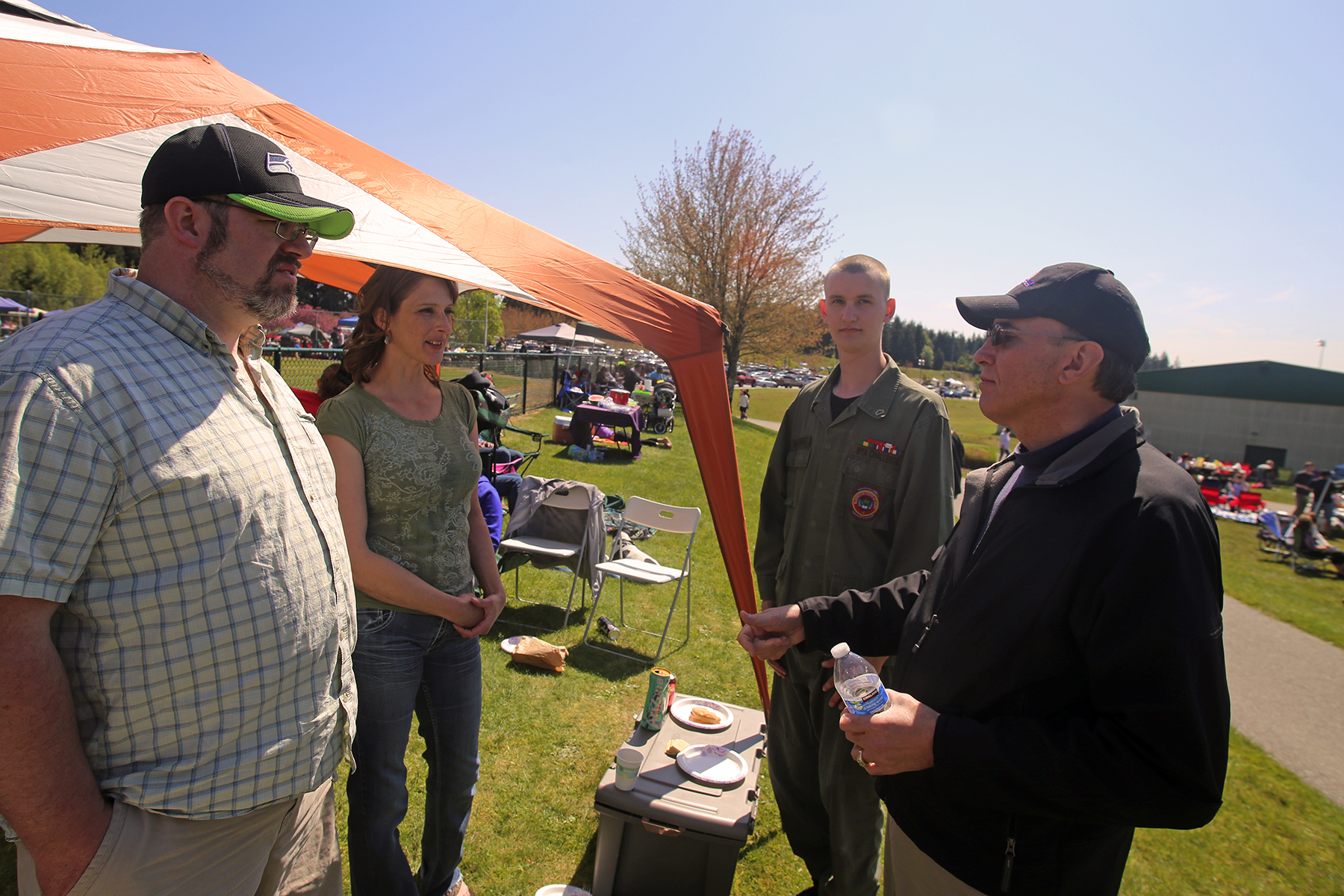 Pierce speaks to parents last year during a Family Day event.
Pierce has more than 30 years of experience working in secondary, post-secondary, and adult education settings. His administrative experience includes positions as a Drug Education Specialist/Unit Activity Test Control Officer in the U.S. Army, a division administrator in the community college system, a tribal school superintendent, the deputy director of the Washington Youth Academy and, currently, the director of the Washington Youth Academy. He is the executive administrator at the academy and responsible for oversight of the organization.
---