CDC tips to help prevent the spread of respiratory viruses
---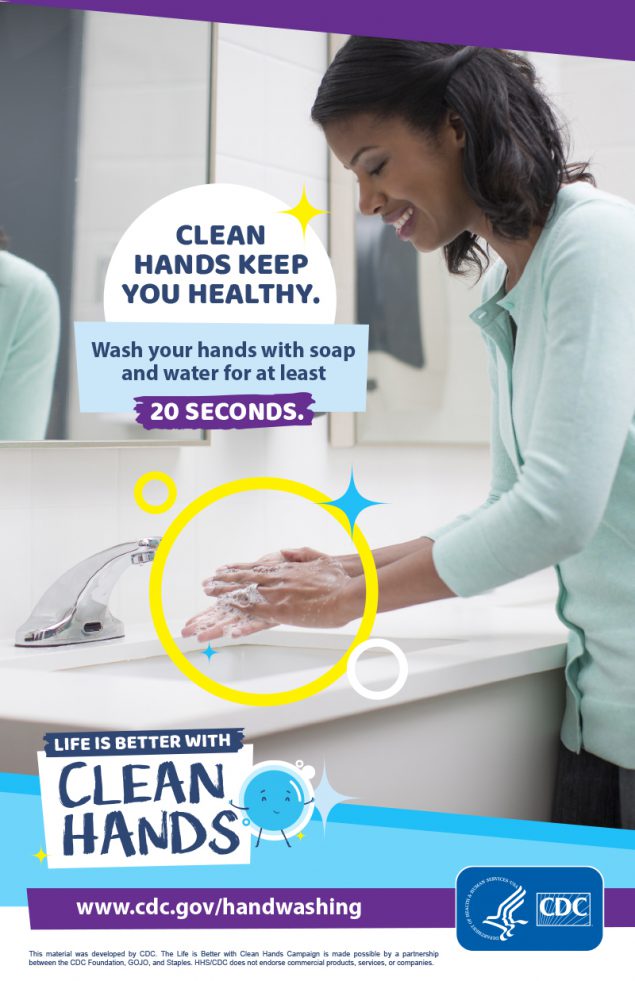 The Centers for Disease Control and Prevention is closely monitoring an outbreak of respiratory illness caused by a novel (new) coronavirus first identified in Hubei Province, China. A patient in Snohomish County returned from Wuhan City, Hubei Province, China, where an outbreak of 2019 novel coronavirus has been ongoing since December. This patient has since been released from the hospital and is at home, being monitored by the Snohomish Health District.
The state has no evidence the virus is spreading in Washington so the risk to the general public is low. The CDC says best way to prevent infection is to avoid being exposed to this virus. However, as a reminder, CDC always recommends everyday preventive actions to help prevent the spread of respiratory viruses, including:
• Wash your hands often with soap and water for at least 20 seconds, especially after going to the bathroom; before eating; and after blowing your nose, coughing, or sneezing.
• If soap and water are not readily available, use an alcohol-based hand sanitizer with at least 60 percent alcohol. Always wash hands with soap and water if hands are visibly dirty.
• Avoid touching your eyes, nose, and mouth with unwashed hands.
• Avoid close contact with people who are sick.
• Stay home when you are sick.
• Cover your cough or sneeze with a tissue, then throw the tissue in the trash.
• Clean and disinfect frequently touched objects and surfaces using a regular household cleaning spray or wipe.
For more information, visit the Washington State Department of Health: https://www.doh.wa.gov/Emergencies/Coronavirus
And the CDC: https://www.cdc.gov/coronavirus/2019-ncov/index.html
The Washington State Department of Health has established a call center to address questions from the public. If you have questions about what is happening in Washington state, how the virus is spread and what to do if you have symptoms, please call 1-800-525-0127 and press #.
---