141st Airmen save life of local man
---
141st Airmen save life of local man
Story by Tech. Sgt. Kayleigh Phillips, photos courtesy of 2nd Lt. and Tech Sgt. Ames
Newlyweds Carson and Caitlyn Ames awoke early on Sunday Aug. 2, 2020, expecting the weekend summer morning to be much like any other day. The couple planned on starting the day by dropping in at a friend's house and installing a sound system on his television and then heading out to Lake Coeur d' Alene later that afternoon.
"The weather that day was just perfect," said Carson, "I think everyone had the same idea because the beach was completely packed with people when we arrived."
They set their towels out on the hot sandy beach and immediately ventured out into the water to cool off as temperature were already approaching the 92-degree high forecasted for the day. The couple, both members of the 141st Air Refueling Wing, Washington Air National Guard, were enjoying a relaxing day in the lake; swimming and taking in the beautiful weather, when Carson, through the throng of people splashing around, noticed a man face down close to the shore in about 12 inches of water. After watching for a few seconds, he knew something was wrong. Carson abruptly said to his wife, "Babe, I'm going to give this guy about 10 seconds," Caitlyn had no idea at first what he was even talking about.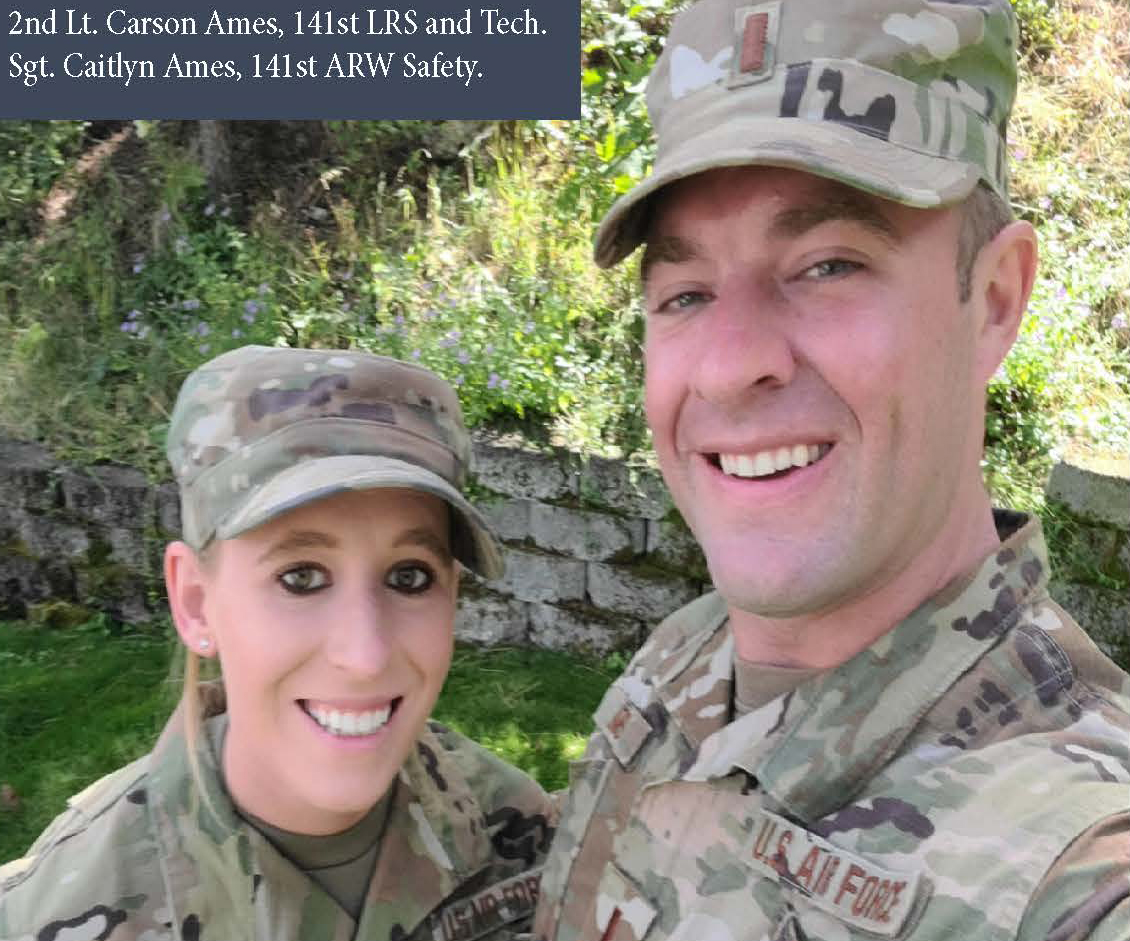 After approaching the man and grabbing his rib cage and shaking him, with no result, Carson quickly picked up the man and brought him to shore. After he flipped him over he immediately noticed his face was blue. With a solemn voice he said to Caitlyn "Babe he's gone."
After Carson laid his body down on the sand, Caitlyn's military CPR training instincts quickly kicked in as she immediately started checking for ABCs (Airway, Breathing, and Circulation.)
"He had no pulse, wasn't breathing, and his face was completely blue," Caitlyn said, recalling how distressed the victim appeared when she first started treating him. "The first breath I gave to the victim caused water from his lungs to shoot up into my mouth, but I just kept going, I felt like I was in a tunnel and was not aware of anything going on around me."
Working in unison, Carson and Caitlyn didn't have a moment to waste, as neither knew how long the victim had been underwater and not breathing.
"When you see something going wrong, you have to do what you can to help," said Caitlyn. "The beach was packed with people, and the fact that no one else had noticed was surprising to us. Being in the military has helped us both become more situationally aware and attuned to things others might not notice. We're just glad we decided to go to the beach that day."
Like any good teammate, Carson supported his wife's efforts by managing the large crowd forming and ensuring 911 was notified. A passerby, a level one medic, happened to see the events taking place and came over to help her count compressions and perform rescue breaths.
"After starting my second set of compressions I got to number 27 and he took a big deep gasp of air. After that, I was in a bit of shock because none of us thought he was going to come back; he looked dead," said Caitlyn. "Without CPR training through the military, I would have had no idea how to perform these life measures at all, it was second nature to me, I knew what to do and I did it."
As soon as the man started breathing, the duo flipped him onto his side, trying to get the rest of the water out.
"You could hear the water in his lungs, every breath sounded like it was bubbling," Caitlyn said, "I had my hand on his back and I could feel the water swishing around in his lungs, that's how we knew he had swallowed a lot of water and had truly drowned."
Not wanting to move the man in case of unknown injuries, she and the passerby medic stayed on shore to assist the man while her husband and others waved down a fire truck that had just happened to be driving by.
"By the time the EMTs got there he had opened his eyes, I noticed that he lacked eye color, they were a very pale green and glassed over," she said, recalling how quickly the victim was regaining consciousness.
Once the EMTs got there, the couple moved him up farther on the beach and gave him oxygen and an IV and he started moving his arms first and then began asking what had happened.
"Before he left," Caitlyn said, "I noticed he had dark brown eyes, and his face turned red, which was a relief, it was a great team effort between the two of us," said Caitlyn, "It just feels good that we were able to help out and make a difference in someone else's life, we're just thankful for that."
The couple reached out to the gentleman the following week through text and found that he had made a full recovery. This was a classic case of being at the right place, at the right time, with the right training.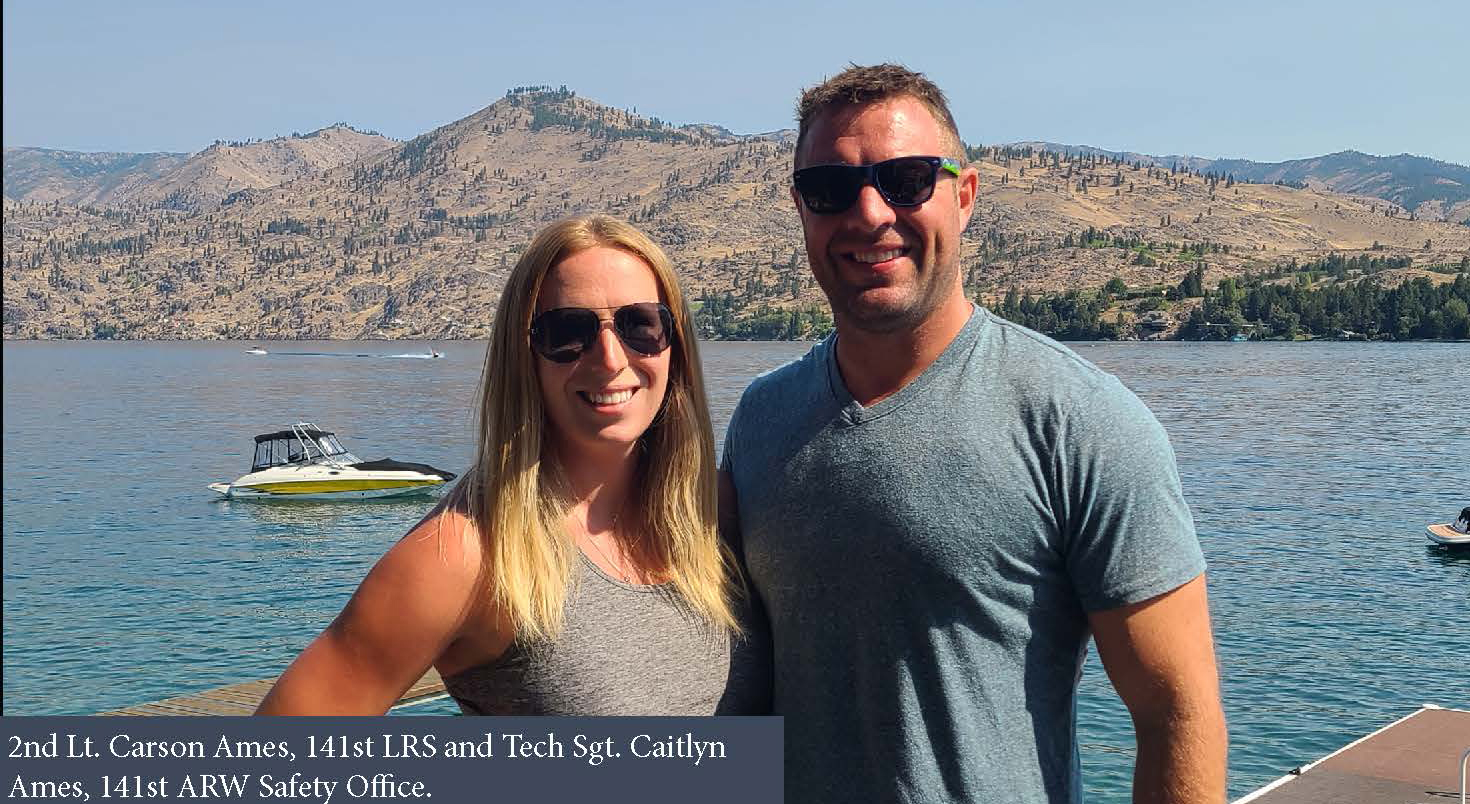 ---