10th CST conducts training exercise with local fire departments
---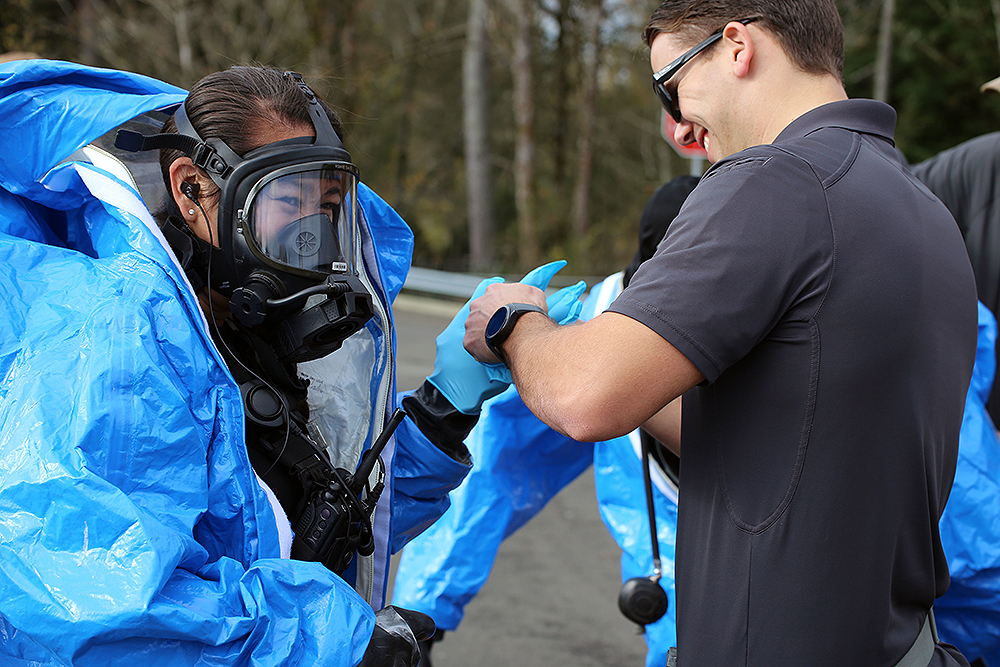 The phone rings, an emergency situation is taking place and first responders need the help of the Washington National Guard's 10th Civil Support Team. Guardsmen grab their gear, identify the vehicles they need and head to the scene.
This scenario recently happened when a suspicious package was left at a state building in Olympia. Today however was just a drill, a chance for the 10th CST to train with local fire departments and police.
"Working with first responders is a vital part of our mission, and any time we can drill with them to increase our relationship it is a win for everyone involved," said Staff Sgt. Ian Crocker.

On November 15, the 10th Civil Support Team conducted a no-notice training exercise with the Lacey Fire Department at the Regional Fire Training Center. The exercise had the Fire Department recognize hazards beyond their scope and call in for support from the Guard's first response team.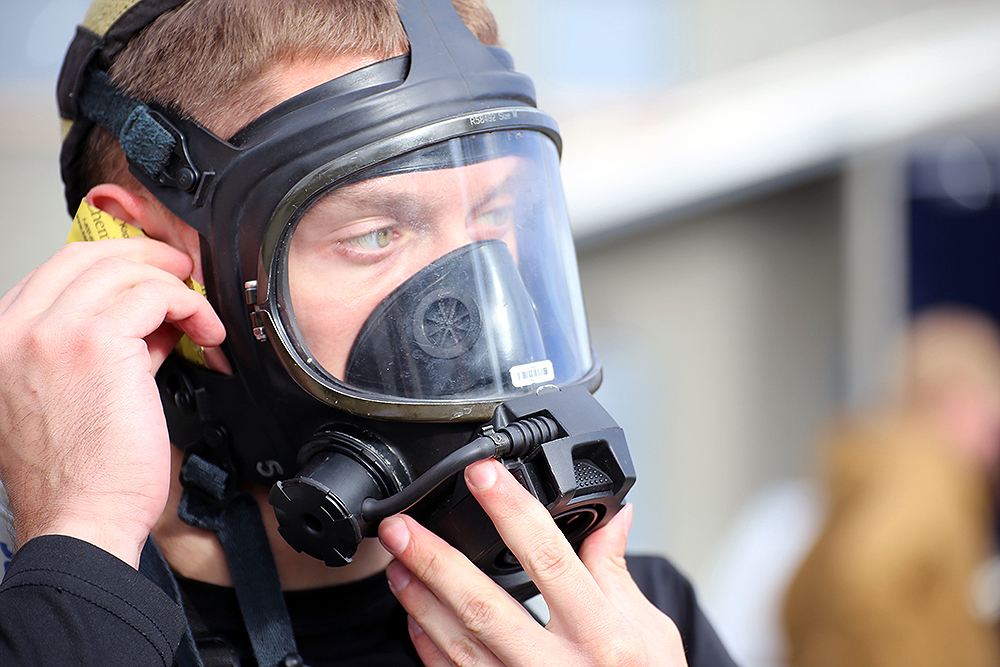 "With changes in team personnel, it is always good to take time to exercise our tactics, techniques and procedures," said Warrant Officer 1 Daniel Jones, survey team leader for the 10th CST.

The survey team, comprised of Tech Sgt. Tara Broad and Sgt. Darin Munhall, gathered their materials and donned their Level-A suits in preparation to enter the scene. Once they arrived in the rooms they took photographs and reported their findings back to operations.

Normally, once this action was complete, Maj. Wesley Watson, the science officer, would take the samples and run initial analysis and hand off samples to the responsible agency.

"Consistently exercising like this, regardless of our busy schedule, allows us to hone and adjust our practices to best fit our present team makeup and civilian partner requirements," said Jones.

Crocker, acting as the incident commander during the exercise said there were two goals. The first was to gain some experience with the Lacey Fire Dept. and their hazmat procedures, and secondly how we fit into their response.

"It did accomplish both those things," said Crocker, as well as ensuring that the 10th CST will continue to train with both the Lacey and Olympia Fire Depts.
---