The Post-Residential Phase


Meet a Community Partner

The Coffee Oasis is a non-profit organization that exists to create pathways of opportunity for youth, as many are hurting, homeless and hindered from living their full potential. We do this through creating safe shared spaces, mentorship, street and school outreach, goal setting, job training, shelter and crisis services. The only way for our mission to succeed is through the support of the entire community — intentional inter-generational and cross-cultural investment.

The Coffee Oasis Locations
Cafés: Bremerton, Poulsbo, Port Orchard, Kingston
Shelter Locations: Bremerton, Tacoma
Drop-In Centers: Bremerton, Kingston, Port Orchard, Poulsbo
Post-Residential Cadet Spotlight
Meet Cadet Hannah Elston!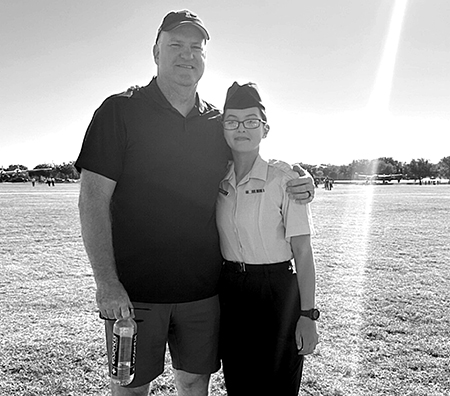 Cadet Hannah Elston came to the Washington Youth Challenge Academy in January 2022 to, in her own words, have the opportunity to earn up to eight credits so she can return to her home high school and graduate with a diploma as well as the opportunity to achieve a personal sense of accomplishment, self-esteem and discipline. While here at the academy, Cadet Elston created two goals, both of which she has accomplished!
Cadet Elston graduated from the academy and her home high school in June 2022 and then enlisted in the Air Force leaving for boot camp in August 2022. She is now an Aerospace Medical Service Specialist. This career pathway fills multiple medical roles like assisting doctors and administering immunizations.

In addition to attending to her Air Force service specialist duties, Cadet Elston is in the top of class 22-1 by maintaining consistent contact with her case manager each month!
Contact Events
| | |
| --- | --- |
| Date | Area |
| TBD | Vancouver |
| Oct. 31 | Virtual via Zoom |
| Dec. 15 | Virtual via Zoom |
Contact your Case Manager for details!