Alumni Parents


Book Recommendations

What Happened To You?: Conversations on Trauma, Resilience, and Healing by Bruce D. Perry, Oprah Winfrey (2021)
Through deeply personal conversations, Oprah Winfrey and renowned brain and trauma expert Dr. Bruce Perry offer a groundbreaking and profound shift from asking "What's wrong with you?" to "What happened to you?" In conversation throughout the book, Winfrey and Dr. Perry focus on understanding people, behavior, and ourselves. It's a subtle but profound shift in our approach to trauma, and it's one that allows us to understand our pasts in order to clear a path to our future—opening the door to resilience and healing in a proven, powerful way.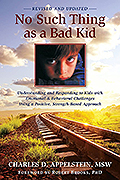 No Such Thing as a Bad Kid by Charles Appelstein (2017)
Written specifically for those who guide kids with emotional and behavioral challenges. It is packed with positive, strength-based principles and techniques. It guides you through decoding cadet messages and, via hundreds of hands-on tips, sample dialogues, and anecdotes, offers science-backed approaches for revolutionizing your interactions with youth at-risk.

Grit: The Power of Passion and Perseverance by Angela Duckworth (2018)
In this instant New York Times bestseller, Angela Duckworth shows anyone striving to succeed that the secret to outstanding achievement is not talent, but a special blend of passion and persistence she calls "grit." Among Grit's most valuable insights: any effort you make ultimately counts twice toward your goal. Grit can be learned by cadets and might be the important thing you teach them.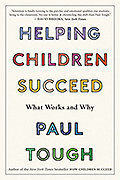 Helping Children Succeed: What Works and Why by Paul Tough (2016)
Read it right now! For free at this link.
Not a long read but PACKED with great info!