Important Dates

Looking for important dates for mentors? Click here.
Home Pass

Wednesday, Nov. 24, 2021
Release time: 12 p.m.
Parent Pick-up location: Carver Street in front of Armory (Same as drop off point on intake day)

Return to WYA on Sunday, Nov. 28, 2021
Return time: 12 p.m.
Drop off location: Carver Street in front of Armory. (Same place as Home Pass pick-up point)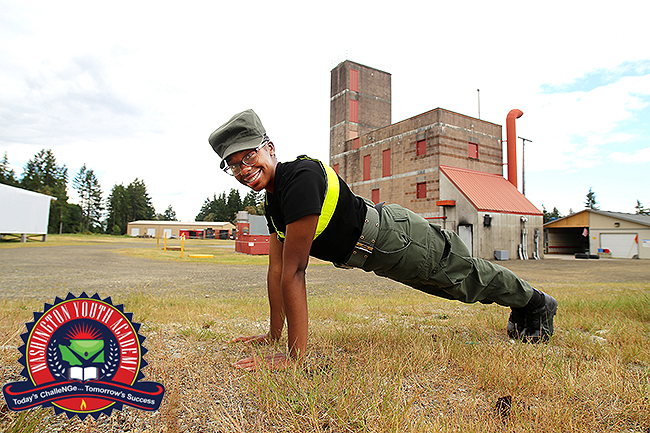 21-2 Commencement

Wednesday, December 15
Time/Location: 10 a.m., Admiral Theatre, 515 Pacific Avenue, Bremerton, WA 98337
Arrive straight to the theater. Doors open at 9 a.m. Gear Pick-Up will be at the Academy AFTER the ceremony, Line up at the back gate by Pendergast Park just like you have for intake and home pass pick-up. Find maps of what the pick-up will look like in our presentation.

While in the theater: Please remain seated during the ceremony. Masks are required at all times. NO Flash photography indoors. We WILL post pictures on our Facebook page here. Like the page to be notified when they are up. Strollers are prohibited on the main floor and must remain in stroller parking in the foyer. NO BALLOONS.
Cadet families allowed FOUR family members.
Cadet Mentors will be invited separately and allowed a plus 1

Additional seats can be requested (but are NOT guaranteed). Email elizabeth.mohney@mil.wa.gov
Download our brochure (PDF)
Missed our recent presentation? Download the slides here. (PDF)

Free street parking (if available)
Closest garage is Lot 91 located
405 Washington Avenue, Bremerton, WA 9833
Face Masks are Required
Proof of vaccination is required at entry
OR
Negative PCR COVID test within 72 hours.
OR
Negative Antigen COVID test within 24 hours.
Either test must be administered by a state-approved trusted testing partner. Home test kit results will not be accepted as proof.

View our previous commencements and graduation videos on our YouTube Channel here. No Livestreams will be done this time. We will post recordings after the fact, however.