Washington National Guard Mourns the Loss of a Citizen Soldier
---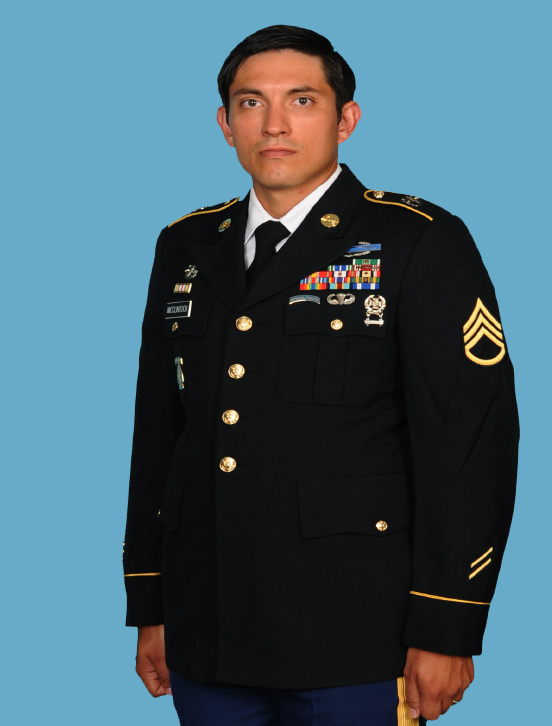 SFC Matthew McClintock
Killed in Action January 5, 2016
CAMP MURRAY, WA – Gov. Jay Inslee today issued the following statement after learning about the death of U.S. Army Sergeant First Class Matthew McClintock, 30, of Des Moines. McClintock was a soldier in the Washington National Guard, and was killed on January 5th during combat actions in the Helmand Province in South Afghanistan.
"The death of any service member is tragic," Inslee said. "The death of one of our own is especially difficult to grasp. My thoughts and prayers are with Sergeant First Class McClintock's friends and family, including his young wife and infant son. He is a true American hero who stood up to protect his state and nation. Trudi and I are deeply grateful for his service."
"Sergeant First Class McClintock was one of the best of the best," Maj. Gen. Bret Daugherty, commander of the Washington National Guard, said. "He was a Green Beret who sacrificed time away from his loved ones to train for and carry out these dangerous missions. This is a tough loss for our organization, and a harsh reminder that ensuring freedom is not free. We stand with Staff Sergeant McClintock's family, and will provide ongoing support during the grieving and healing process."
McClintock joined the US Army in 2006 and served as a Special Forces Engineer Sergeant. He deployed with the Washington Army National Guard's A Co. 1/19th Special Forces Group to Afghanistan in July, 2015. He was promoted from staff sergeant to sergeant first class posthumously.
Approximately 350 members of the Washington National Guard are currently serving in locations around the world. The citizen soldiers and airmen of the Washington National Guard are dedicated to the mission of safeguarding lives and property in Washington State, and serving as sentinels for freedom overseas.

Department of Defense News Release is here.
---